Exploring Love Stories of Literature Throughout the Years
It's not surprising that love has been the theme of an incalculable number of myths and stories handed down through thousands of years. Even when love isn't the central theme, it usually factors heavily into the plot or subplot somewhere along the way. That's because love makes for great drama. It's the power of love that gives us the courage to take big risks, make great sacrifices, face tough challenges, and transforms us as human beings. Love is the beating heart of the human experience, and it's our innate understanding of this fact that keeps us coming back to some of the greatest love stories of all time.
Of course, Orpheus and Eurydice and Tristan and Isolde among others secured their place in the pantheon of great love stories long ago. Here, we look at ten of the greatest love stories of literature and see why they've captured our hearts, some for more than 200 years. Great love stories aren't always romantic; they're also about the love of family and friends. While the ending may or may not be happy, it's always beautiful because that's what love is in any context.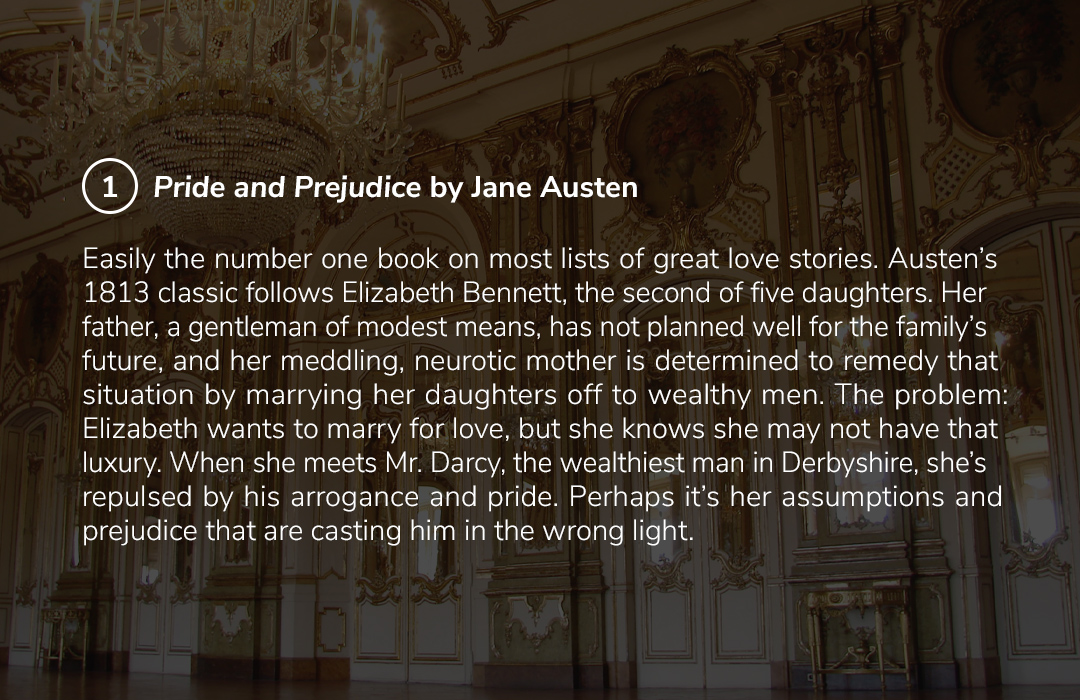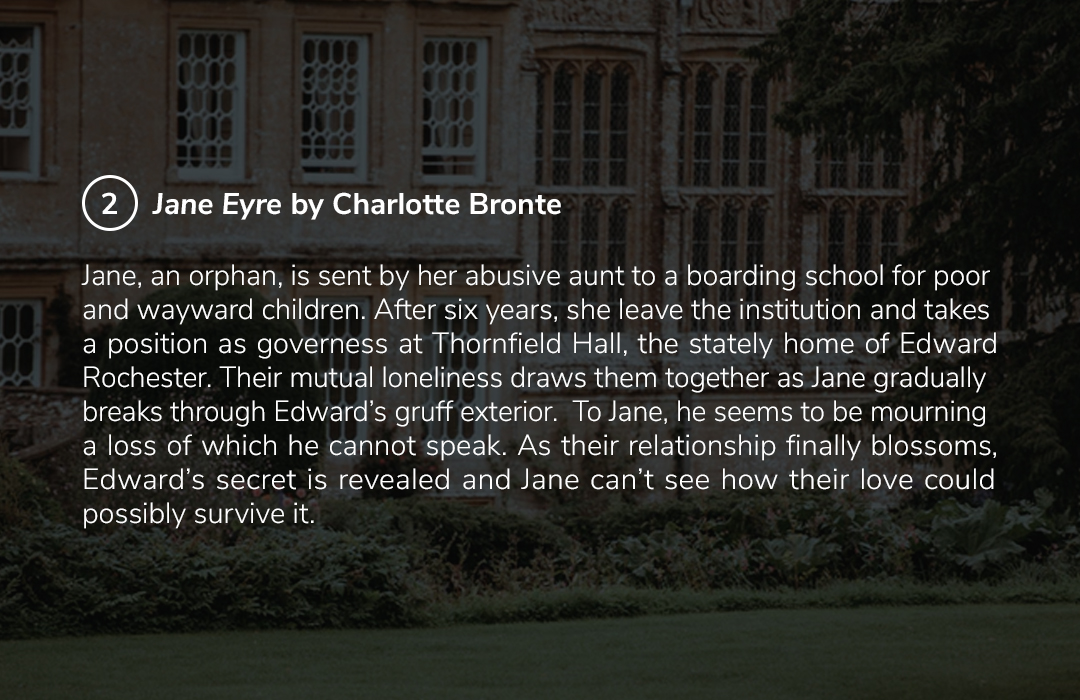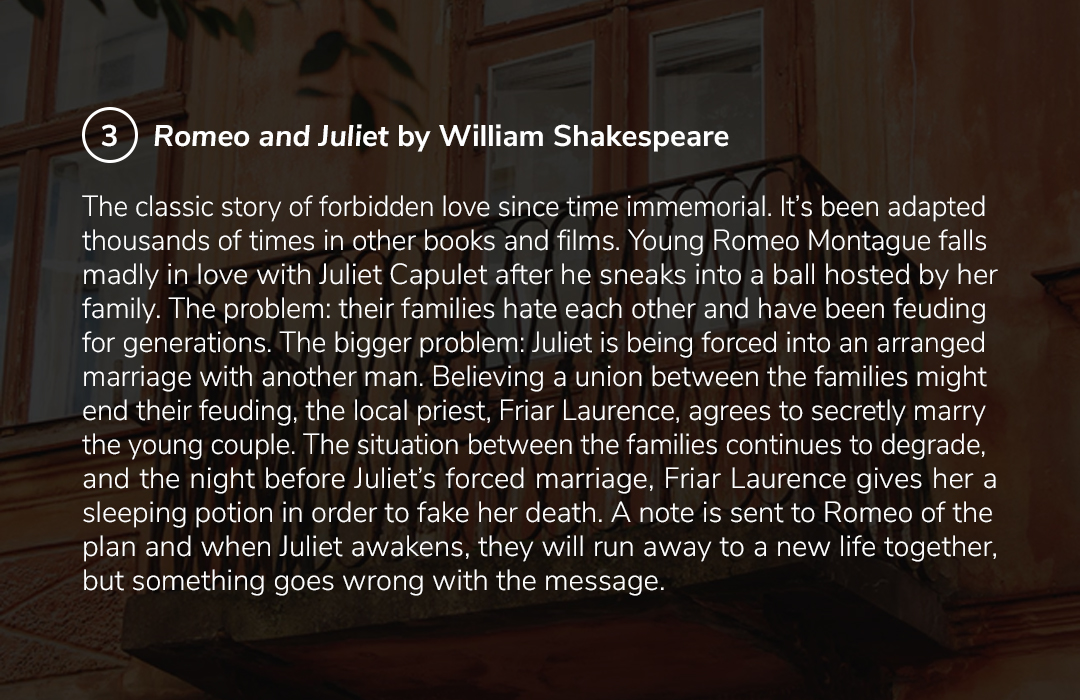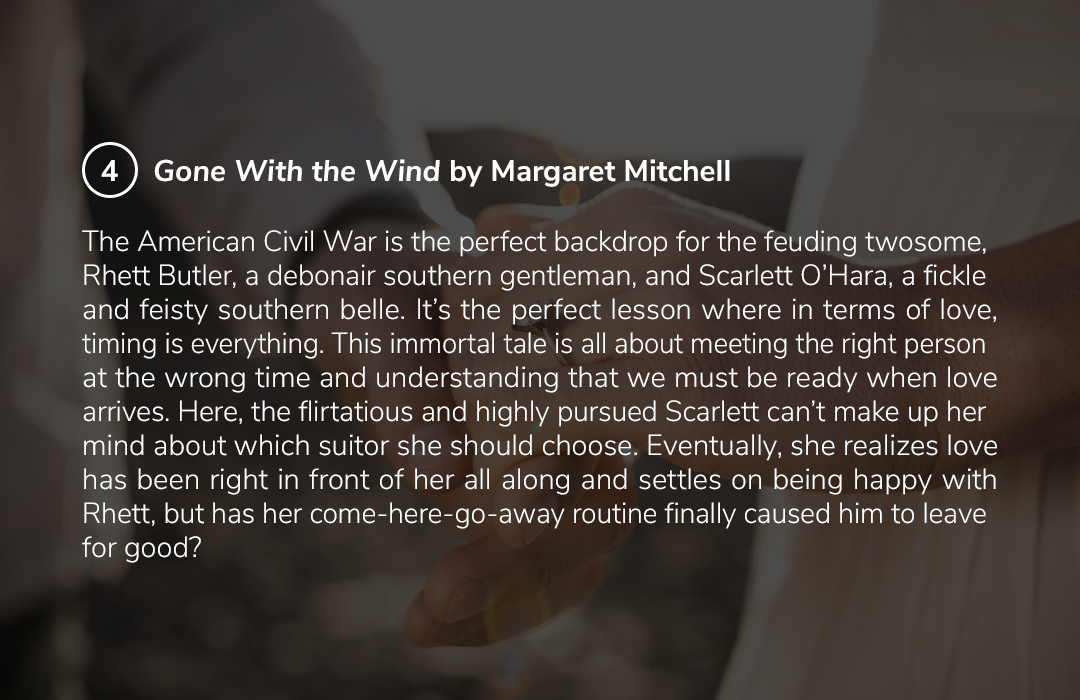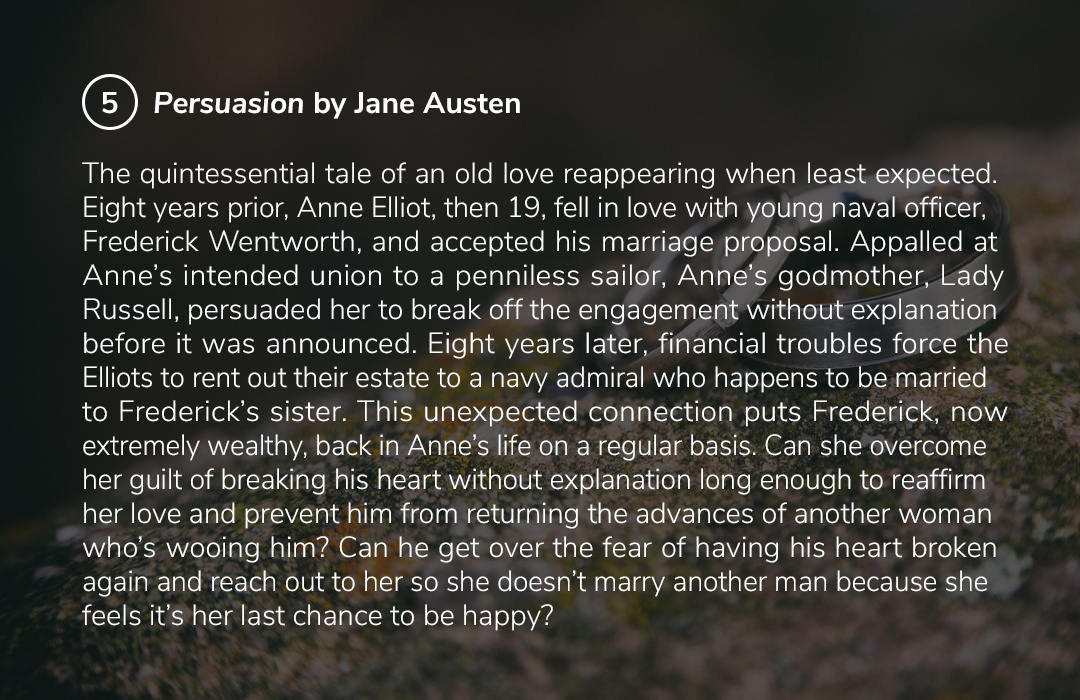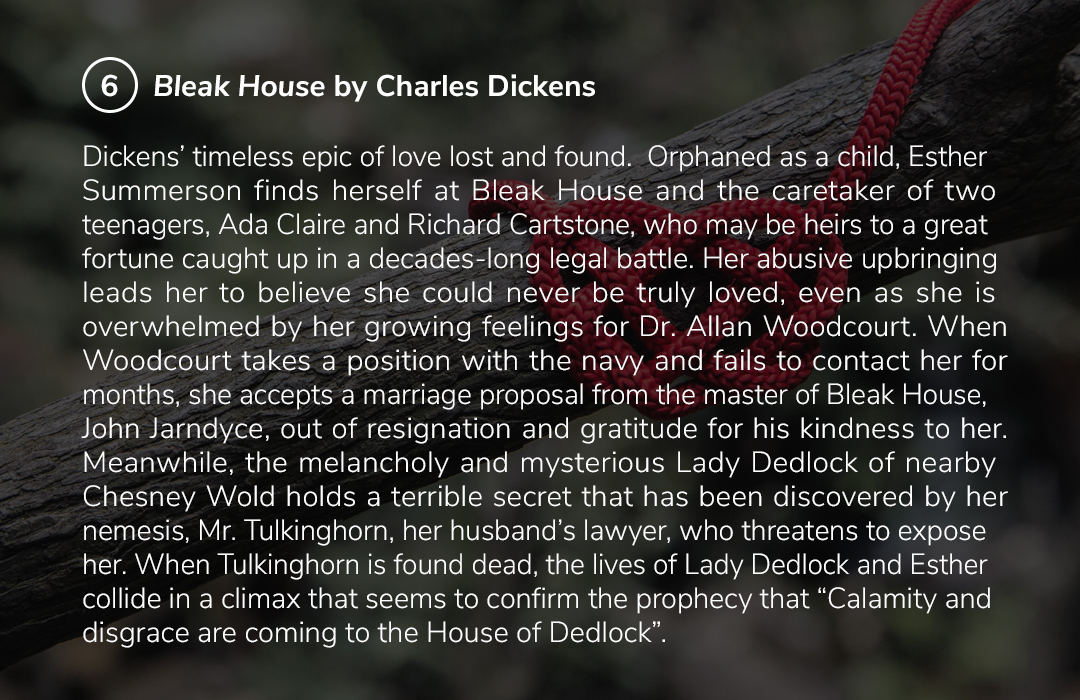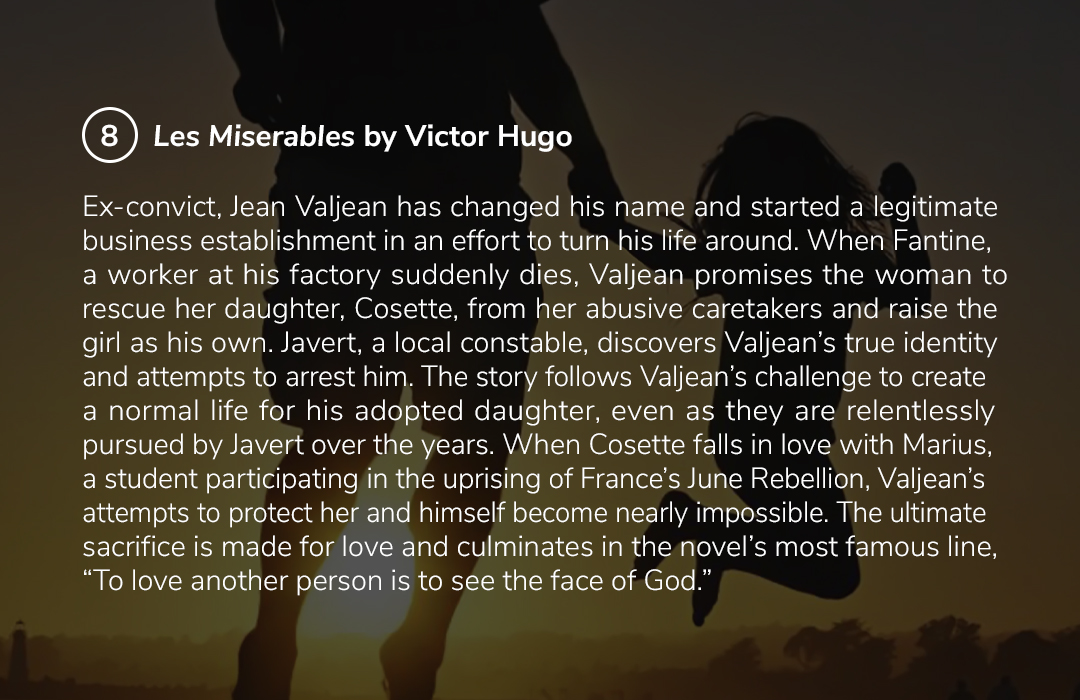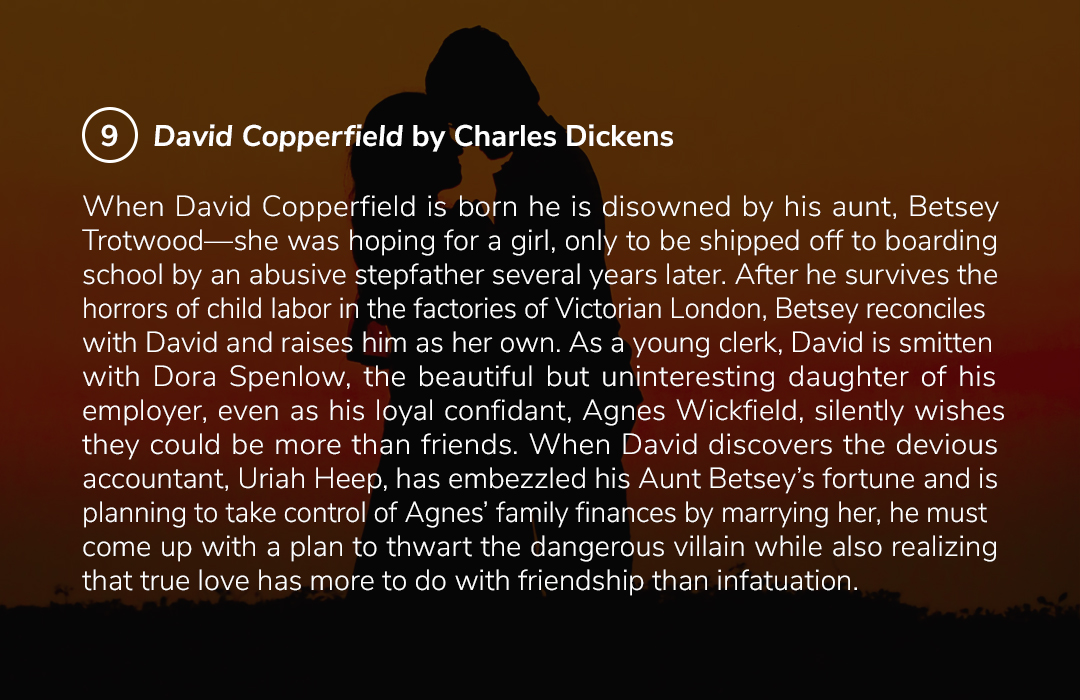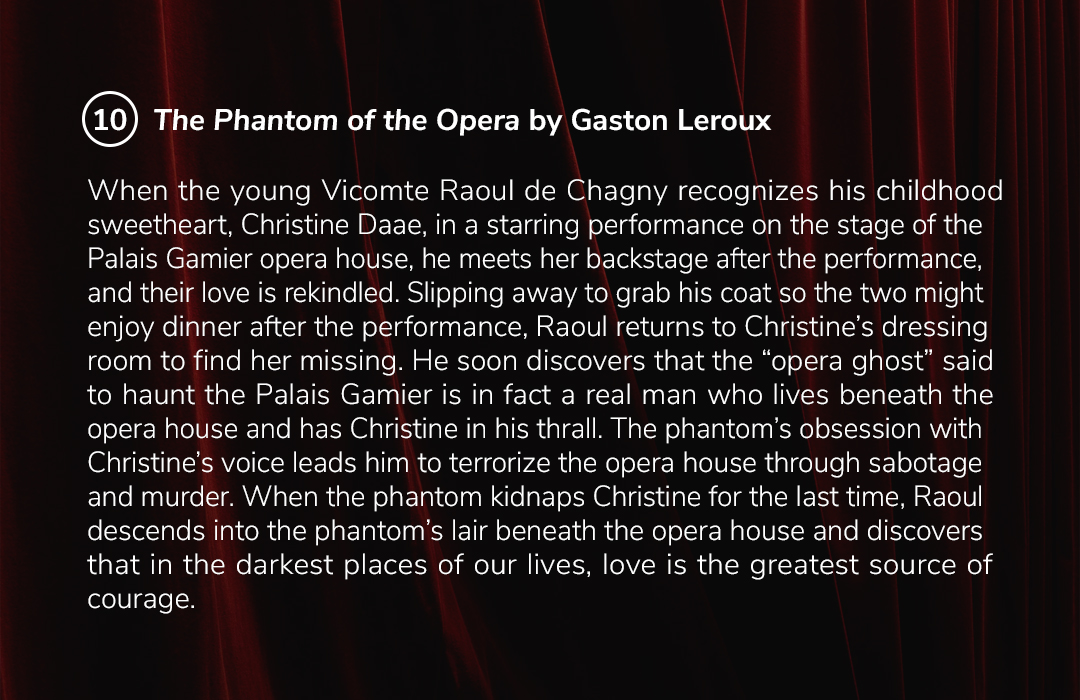 JOIN THE MOVEMENT
Subscribe to our newsletter and receive inspirational stories delivered to your inbox that spread love, updates on our movement, and notifications on upcoming deals & events.
Advertisements