Floral Love Sticker
$1.95
Rated 5.00 out of 5
Limited Edition Love Sticker
Inspired by our Love is a Verb Tee, this beautifully-designed 2.5 inch round sticker, will surely look great on your laptop, tablet, windows, mirrors, or anything else in need of a Love upgrade.
Proceeds from your purchase of Love Buttons and Love Button products go toward helping various humanitarian organizations around the world. Learn More
Artwork/design donated by Persius
In stock
This custom illustrated 2.5 inch round Love sticker, embodies our Love Button motto and was designed in cohesion with our Love is a Verb women's slouchy V-neck tee. Colorful floral patterns contrast the elegant midnight background symbolizing the light that loving actions shine on the world, during its darkest times. Add a few to your order so you can share it with your loved ones, and together we can all spread the message of love.
This sticker is guaranteed to make any surface at least 20% more loving.
Additional information
| | |
| --- | --- |
| Weight | 1 lbs |
| Dimensions | 0.01 × 2.4 × 2.4 in |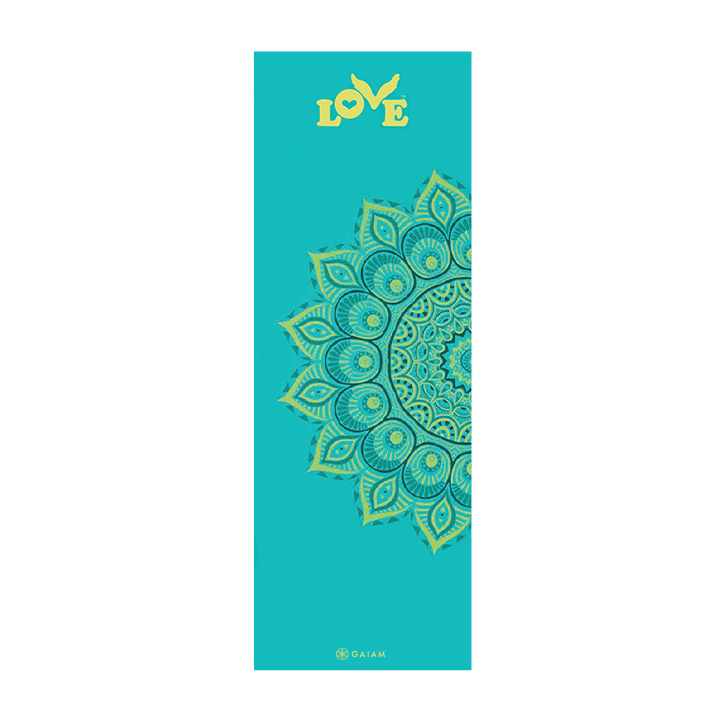 Love Accessories
Love Button x Gaiam Premium Capri Yoga Mat
Introducing our new yoga mat, designed with love and care to enhance your practice and elevate your mind-body connection. Crafted from high-quality, eco-friendly materials, our mat is both durable and comfortable, providing a stable foundation for even the most challenging poses. We believe that yoga is not just a physical practice, but a journey of self-discovery and love. With every use of our mat, you are invited to connect with your innermost self and cultivate a deeper sense of self-love and acceptance.
Proceeds from Love Button products support our loving mission fulfillment and go towards helping various like-minded organizations around the world. Learn More
Features
Textured for non-slip performance
6mm of premium cushioning
7P and latex free
Measurements
68"L x 24"W x 6mm
$

49.00