Love Button Board
Get to know the team.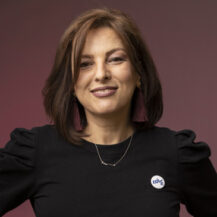 Dr. Paige Ghafouria
Director
Paige is a polished senior research associate with years of educational and hands-on experience in multiple fields. She has also volunteered in other nonprofits. She is an adaptive team player with in-depth knowledge of data collection, and she possesses confidential document control with great problem-solving skills. Paige is always enthusiastic about working with individuals and communities and is committed to using love as a major tool to bring people together.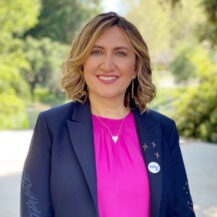 Dr. Sherry Sami, DDS, MA
President
Dr. Sherry Sami is the founder of Happy Kids Dental Planet in Agoura Hills, CA. She is a dual specialist in pediatric dentistry and orthodontics. She has been an instructor for University of California, Los Angeles where she participated in the creation of the Children Health Advocacy (CHAT) curriculum. Her practice is based on total body wellness, emphasizing the functional and synergistic correlation between a healthy mouth, jaw and airway to a vibrant body. She is a regularly sought-after speaker for health, parenting, and personal development for organizations and events such as the In-Goop Health Summit hosted by Gwyneth Paltrow and Fertility Plan It at UCLA. Dr. Sami is co-founder of the Love Button Global Movement.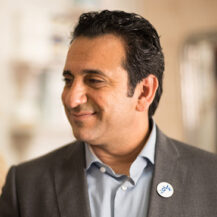 Dr. Habib Sadeghi, DO
Vice President
Dr. Habib Sadeghi is the founder of Be Hive of Healing, an integrative medical center based in Los Angeles. He specializes in multi-disciplinary treatment for chronic illnesses that include osteopathic, anthroposophical, environmental, psychosomatic, family, and German new medicine, as well as clinical pharmacology. He served as an attending Physician and Clinical Facilitator at UCLA-Santa Monica Medical Center and is currently a Clinical Instructor of Family Medicine at Western University of Health Sciences. He is the author of two books, The Clarity Cleanse: 12 steps to finding renewed energy, spiritual fulfillment and emotional healing, and Within: A spiritual awakening to love & weight loss. Dr. Sadeghi is also a regular contributor to Goop, CNN, BBC News and the Huffington Post, and is the publisher of the health and well-being journal, MegaZEN.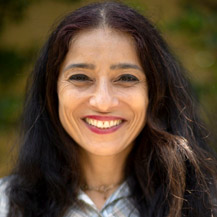 Jasmin Danesch was born and raised in Germany and moved to Los Angeles in 1995 to pursue her studies and Masters Degree in Political Science. She was worked for RTL, the largest private television station in Germany, and has been involved in social justice work since her childhood.
Jasmin started working as a Love Button Ambassador in 2016 and has been passionately contributing to the Love Button mission of spreading love and kindness throughout the world. She feels extremely grateful to be part of such an enlightening organization.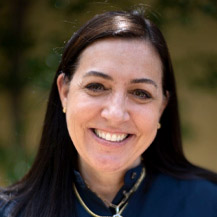 Marianna is profoundly grateful to be of service to Love Button Global Movement and deeply believes in its inherent message, we are all united in the healing power of love. She has been grateful to serve philanthropic board roles for meaningful organizations, many that support the healing, wellness and upliftment of children and families most in need, including Les Amies in support of Children's Institute Inc., The Louis League in support of The Sisters of St. Louis, Luminaires Juniors in support of The Doheny Eye Institute, This Little Light in support of Children's Hospital Los Angeles, and has also found great joy in serving her children's school communities. Marianna studied English at The University of Southern California and in her early career, worked in promotional marketing in support of the cultural arts for Team One Advertising. Marianna is committed to growing in service with Love Button to uplift others and support a culture of love.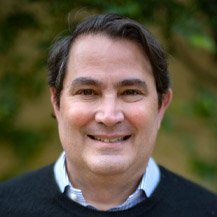 Jean Paul Wardy began his career in real estate while attending the University of Southern California. Mr. Wardy joined the Alexander Haagen Company in 1990, and by 1993 had been promoted to Vice President, Acquisitions. From 1993 through 1998, Mr. Wardy was the executive primarily responsible for the successful acquisition of over 20 shopping centers.
n the pursuit of his real estate career,  Mr. Wardy built upon the solid foundation of his family's successful retail background in the Amen Wardy Stores and Amen Wardy Home Stores. Mr. Wardy is a member of the International Council of Shopping Centers and the Urban Land Institute, and is a devoted husband and father.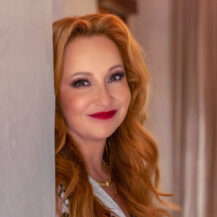 Growing up in the 70's in Colorado, Cloud's parents taught her all about being gentle on the environment long before she even knew her ABC's. Stubborn and full of boundless energy; learning, laughing and helping causes that make her heart sing is a privilege for Cloud. Her children, parents, friends and beloved husband have all been magnificently impacted by Love Button and the entire Love Button Family, for which Cloud is eternally grateful for.
Cloud founded RedCloudagency.com, a B Certified Corp, 20 years ago. Whether helping professional sports teams, celebrity brands, or noble causes, her company has been 100% Minority owned and operated since 2002. Proud to have brought product testing to Sony Home Entertainment, Cloud delights in making people happy through eco products.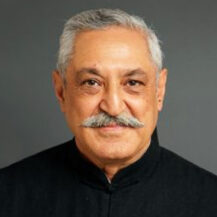 Dr. Djamal Kord, PhD, LAc
Currently DJamal is an accomplished medical acupuncturist and practices the "Balance Method" as taught by Dr. Richard Tan. He is in private practice at Santa Monica Acupuncture and Meditation, and also works with Dr. Habib Sadeghi at Be Hive of Healing in Agora Hills. Supervising Yo San University students at the Venice Family Clinic and teaching courses at Yo San University, DJamal is serving the community in a variety of ways.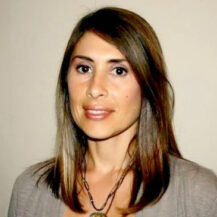 Janessa is an entrepreneur based in Julian, California who has supported diverse companies across multiple industries. She is also a trained horticulturist with specialized training in permaculture design and earned a Bachelor's of Science in Horticulture from California State Polytechnic University – Pomona. Janessa also has a Master's Degree in Spiritual Psychology from the University of Santa Monica. She served as the chief administrative officer at Conscious Divorce, which offers divorce settlement mediation through a cost effective and minimized emotional stress platform. Her eclectic background spans from being a wine enthusiast to includes winning national Kung Fu championships and instructing gymnastics.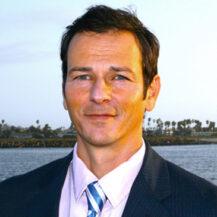 Michael is an attorney, practicing law since 1996 with a specialization in conscious uncoupling. His practice serves clients throughout southern California with offices in San Diego, Los Angeles and Julian. Utilizing his skills as an attorney along with his training in Spiritual Psychology from the University of Santa Monica, Michael is an expert in conscious divorce and family law.
Michael helps clients navigate the challenges of divorce utilizing a heart-centered approach to issue resolution, offering comprehensive family law services from mediation, coaching, collaborative representation, even integrity focused litigation. He also enjoys writing and lecturing on the subject of conscious divorce and heart-centered lawyering. He also has a Master's Degree in Spiritual Psychology from the University of Santa Monica and a JD from California Western School of Law.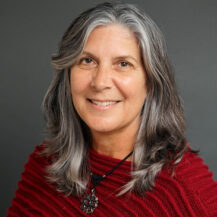 Meditation and dharma teacher, Linda Modaro has been studying and teaching various meditation practices for over thirty years. Offering unique and individualized mentorship to meditation teachers, Linda encourages a blending of mindfulness, insight, and reflective meditation. She travels throughout the USA and internationally when invited to teach workshops and retreats. In California, where she lives, she works with small groups and individuals in person, and connects online with meditators around the world on an ongoing basis. She founded the nonprofit Sati Sangha.