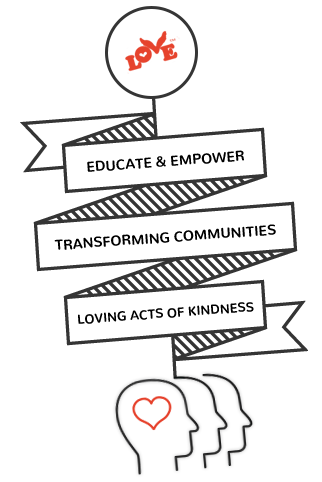 The Love Button symbolizes the power of love to heal the world.
Founded by two doctors, Dr. Habib Sadeghi and Dr. Sherry Sami, the Love Button Global Movement fosters loving acts of kindness, collaborating with organizations and individuals who transform and uplift the lives of people affected by fear and trauma. The funds we raise are used to support initiatives ranging from intimate local efforts to global programs that promote physical and mental health, nurture education and cultivate loving action through our "Love Does" events.
Together, we can heal the world.
Education
• 2017 Kenya Project
• Parent Workshops
• Endowments
• Super Soul Teachers Award
Physical & Mental Health
• Homeless Outreach
• Prison Projects
Love Does
• Worldwide Events Cultivating Loving Action
• Ambassador Program
"I wear my Love Button every day as a reminder that love is a choice. I can choose loving responses and actions rather than those driven by fear. That choice affects the people in my life, in my community and in the world."
–Dr. Sherry Sami, co-founder

To educate and empower people to transform their communities through loving acts of kindness, while at the same time interfacing and collaborating with social, business, healthcare and educational institutions to incorporate interventions that increase compassion and empathic connection between people into existing services.
A world where people are inspired to increase community-based philanthropy, volunteerism and individual acts of kindness among themselves to foster a greater sense of mutual support, connectedness and interdependence that's essential for society to function in a more cohesive way.

Learn how Love Button Global Movement began from an unfortunate event and became a reminder to bring peace and healing into everyone's lives.

We collaborate with local, national and international nonprofit organizations to improve human relations and heal individual lives through love.

Be a part of our movement and help us heal the world through their various humanitarian missions. Every little bit helps.

Love Button Global Movement
is about bringing people together.
We want to remind people that their love is powerful. In a world where so many are struggling, the problems can seem unsolvable. When we reach out to others in a loving way, it dissolves the fears that keep us from seeing what we have in common. When we see ourselves in others, we naturally work together for the common good. Each time you reach out to someone in love, the Love Button you give them is a reminder of how easy it is to heal a little piece of the world right where you are. Together we are powerful; we are love.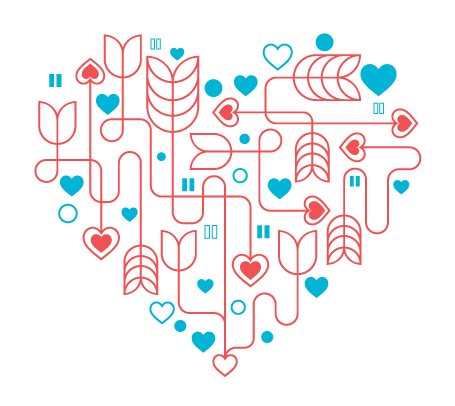 We're asking you to Pause And Love (PAL).
Stop the craziness of life in any single moment.
Turn off your digital devices.
Go out into the world and make a loving connection with someone.
Give them a Love Button to help them pay it forward.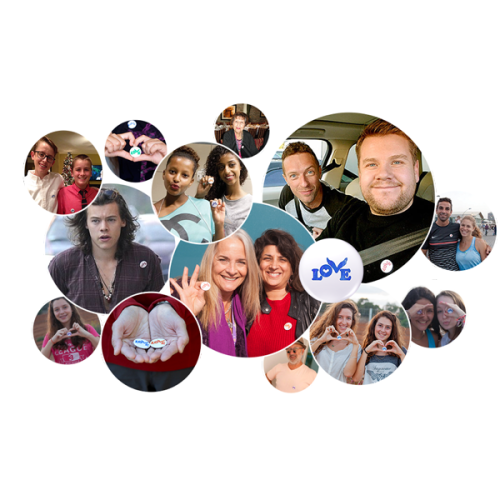 The Overwhelming
Impact of Love
It sounds simple, but the effect is profound. Being a Love Button PAL, you give your loving energy to another person, whose own loving energy gets a boost. Like a ripple effect, that person may go on and do something nice for someone else. At least, they'll be in a more loving mood because of your kindness, and that's also putting love out into the world.
Recent Love Button Victories