The history of the surname Love
Is your last name Love? Did you ever wonder how you got such a unique surname or where it came from? There's a lot of history attached to it, so let's see what's in a name when it comes to Love.
Early Origin
The surname Love is English and Irish in origin. It arises out of ancient British history, coming from the Anglo-Saxon tribes. It is derived from the Old English word Lufu, Middle English luf(e), and was used as both a personal name and pet name or term of endearment.1 Perhaps this is why the English people still relate to each other today in ways such as, "Hello, Love!" or "Take care, Love."
Although this is the most widely accepted origin for the surname Love, the fact that the Old English naming system largely disappeared after the Norman Conquest in 1066 has led some to propose another theory. They believe the surname Love may have evolved from the French word, Loup, for wolf.2
Because the English language was standardized only a few hundred years ago, surnames can take on a variety of spellings because people wrote them down mostly based on the way they sounded. Literate people sometimes added letters to their surname to distinguish their families from the larger group. Thus, the surname Love was also written as Lufe, Luf, Luyif, Lӧve, Lové, Lovey, Lovie, Loeve, Loves, and others.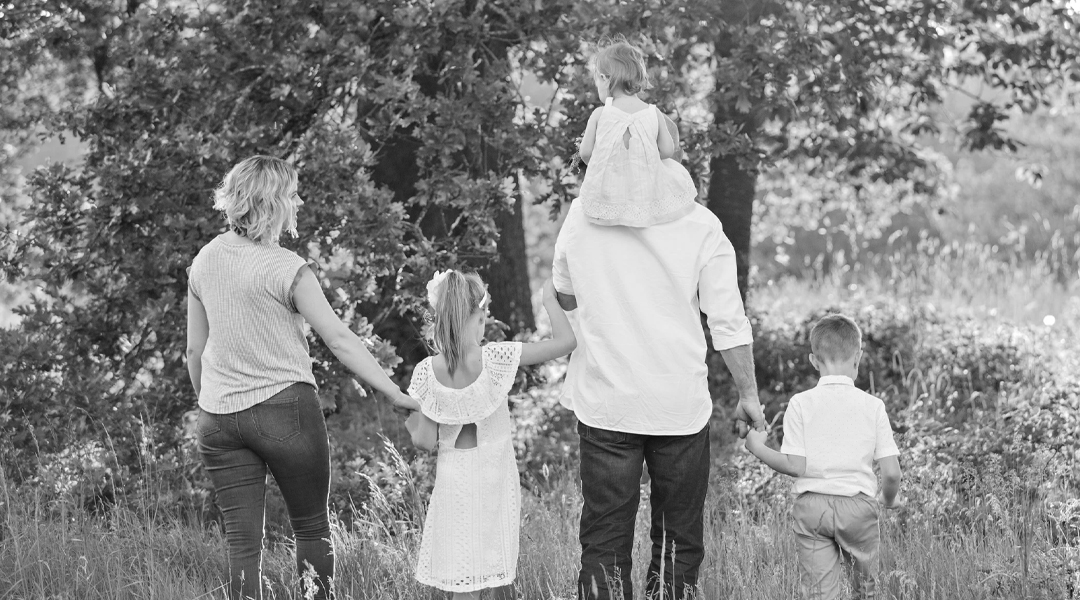 Family Firsts
The first documented evidence of the surname Love comes from the Hundredorum Rolls or census of England and Wales from 1273. They list an Alan de Love and Walter Love, both residing in Cambridgeshire. Also included is a person using Love as a first name, listed as Love del Hok in Oxfordshire.3 Research from the late 19th century found that the Love family had an ancient presence in Kent as land-owing gentry around the time of Henry V in Rochester and Staplehurst. Some inscriptions to the Love family can be seen in churches there.4
In Scotland, legal records from 1472 show Thomas Lufe was a witness in a Glasgow trial, while William and Ranald Lufe had their own dealings with the court in 1534. In 1567, it was John Lufe's responsibility to receive money collected by the court bailies and render it to the Exchequer in the County of Renfrew.5
Some famous characters of the Love family include Richard Love (1596-1661) who was the Master of Corpus Christi College in Cambridge and Nicholas Love (1608-1682), a lawyer and Regent to King Charles I. Peter Love (?-1610) was a well-known pirate from Sussex.
Where They Live
Immigration passenger records show the Love family has a very long presence in North America. Agnes Love is listed as arriving in New England in 1634, Tho Love came to Virginia in 1636, and Jon Love reached Virginia a year later in 1637.6
According to Forebears,7 today 70% of people with the surname Love live in North America with the vast majority in the U.S., approximately 111,188 or 1 in every 3,260 people, followed by England, Australia, and Canada. Although Scotland only has 3,669 people with the surname Love, because its population is so small, it has the highest density of the surname. One out of every 1,459 people will bear the name Love. The Love family is mostly concentrated in Texas with 10% of the worldwide family name, followed by California (9%), England (7%), and North Carolina and Australia, both at 5%.
1Harrison, Henry, Surnames of the United Kingdom: A Concise Etymological Dictionary Baltimore: Geneological Publishing Company, 2013. Print
2Charnock, Richard, Stephen, Ludus Patronymicus of The Etymology of Curious Surnames. London: Trubner & Co., 60 Paternoster Row, 1868. Print.
3Bardsley, C.W, A Dictionary of English and Welsh Surnames: With Special American Instances. Wiltshire: Heraldry Today, 1901. Print. (ISBN 0-900455-44-6)
4Guppy, Henry Brougham, Homes of Family Names in Great Britain. 1890. Print.
5Black, George F., The Surnames of Scotland Their Origin, Meaning and History. New York: New York Public Library, 1946. Print. (ISBN 0-87104-172-3)
6Filby, P. William, Meyer, Mary K., Passenger and immigration lists index : a guide to published arrival records of about 500,000 passengers who came to the United States and Canada in the seventeenth, eighteenth, and nineteenth centuries. 1982-1985 Cumulated Supplements in Four Volumes Detroit, Mich. : Gale Research Co., 1985, Print (ISBN 0-8103-1795-8)
7Love surname origin, meaning & last name history. Retrieved from https://forebears.io/surnames/love#meaning.
Other Sources: Love name meaning, family history, family crest & coats of arms. Retrieved from https://www.houseofnames.com/Love-family-crest#cite_note-7.
JOIN THE MOVEMENT
Subscribe to our newsletter and receive inspirational stories delivered to your inbox that spread love, updates on our movement, and notifications on upcoming deals & events.