The place for beautiful views and broken hearts
Most people have heard the title Lover's Leap connected with certain locations, but what is it, and where can it be found? Lover's Leap is the name given to a mountain ridge, tall cliff or rocky outcropping with a beautiful view and a deadly drop. They're usually in isolated areas and associated with a legend about two lovers who, for various reasons, couldn't be together that resulted in one or both throwing themselves off the edge rather than living without love. It's a common tale with different variations across 40 Lover's Leaps in the U.S and 13 in other countries including Brazil, Jamaica, India, Canada, England, and New Zealand.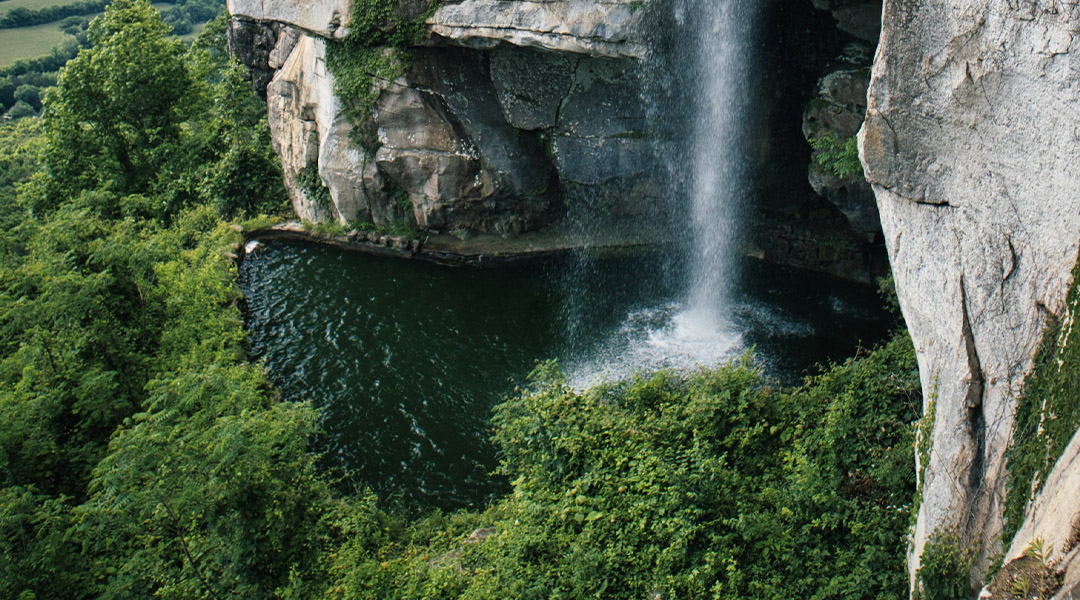 In Life on the Mississippi (1883), Mark Twain wrote, "There are fifty Lover's Leaps along the Mississippi from whose summit disappointed Indian girls have jumped." Although it's not on the Mississippi River, one of the most beautiful Lover's Leaps is at Lookout Mountain in Georgia. There it's said that after a Chickasaw warrior named Sautee was captured by the Cherokee and thrown from the top, his distraught lover, Nacoochee, a Cherokee woman, later jumped to her own death from the same spot rather than live without him. Lover's Leap at Lookout Mountain soars 580 ft. above the valley floor with a 140 ft. waterfall. From the edge and on a clear day, seven states can be seen: Alabama, Georgia, Kentucky, North Carolina, South Carolina, Tennessee, and Virginia.
Lover's Leap at Maiden Rock in Wisconsin includes a tale of the daughter of a Dakota chief who jumped to her death rather than marry a man she didn't love. The story of Lover's Leap at Blowing Rock in North Carolina also includes two lovers who couldn't be together but with a happy ending. After the young man jumped over the edge, a gust of wind sent him back into the arms of his beloved. At Lover's Leap at Dovedale in the Peak District of England it's said a young woman jumped to her death after hearing her lover had been killed in the Napoleonic wars. Her family later discovered the young man had survived and was doing well.
Whether the legends are true or not, it doesn't really matter. Find someone you love and check out the natural beauty of a Lover's Leap near you if your state has one… just don't get too close to the edge!
JOIN THE MOVEMENT
Subscribe to our newsletter and receive inspirational stories delivered to your inbox that spread love, updates on our movement, and notifications on upcoming deals & events.