Love Button Sticker Sheet
$6.95
Rated 4.80 out of 5
9.75″ x 6″ Sheet of Official Love Stickers
Created based on demands from Love Button supporters, this jam-packed Love Button Sticker Sheet includes 6 official Love button logo stickers with the identical colors of our super popular buttons. In addition it contains a die cut sticker of our unique social media hashtag #PauseAndLove. Express your love by placing these stickers on your favorite device, window, mirror, and other surfaces where love is needed.
Proceeds from your purchase of Love Buttons and Love Button products go toward helping various humanitarian organizations around the world. Learn More
In stock
Thanks to our Love Button supporters, we are pleased to reveal the new & improved official Love Button Sticker Sheet!
The 9.75 x 6 inch originally designed sheet includes six official Love Button logo stickers matching the colors of our popular Buttons. The sticker sheet also contains one die cut sticker of our distinctive social media hashtag #PauseAndLove. These stickers are guaranteed to make any surface at least 20% more loving.
Additional information
| | |
| --- | --- |
| Weight | 0.04 lbs |
| Dimensions | 1.25 × 9.7 × 6.05 in |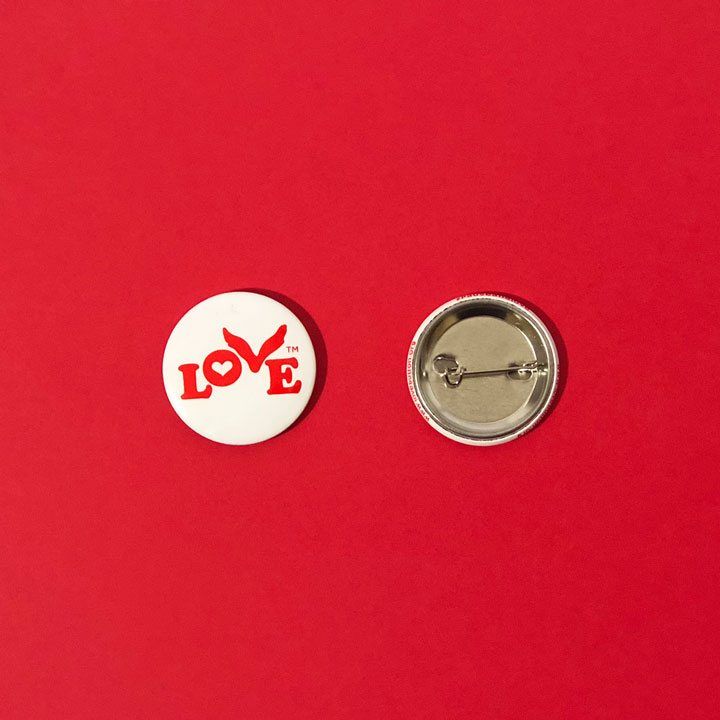 Love Buttons
Choose from safety pin or magnetic style Love Buttons and let your love shine.
Ready to get your hands on some Love Buttons? With our 10, 25 or 100 pack of buttons, you can express your Love Button inspirations, share your Love Buttons or spread them to others who need a reminder. Proceeds from the Love Buttons support our loving mission fulfillment.
Learn more »
* Please note that every pack contains a variety of Love Button colors. We do our best to distribute them evenly but from time to time certain packs may not contain every single color.
$

16.95 –

$

89.95
Rated 5.00 out of 5