Stand For Love Unisex Zip Hoodie
$50.00
Rated 5.00 out of 5
Stand For Love Unisex Zip Hoodie
The new limited edition 'RED' unisex zip hoodie is the perfect addition to our popular apparel line. Using a soft cotton/polyester/fleece blend, this hoodie brings warmth, comfort, and style with a purpose. It's branded with the official Love button logo on the left/front, and Love button's "Stand for Love" word cloud on the back. With this slim-fit unisex zip hoodie, you can gracefully spread the message of love wherever you go.
Proceeds from Love Button products support our loving mission fulfillment and go towards helping various like-minded organizations around the world. Learn More
Sizing:
Click here to see a sizing/fit guide
Unisex Zip Hoodie Sizing/Fit Guide

Assorted Love Buttons – 25-Pack of Buttons (Safety Pin)

$

24.95

Button Packs: : 25-Pack of Buttons (Safety Pin)

$

24.95

Love Apparel

We are excited to release the first official love button ball cap hat. This beautiful low crown, 6-panel structured hat is made with heavy brushed cotton twill. It's adjustable with a Velcro closure and has a curved bill. This fashionable royal blue hat is sure to elevate your mood and your style. The original red logo Love Button is beautifully embroidered in the lower right corner of the hat body, and is accompanied by a white "Love" imprint under the bill.

Proceeds from your purchase of Love Buttons and Love Button products go toward helping various humanitarian organizations around the world. Learn More

HAT FEATURES:
Style: 6-Panel Color: Blue Material: Heavy Brushed Cotton Twill Primary Logo: Flat Embroidery Love Button Logo on Bottom Right Crown: Low Closure: Velcro Fit: Structured Bill Type: Curved

$

21.95

Rated 5.00 out of 5
Stand for Love Unisex Zip Hoodie
We all need a reliable zip hoodie in our wardrobe, which is why we put comfort, durability, and style at the forefront of creating our new Love Button unisex zip hoodie. This supremely soft hooded sweatshirt makes a stand for love with an inspirational word cloud printed on the back, and the official love logo printed on the left chest. With a slim-fit unisex design, it's perfect for everyday wear, an excellent option for layering when the weather is cold, and lightweight enough to wear during warmer weather.
Fabric
6.5 oz. 80/20 Cotton/Polyester Blend Fleece
Features
Pre-laundered premium cotton & polyester blend
Super soft fleece interior
Split-stitch double-needle sewing on all seams
Unlined hood
Kangaroo pockets
White coil zipper with nickel pull
Plastic tipped white round drawcord
Unisex sizes small to xx-large
Sizing/Fit Guide

Additional information
| | |
| --- | --- |
| Size Selection: | Small, Medium, Large, XLarge, XXLarge |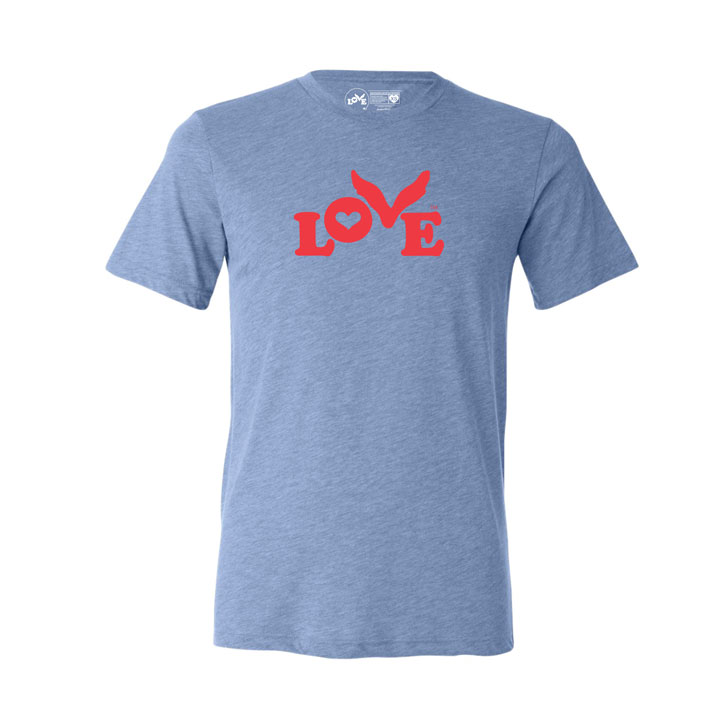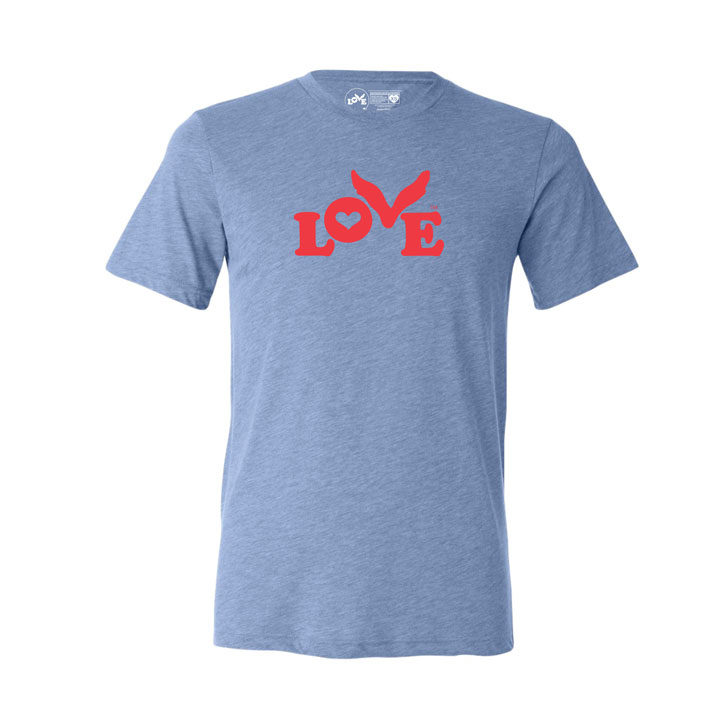 Love Apparel
Triblend Unisex Tee with Love Logo
Ahhh, the love button t-shirt is here at last!!! After many of your kind requests we've got the Love Button premier tee here just in time for the Summer. So just relax, put on a soft and comfortable t-shirt, and show the world your Love. Our first edition t-shirt is a true royal triblend unisex short-sleeve tee, with our official Love logo in the front.
Fabric
A custom fabric that is a blend of three yarns (50% Polyester, 25% Cotton and 25% Rayon). The Cotton is airlume combed and ringspun making this triblend absurdly soft.
Sizing:
[sf_modal header="T-Shirt Sizing/Fit Guide" link_type="text" link_text="Click here to see a sizing/fit guide" btn_colour="accent" btn_type="standard" btn_size="standard" btn_icon="ss-star" btn_text="Button text"]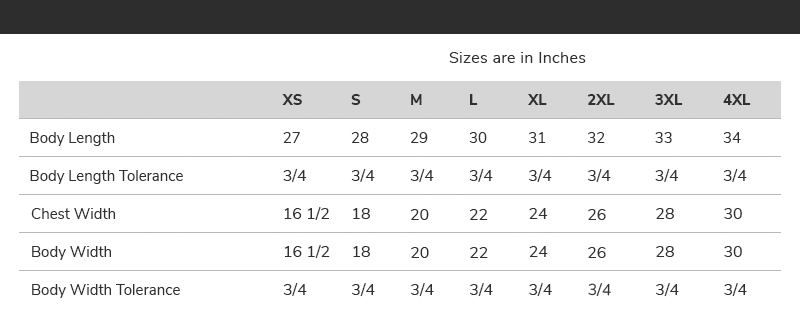 [/sf_modal]
$

24.95
Rated 5.00 out of 5