What makes the rumba so passionate?
Across cultures and throughout history, dance-lovers all over the world have long declared the rumba to be the most passionate partner dance of them all. In fact, the rumba was nicknamed "the dance of love" for that very reason. Unlike other dances such as the samba or cha cha, the rumba tells a story of the flirtation between two lovers. By alternating sharp, fast movements with slow, languid ones, the rumba uses the body to interpret the teasing, longing, and ultimate connection that happens in a passionate romance. The quick changes of pace symbolize the up and down, hot and cold dynamics of the chase as the male pursues his female lover.
As a Latin dance, the rumba originated in Cuba in the early 1920's. The word rumba comes from the Spanish origin rumbear which means to party or go out on the town. By the 1930's, the rumba had made its way to the dance halls of New York and Los Angeles, becoming a standard on the ballroom dance scene.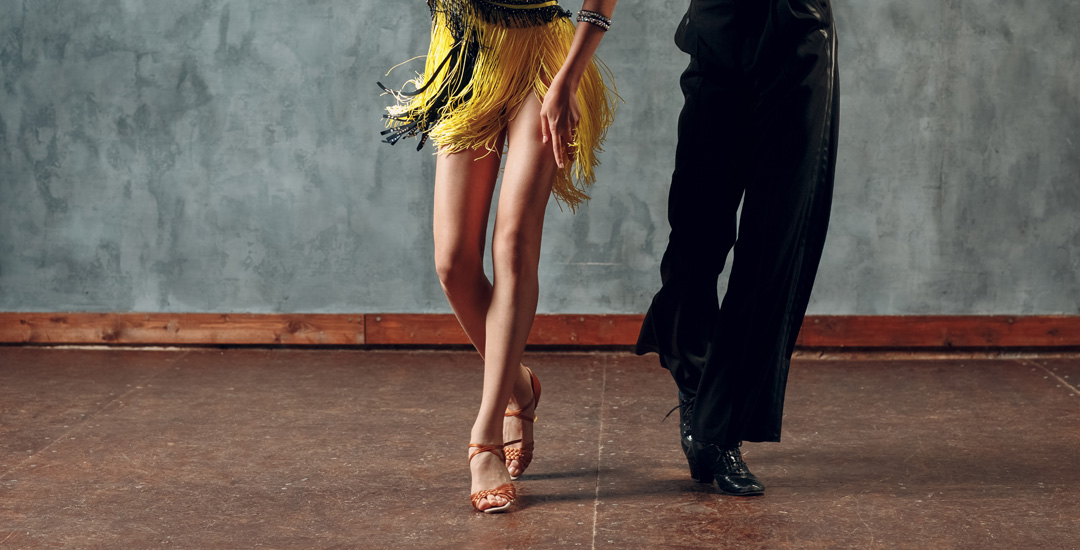 The rumba is built around a basic movement called the box step, consisting of six steps that follow in a slow, quick, quick, slow, quick, quick pattern. Prominent hip movements are central to the dance, especially for the woman in what's called Cuban Motion. This also includes strong, sharp leg movements, usually from the knee down, with a mostly straight upper body.
From there, professional dancers can use additional flourishes to dramatic effect to tell the story of the lovers as they come together then move apart. The woman's flirtation, teasing, and rejection of the man's passions are exaggerated through abrupt changes in slow and fast movements, even as he continues to pursue her. Because the rumba tells the story of love, not only does it require both partners to be excellent dancers, but it requires the woman to be a great actress, as well. You can see a fine example of the rumba, the dance of love, here.
JOIN THE MOVEMENT
Subscribe to our newsletter and receive inspirational stories delivered to your inbox that spread love, updates on our movement, and notifications on upcoming deals & events.