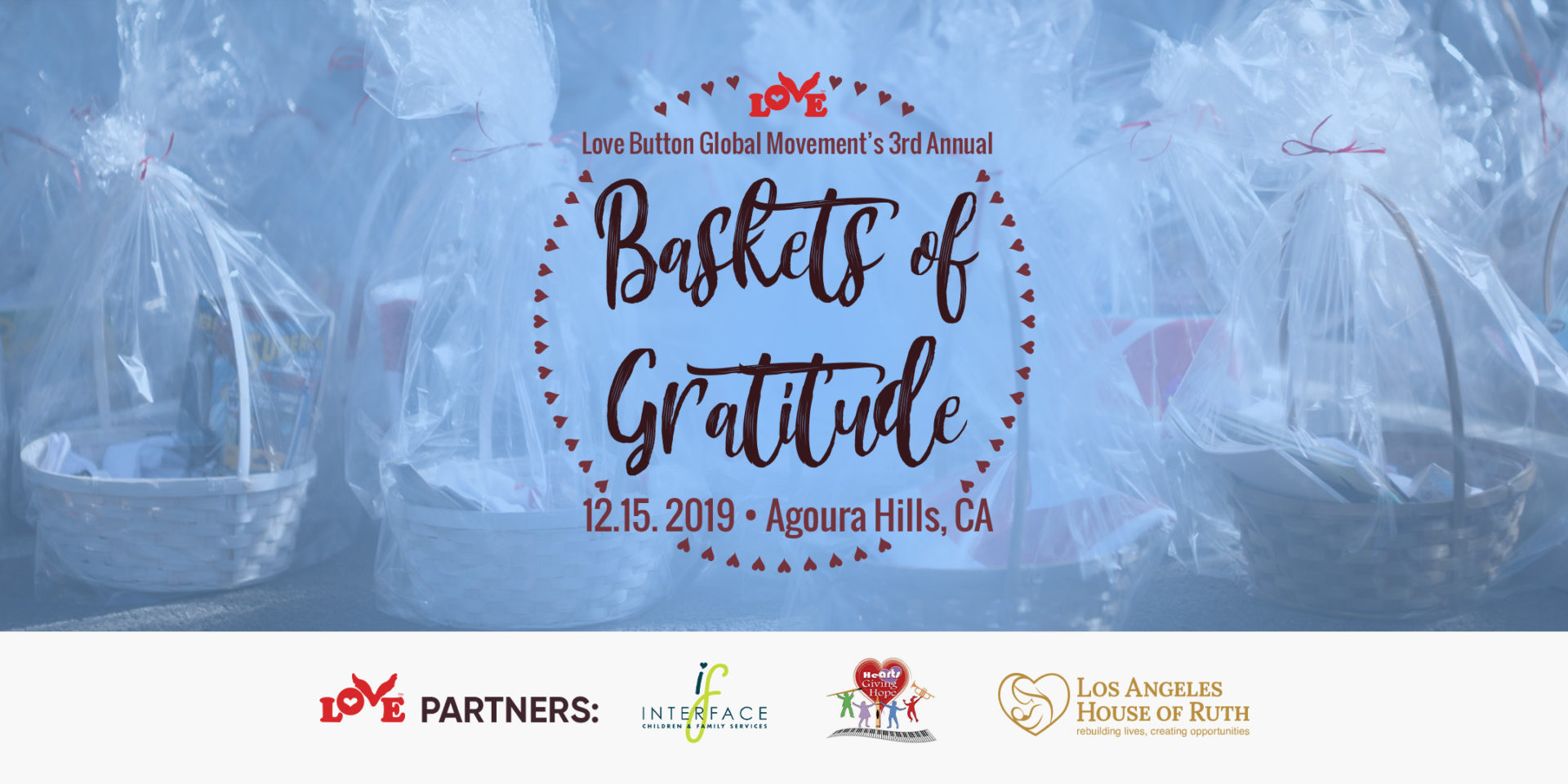 Want to share gratitude for your blessings? Support local in-need families with donations!
Please support Love Button's 3rd annual Baskets of Gratitude program. This year Love Button will partner with Interface Children and Family Services of Ventura, Los Angeles House of Ruth, and St. Joseph's in Orange County. Love Button will prepare gift baskets for in-need families that will be distributing during the upcoming Holiday Season. Our hope is to serve over 300 teens, children and families in-need.
We've partnered with several nonprofits to create an Amazon wishlist to ensure we give what's most needed. Helping is easy. Go to our wishlist, make your selection, and have the items sent to us directly. And if you choose Love Button with AmazonSmile, it's a double-win! Here is our wishlist: CLICK HERE
Or you can purchase and drop off at our location which is at the Happy Kids Dental Planet, 5017 Lewis Rd, Agoura Hills, CA 91301.
Other Ways to Help: Make a donation at lovebutton.org/donate, or join us on December 15th. Let us know you're coming by emailing at volunteer@lovebutton.org OR register on Eventbrite.
When: December 15, 2019 at 11AM.
Why: To make baskets for in-need families, women, and children.
Where: 5017 Lewis Road, Agoura Hills, CA 91301 – Click here for directions
JOIN THE MOVEMENT
Subscribe to our newsletter and receive inspirational stories delivered to your inbox that spread love, updates on our movement, and notifications on upcoming deals & events.