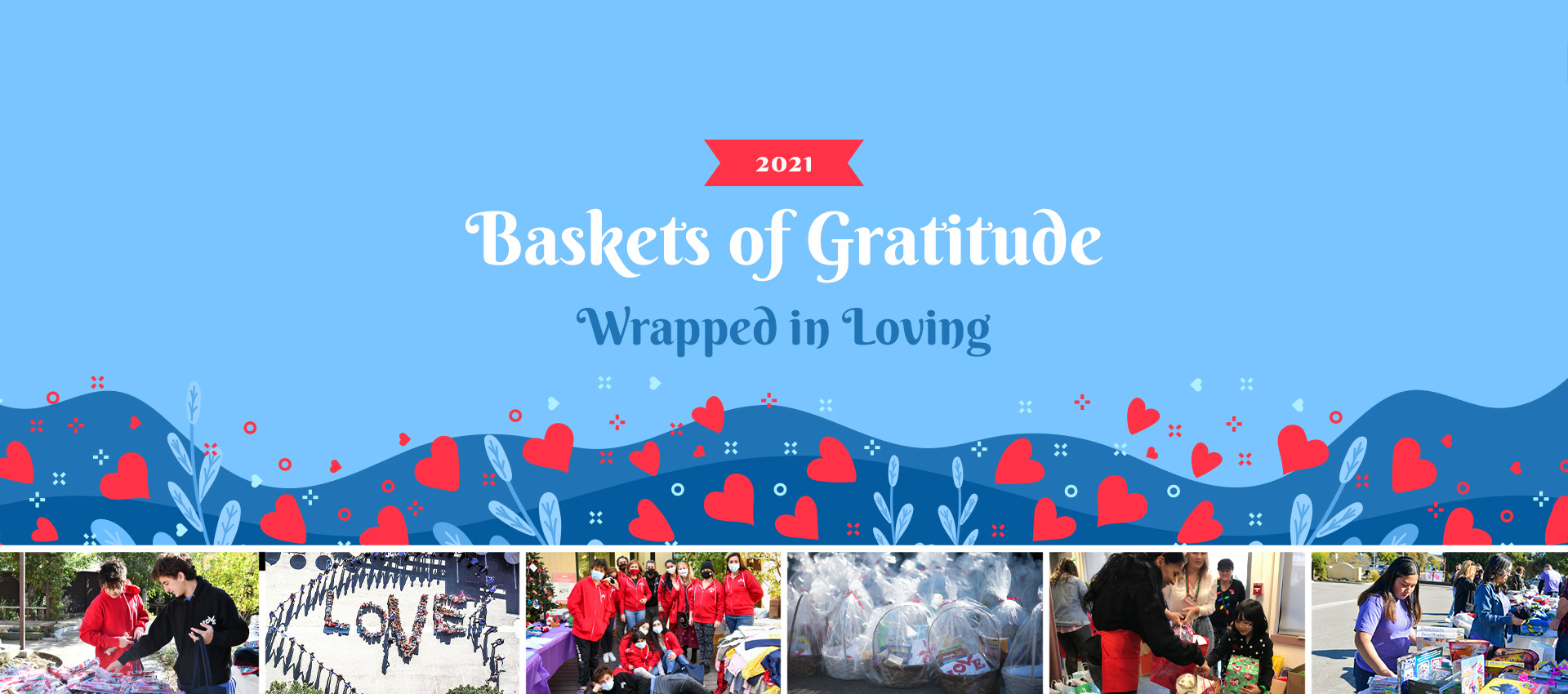 UPDATE: 5th Annual Baskets of Gratitude Event a Success!
On Sunday, December 5, 2021, over 50 dedicated Love Button Global Movement volunteers gathered at the Be Hive of Healing Integrative Medical & Dental Center in Agoura Hills to celebrate the 5th Annual Baskets of Gratitude. They joyfully assembled and blessed with good intentions soft, plush blankets, warm socks, ski caps, scarves, gloves, personal hygiene products and a message of hope for houseless adults and families in need. For youth, the volunteers prepared toys, clothes, art supplies and educational materials.
Over 500 individual gift bags will be distributed to people in need by our volunteers in partnership with local organizations, including: Penny Lane Center in Pacoima, Feed the Streets – Los Angeles, Westminster Free Clinic and Community Care Centers in Thousand Oaks and Oxnard, PATH in Los Angeles, Hope of the Valley in North Hills, and Hearts Giving Hope Foundation in Orange County, among others.
Items were purchased with funds collected from many generous supporters of the Love Button Global Movement.
A "Call for Donations" in challenging times when our human family really needs us!

Make Online Donation
Help us provide support and joy to hundreds of children and families in need by making an online donation.

Baskets of Gratitude Amazon Wish List
Purchase an item from Love Button's wish list on Amazon by December 1st.

Drop-Off Donations
Donate items like blankets and hats at 5017 Lewis Rd. (STE B), Agoura Hills, CA 91301 by December 3rd.
Dear Love Button Family,
The holiday season is here, and that means that Love Button Global Movement's 5th annual Baskets of Gratitude program is hard at work lending a helping hand.
Every year your generosity has truly blessed and overwhelmed us as we lovingly packed and distributed over 300 baskets of essentials including clothes, toys, school supplies and books to children and teens in need across Southern California.
This year, looking at the increasing numbers of homeless people in California, we are called to extend our helping hands not only to the children, but also to many adults living on the streets of Los Angeles and other parts of the Golden State.
As the nights get longer and colder, your gift of loving items will keep them warm and most importantly remind them that they are not forgotten. That's why we decided to theme this year's baskets of gratitude "Wrapped in Loving."
The statewide response to COVID-19 has resulted in millions of family breadwinners losing their jobs and businesses. We can see so many shops have closed and many families had to downsize or make significant changes to their lives.
After nearly two years of living through these challenges, many are still struggling with the uncertainty, anxiety, and isolation that fills their lives today. Physical and mental health issues have increased significantly throughout our community because of these. Today, many lack the basic necessities to keep themselves warm, stay healthy, and provide for their personal needs. Let's be part of the solution together!
All your donated items will be arranged in various gift baskets and distributed to those in need over the coming weeks. Because of COVID-19 and public health concerns we must suspend our traditional large community gathering to assemble the baskets again. But our goal is even larger this year, because the need is so much more. And we know we can do this with YOUR helping hands, generous hearts, and all of us coming together in Purpose.
Here are Three Easy Ways to be part of helping our human family during this holiday season: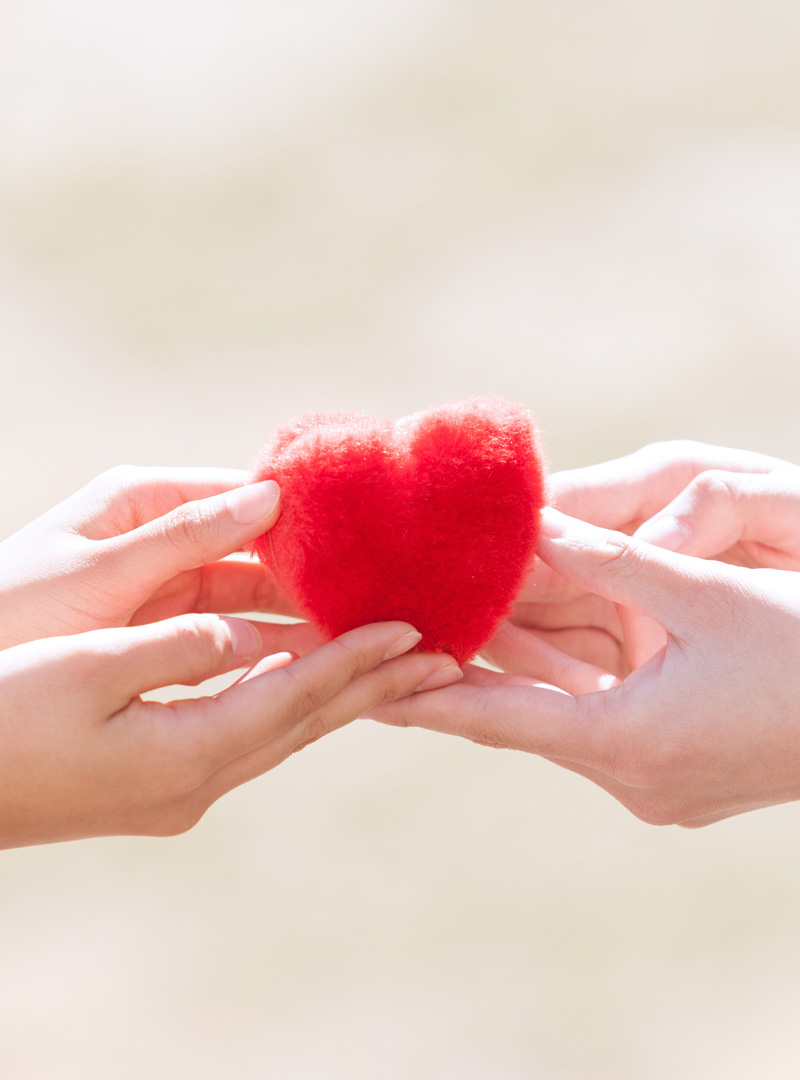 1) Make an Online Donation
Our dedicated Board of Directors has issued a matching gift challenge. If we raise $10,000 by November 30, that amount will be matched by a few of our most generous volunteer leaders. We are extremely grateful for their and your generosity and the impact that we will make together.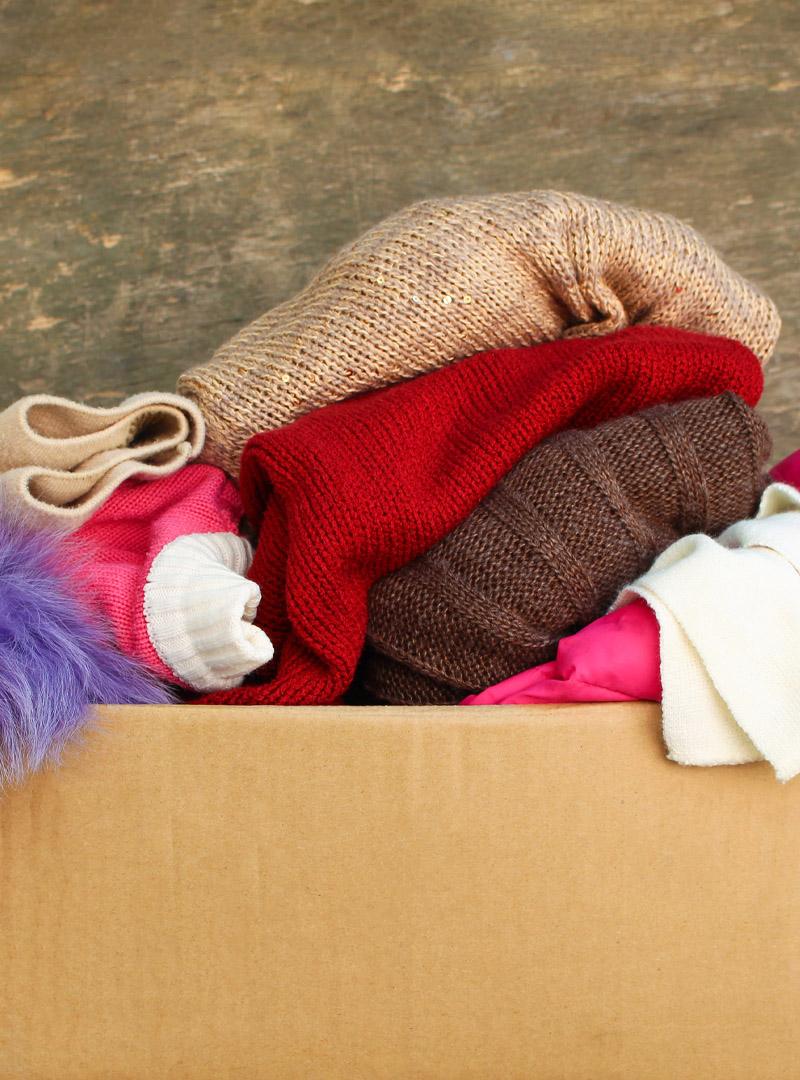 2) Baskets of Gratitude Amazon Wish List
Visit Love Button's Amazon registry and purchase an item from the wish list. Your gifts will be shipped to us to be included in our Baskets of Gratitude. Please place your order by Wednesday, December 1.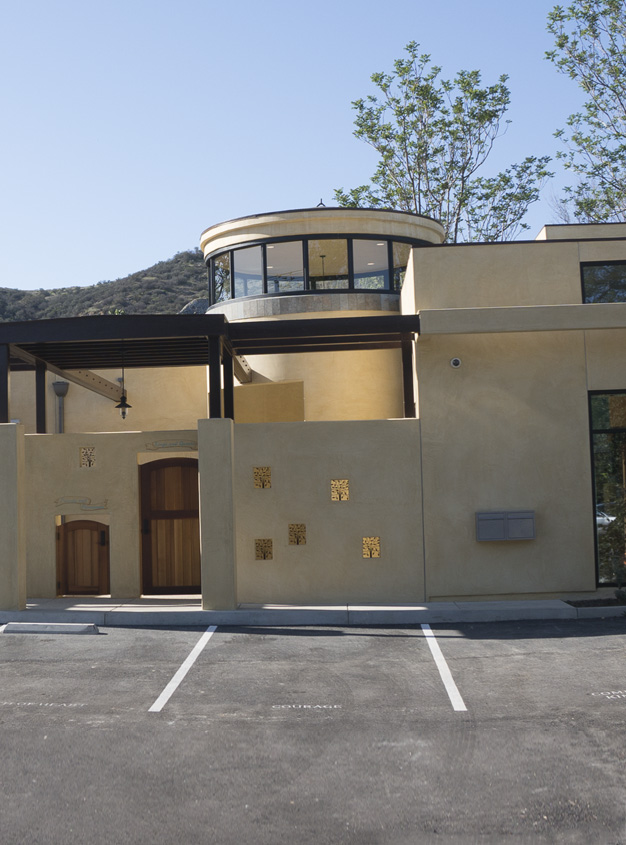 3) Drop-Off Donations
We're seeking new and unused blankets, scarves, gloves, hats, travel-size toiletries and laundry supplies, coloring books, crayons and clothing for children from infants to age 18. Please drop off your unwrapped, donated items by Friday, December 3rd:
5017 Lewis Rd. Suite B
Agoura Hills, CA 91301
Monday – Friday: 10AM – 4PM
(818) 578-4894
#WrappedinLoving
The Love Button Family deeply thanks you for your generosity in supporting Baskets of Gratitude! Please feel free to share this message of Love and Gratitude with your family, friends, and more – more participation is the key to our success!
Dr. Sherry Sami, President
Dr. Habib Sadeghi, Vice President
Join Us for an Instagram Live on Sunday, December 5th @ 12PM PST
Please join us on an Instagram Live, @lovebuttonorg, in a gratitude prayer from wherever you are, so all can send their blessings forward, as we hold the intention of uplifting, supporting and shining a loving light into the hearts of the children and families that will be receiving this year's Love Button Baskets of Gratitude.
Feeling Inspired? Create your own Baskets of Gratitude program in your own community.
Because the level of need is exceptionally high this year, and not just in California, it's our hope that Baskets of Gratitude will inspire similar community projects this holiday season right where you are. Contact your local government, churches, and senior centers to find out where the needs are in your community. You don't have to do something big, just do something, and together we can create a ripple effect of gratitude that encircles the world at a time when it desperately needs it. When you complete your acts of kindness, please share your photos highlighting you holding your Baskets of Gratitude on social media, and tag @lovebuttonorg and use the hashtag #TogetherInGratitude. Thank you for joyously spreading the love in your own communities.
Love Button Gratitude Tree in support of Baskets of Gratitude
Please choose a gift suggestion "ornament" from one of the Gratitude Trees in the lobbies of either Happy Kids Dental Planet, 5017 Lewis Road, Agoura Hills or Be Hive of Healing Integrative Medical Center (next door), and then return your unwrapped gift to the Happy Kids front desk staff by Friday, December 3rd. Your thoughtful gift will be lovingly included in this year's Baskets of Gratitude and will greatly uplift a child in need this holiday season.
JOIN THE MOVEMENT
Subscribe to our newsletter and receive inspirational stories delivered to your inbox that spread love, updates on our movement, and notifications on upcoming deals & events.