Love Button Volunteers Work with Mondays At The Mission & The People Concern to Combat Homeless in Los Angeles
We closed out our United States leg of the tour with Coldplay in Los Angeles, California.
Street homelessness is a rising concern across the nation, but thanks to organizations like Mondays At The Mission and The People Concern, we are moving in the right direction. They focus on the past, present, and future of their community, so they know the steps to take to create a better life for all. Over two days, our Love Button team had the honor of spending time with them both to assist in giving back to the local area.
Mondays at the Mission primarily works with teens experiencing homelessness on skid row. Skid Row contains one of the largest stable populations of homeless people in the United States. Mondays At The Mission helps the youth build career and life skills so they can lead a normal life. They also provide housing within their building for a number of teens. Each week they hold a class for the teens (usually on Monday). The organization is 100% volunteer-based!
We spent our day with Mondays At The Mission by having a fun moment with 20 teens in their program. Together, we chatted and learned how to play a song on ukuleles. It was a fun time!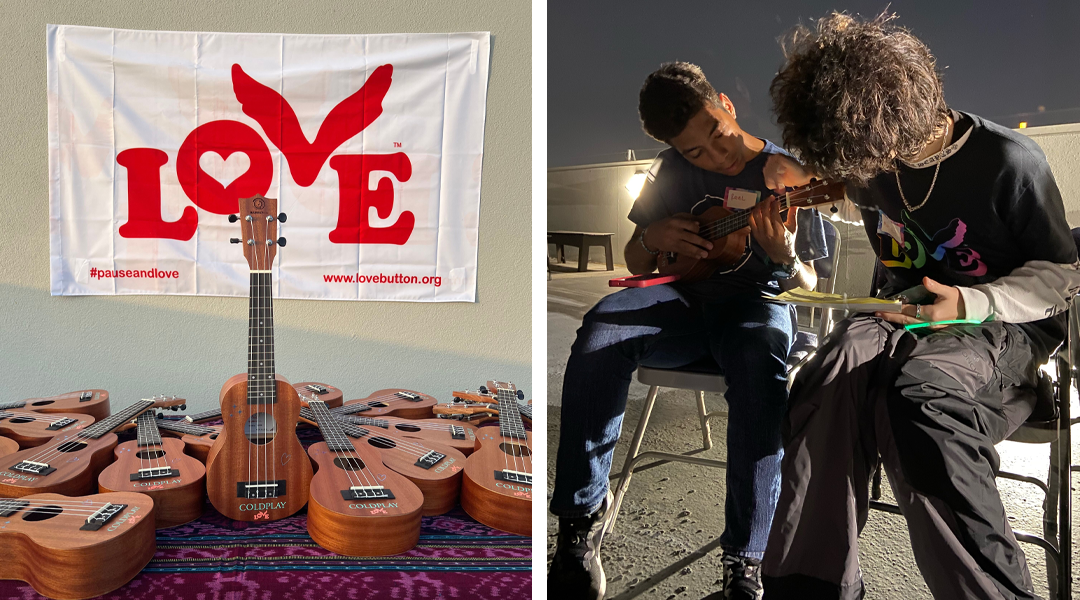 The next day, we went to help The People Concern.
The People Concern rebuilds lives. Serving Los Angeles for 58 years, they provide outreach, interim housing, mental and medical health care, substance abuse services, domestic violence services, life skills, and wellness programs, and permanent supportive housing – tailored to the unique needs of homeless individuals, survivors of domestic violence, challenged youth, and others who have nowhere else to turn. This allows the people they serve to become their best selves, empowering them to make positive contributions to their communities.
Our Love Button volunteers went to one of their facilities to help prepare over 240 meals that were later given to people suffering from chronic homelessness.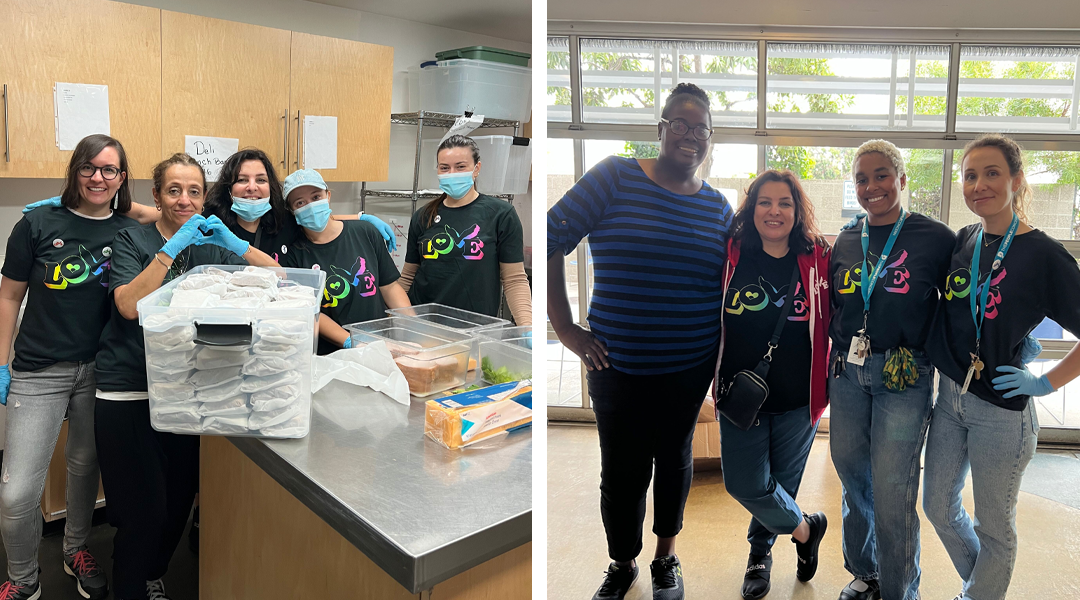 It is a gift to be able to serve, and we were honored to join both of these organizations!
Next stop: Japan.
JOIN THE MOVEMENT
Subscribe to our newsletter and receive inspirational stories delivered to your inbox that spread love, updates on our movement, and notifications on upcoming deals & events.