Two People Dedicate Their Lives Helping At-Risk, Homeless Youth Off the Streets
A young man named Donald says he is forever grateful for Stephanie Taylor and Marquise Williams for entering his life. At the time of their meeting, Donald was homeless. Taylor and Williams introduced him to their shelter, Covenant House Michigan, a place for homeless, at-risk young people. The nonprofit helps the youth regain their footing with their educational and vocational programs. Donald took advantage of the services at Covenant House Michigan and now works at an airport, praising the security the shelter provides.
The two founders spend a lot of time driving along the streets of Detroit looking for any youth in need of assistance. "This could be your child," Taylor says. "This can be your sister, your brother, and I tell people all the time, we're not immune. Something (can) happen to us." For 20 years, Taylor and Williams have been helping anyone they can. The grateful youth getting a new start in life keeps both of them going day after day.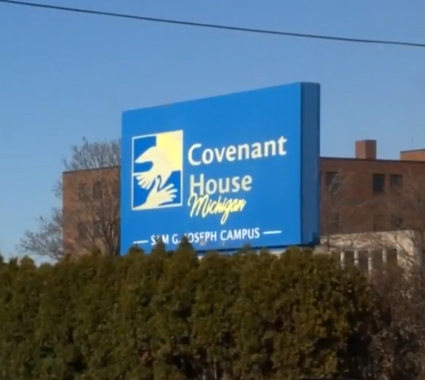 What's your thoughts? Leave a Comment Below:
JOIN THE MOVEMENT
Subscribe to our newsletter and receive inspirational stories delivered to your inbox that spread love, updates on our movement, and notifications on upcoming deals & events.
Advertisements