Fatherhood is a sacred journey filled with countless opportunities for growth, learning, and imparting valuable life lessons. In honor of Father's Day this month, we would like to shine a spotlight on three heartwarming stories that exemplify the bountiful love shared by extraordinary dads.
A Father's Innovation Revolutionizing Wheelchair Safety
A father's love knows no bounds, especially when it comes to Barry Dean and his daughter Katherine. As a singer-songwriter, Barry's heartstrings were tugged when he realized the safety concerns his daughter faced due to her cerebral palsy. Teaming up with his brilliant engineer brother, Jered, they created LUCI – a groundbreaking hardware and software platform that enhances wheelchair safety. Using sensor-fusion technologies, LUCI provides newfound levels of independence and security to individuals with disabilities. What's impressive about LUCI is that it's compatible with existing wheelchairs, making it accessible without costly equipment replacements. Experience cutting-edge safety technology like never before with LUCI, the innovative solution for wheelchair users.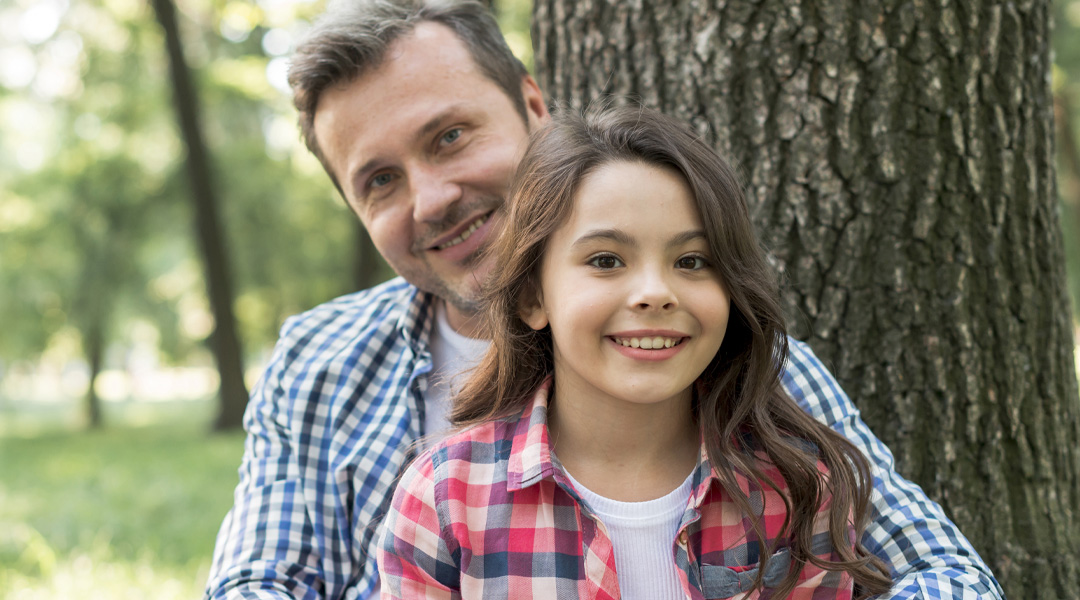 Dad Shaved His Head for His Son
A scary accident turned into a heartwarming moment for the Checketts family. When seven-year-old Will hit his head, his concerned father took him to the hospital. But what they thought was a minor bump turned out to be a serious head injury. Will needed emergency brain surgery and only had hours to live. The surgery was terrifying for the young boy, especially the prospect of having his head shaved. But his father knew exactly what to do. Nate shaved his own head to show Will that it was okay. This act of love and support made all the difference for Will during a difficult time.
"Seeing my dad's bald head made me laugh and also feel a lot better about my head," says Will, who is now eight years old and fully recovered. "Now my dad's teaching me how to skateboard now and it's so fun. He is my hero!"
Father Sews Dresses for Daughters
Meet Diego Ramírez, a devoted father raising his three daughters in Guatemala's southwestern highlands. While he does his best to provide for all their physical needs, he worries about the absence of their mother and the impact it may have on their upbringing. That's why, long after his work and chores for the day are done, you'll often find him embroidering late into the evening to craft unique and meaningful huipils for his daughters.
In Mayan culture, these special blouses are a symbol of identity and protection, each with their own intricate patterns and colors. Despite pushback from some members of their community who reject this as being against traditional macho culture, Diego remains steadfast in his devotion to his daughters and their heritage. For Diego, it's all worth it to see his daughters happy and thriving, and to help them achieve their dreams.
JOIN THE MOVEMENT
Subscribe to our newsletter and receive inspirational stories delivered to your inbox that spread love, updates on our movement, and notifications on upcoming deals & events.