Pilot's Unexpected Act of Kindness Reunites Girl with Beloved Lost Doll
A kind-hearted pilot reunited a 9-year-old girl in Texas with her beloved lost doll, which was accidentally left on a plane in Tokyo, Japan three weeks ago.
Valentina Dominguez was devastated when she realized that her best friend, an American Girl doll named Beatrice, was missing. The doll was Valentina's best friend for the past four years, and she was heartbroken to think that she might never see it again.
The Dominguez family searched their bags and called the airline, but there was no sign of Beatrice. In a last ditch effort, they made a public Facebook post asking if anyone had seen the doll.
Their post eventually caught the attention of James Danen, a pilot for American Airlines based in the Dallas-Fort Worth area. Danen happened to fly to Tokyo often, and he offered to help the Dominguez family find Beatrice.
Danen contacted Turkish Airlines' lost-and-found at Haneda Airport in Tokyo and was able to locate the missing doll after two tries. While on his way back to Texas, he stopped at a few airports and took pictures with Beatrice to send to the family.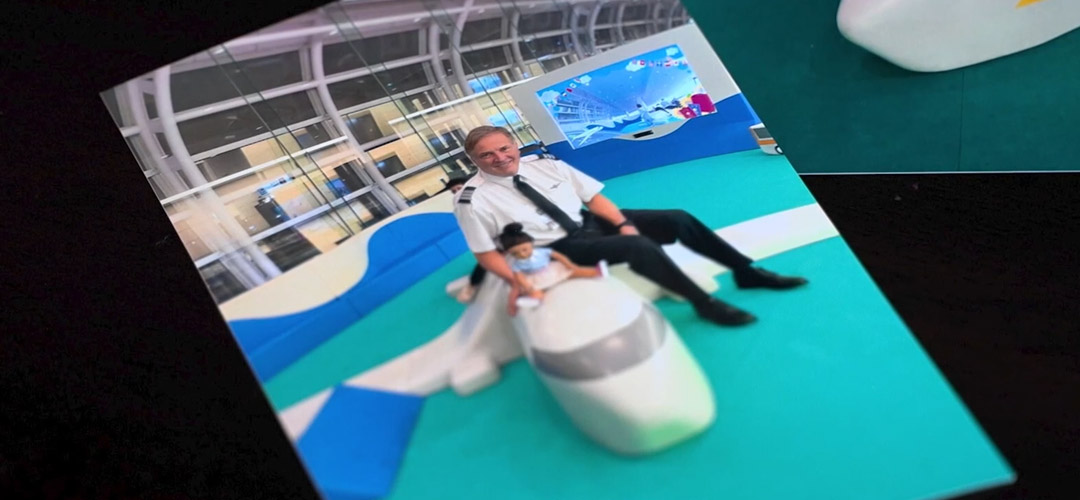 Then on August 21, Danen drove the doll to the Dominguez home and handed it to Valentina who was overjoyed to be reunited with her best friend. She thanked Danen profusely for his help.
"There's a lot of kindness in this world," said Rudy Dominguez, Valentina's father. "He's a kind man. He said he would do it and followed through."
"It's my nature," said Danen. "I like helping people… that's just what I like doing. I was really glad I could do something nice for somebody."
Read more about the story or read another inspirational story
JOIN THE MOVEMENT
Subscribe to our newsletter and receive inspirational stories delivered to your inbox that spread love, updates on our movement, and notifications on upcoming deals & events.