After Custodian Loses Car, Community Helps Get Him a New Car and More
When Troy Henderson, a beloved custodian at Fillmore Elementary in Oklahoma City, found himself without a car, the community wasted no time in coming to his aid.
Henderson was known around the school for his positive attitude and hard work. His dedication was tested, however, when his car broke down. In the beginning he managed to find rides for a short period of time, but that soon became unsustainable.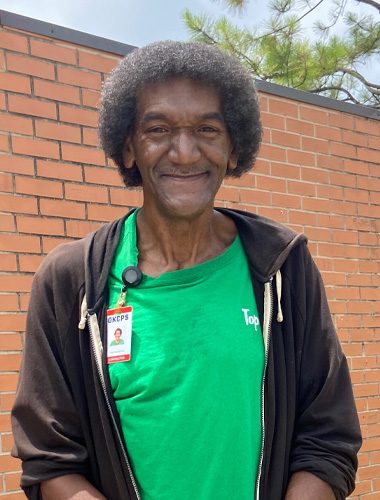 "Not everybody wants to get up at five o'clock in the morning to bring you to work," Henderson said. "I was like, 'I'm going to work, regardless.' I got to be here for the kids."
Without a ride to work, Henderson began his long walks. It took two to two and a half hours on foot each day to reach the school. In total, he spent around five hours walking every day.
When Principal Lang heard about Henderson's predicament, she immediately jumped into action and started a GoFundMe page to raise funds for a new car.
"He is just always happy and joyful, and everyone loves him here," Lang explained. "So, when I heard that he had walked to work, I just couldn't stand that for him."
The community's response was one of overwhelming generosity, and around $13,000 was raised. Along with getting a new car, the additional funds covered expenses such as tag, title, tax, and necessary repairs. Lang also plans to use the remaining money to purchase insurance and gas cards for Henderson.
For Henderson, the impact of the fundraiser cannot be overstated. "They just kind of raised a little money for me and you can see the results, right here, a car," he expressed gratefully. "It's just been wonderful, and it's just taking a load of stress off my life."
Lang has been sharing updates on the GoFundMe page, including pictures of Henderson signing papers at the dealership and receiving his new car with an infectious smile.
"He is just the sweetest man, everybody loves him, the kids love him, the staff," she said. "You can ask him to do anything and he does it with a smile on his face. I'm just happy that everybody showed him the love that he deserves."
Read more about the story or read another inspirational story
JOIN THE MOVEMENT
Subscribe to our newsletter and receive inspirational stories delivered to your inbox that spread love, updates on our movement, and notifications on upcoming deals & events.