A Lowe's Employee Goes Above and Beyond to Help a Boy with Walking Difficulty by Building a Life-Changing Device
When Dave Urban, a Lowe's employee in Pennsylvania, came across the Getty family in the PVC aisle, he thought he would be helping them find the right fittings or something similar. However, after he heard what they were building, and who it was being built for, he was inspired to do more than just help.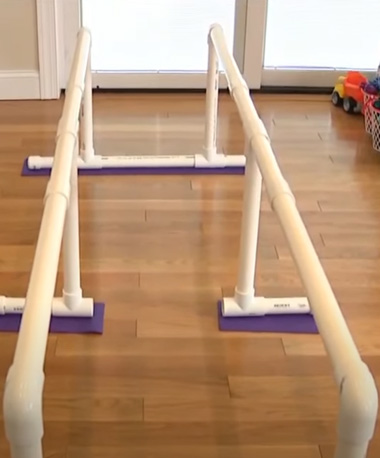 The Getty family was building parallel bars to help their son, William, practice walking. William was born very prematurely (just 23 weeks), resulting in him having quadriplegic spastic cerebral palsy. Jessica Getty, William's mom, shared her goal with Dave to help her son walk, and that's when everything changed.
Dave was so inspired by young Will that he ended up spending a half-hour cutting and fitting the PVC right there in the store, ensuring that everything was perfect to help William find his feet in the world.
Then came the test when the family took the . Will stood up, out of his wheelchair, and grasped those bars. The courage he displayed brought a warm smile to his face, filling Dave's heart with pride. It was an experience that touched the whole family and quickly made a lasting friend out of Dave. He shared that the experience rewarded him '100 times back'."
Read more about the story or read another inspirational story
JOIN THE MOVEMENT
Subscribe to our newsletter and receive inspirational stories delivered to your inbox that spread love, updates on our movement, and notifications on upcoming deals & events.