Rodney Smith Is Traveling All 50 States To Help Those In Need For the 50 Yard Challenge
In early 2016 Rodney Smith was driving when he noticed a man struggling to mow his lawn. Smith got out and helped the gentleman, not realizing it was the start of a greater movement he would create months later.
That moment founded a lawn care nonprofit called Raising Men Lawn Care Service in Huntsville, Alabama. Smith wanted the youth to give back to their communities. Children and teens in the program do yard work for veterans, the disabled, single parents, the elderly, and anyone else who need help in cleaning—all free. Over a hundred kids across the world have joined the movement to help their local communities.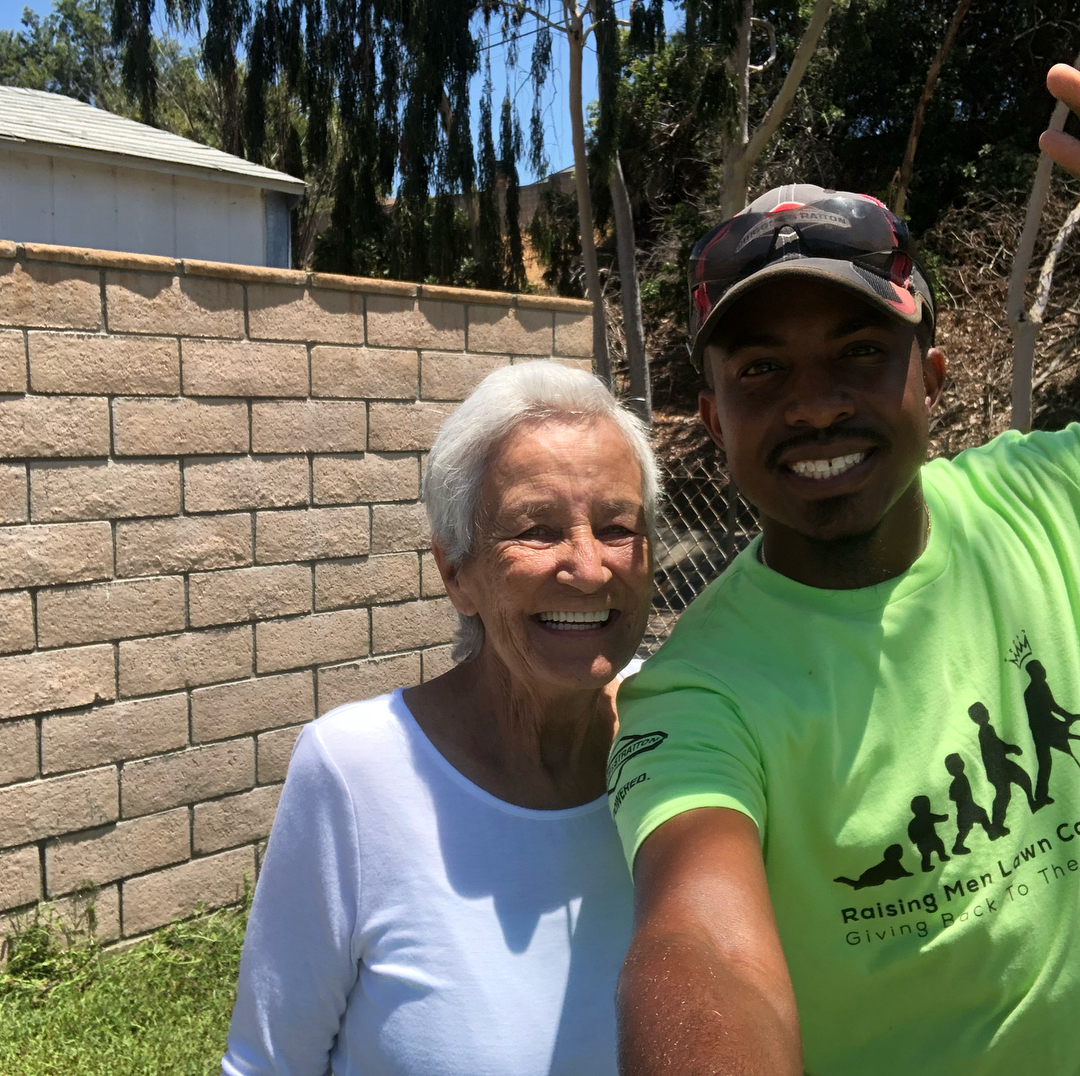 Smith also came up with an idea called the "50 Yard Challenge" that went viral. He challenged kids to mow 50 lawns for anyone in need. Youth could join by posting a photo of themselves on social media with a sign saying they accept the 50 Yard Challenge to keep them accountable and raise awareness. Once posted, they would get to work.
Smith wanted to complete the "50 Yard Challenge" himself, but decided to go one step further. He then mowed 50 lawns across all 50 states within 39 days.
At the moment, Smith is traveling across the states to complete his own version of the challenge for a second time. While in a state, Smith often mows more than just one lawn. He also spends his time talking to others around the area, making sure people know about his organization and community service's importance in a community.
Anyone interested in tracking Smith's progression on his challenge can check his Twitter. He posts daily updates on his location as he travels across the United States. Once in the area, he tweets out asking who needs their yard work complete. At the moment, Smith is more than halfway done.
JOIN THE MOVEMENT
Subscribe to our newsletter and receive inspirational stories delivered to your inbox that spread love, updates on our movement, and notifications on upcoming deals & events.
Advertisements