Love Button Global Movement Brings Message of Love and Healing to Parkland, Florida
Following the tragic mass shooting on February 14 at Marjory Stoneman Douglas High School in Parkland, Florida, Love Button supporters have been on site in Parkland daily, spreading the nonprofit organization's message of love to the devastated community. This shooting was among the deadliest school massacres in history where seventeen people were killed and others wounded, bringing devastation to this south Florida community.
Love Button mobilized in service of love to support community healing and distributed thousands of Love Buttons to students, families and others. Love Button supporters walked the community visiting the student memorials, attending vigils, listening and crying with families, and offering empathy. Love Buttons have since turned up everywhere. They were placed on the memorials erected for the students, are on student backpacks, and remain highly visible on the lapels of many of the student activists.
Ambassadors of the Love Button organization came to Parkland from across the United States. A delegation of spiritual and faith based leaders led by Love Button co-founders, Dr. Habib Sadeghi and Dr. Sherry Sami, came to be present with our Parkland family and to promote community healing. They were joined by Coldplay's front man Chris Martin who came in under the radar and without media attention, with a sole purpose of meeting with those affected and spreading a message of love.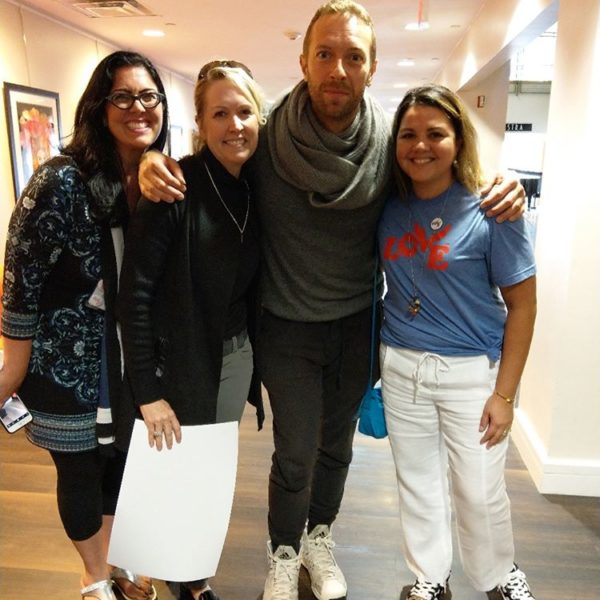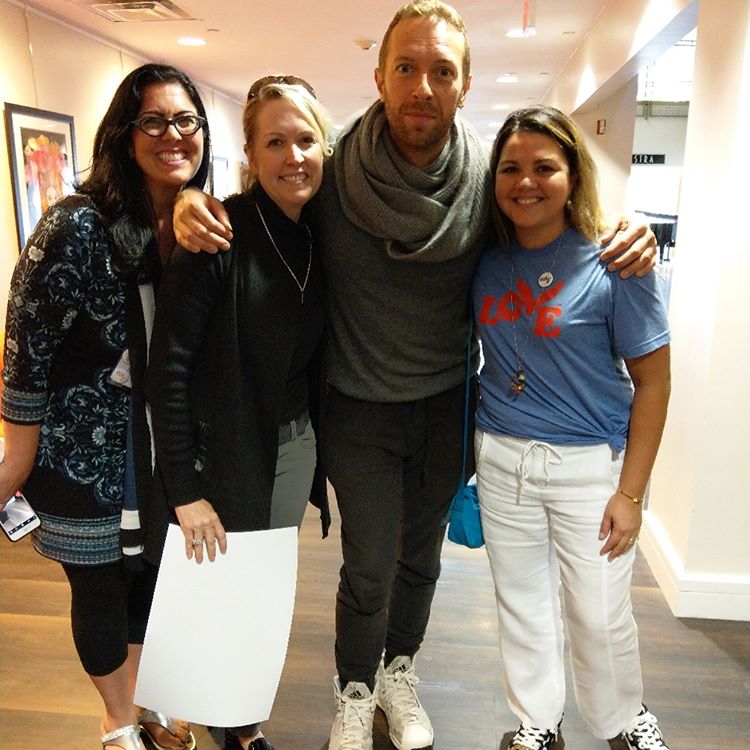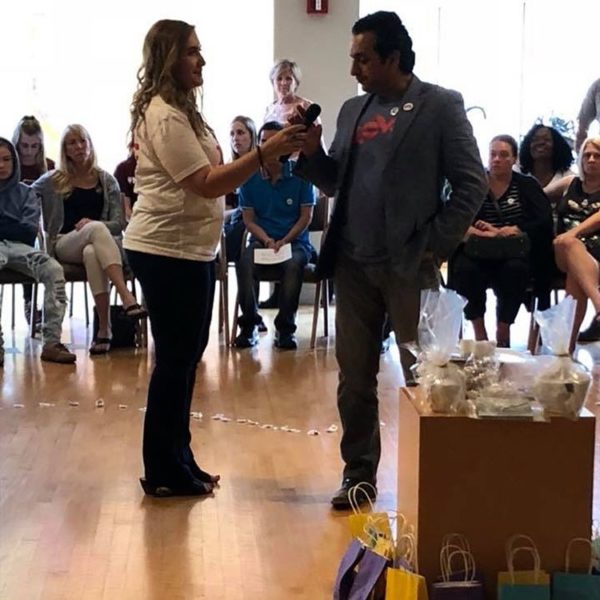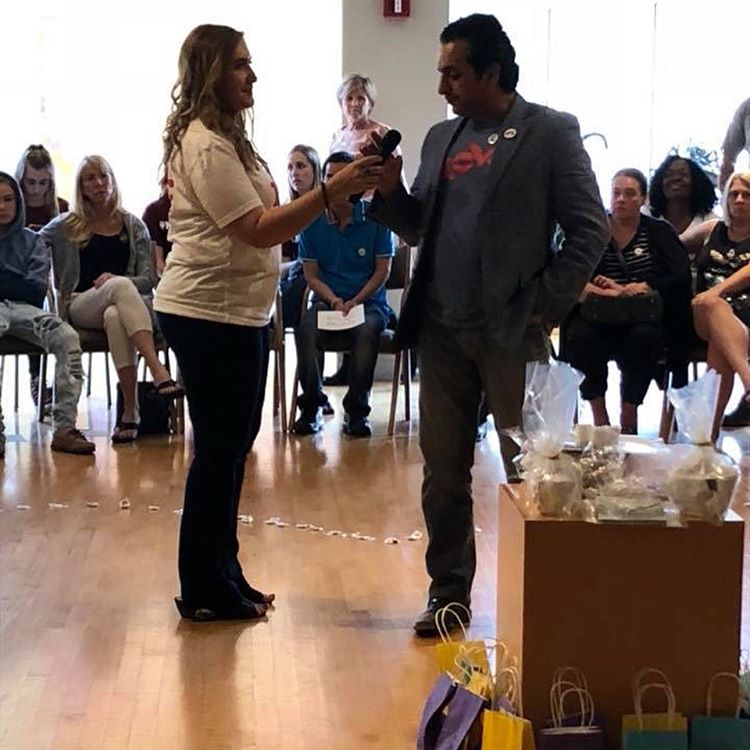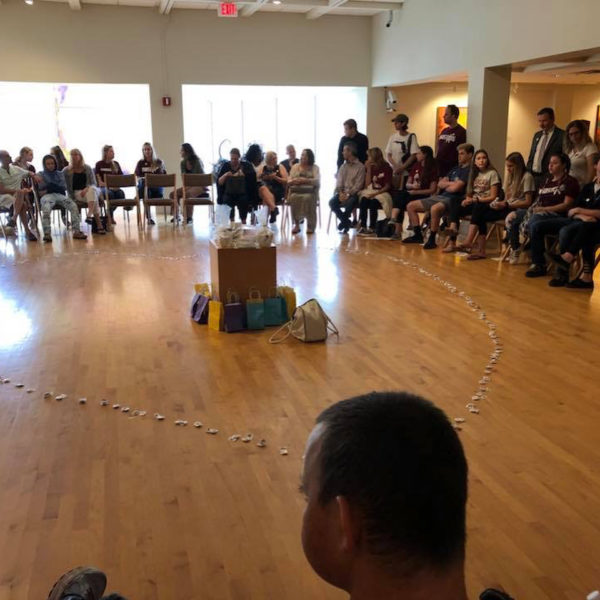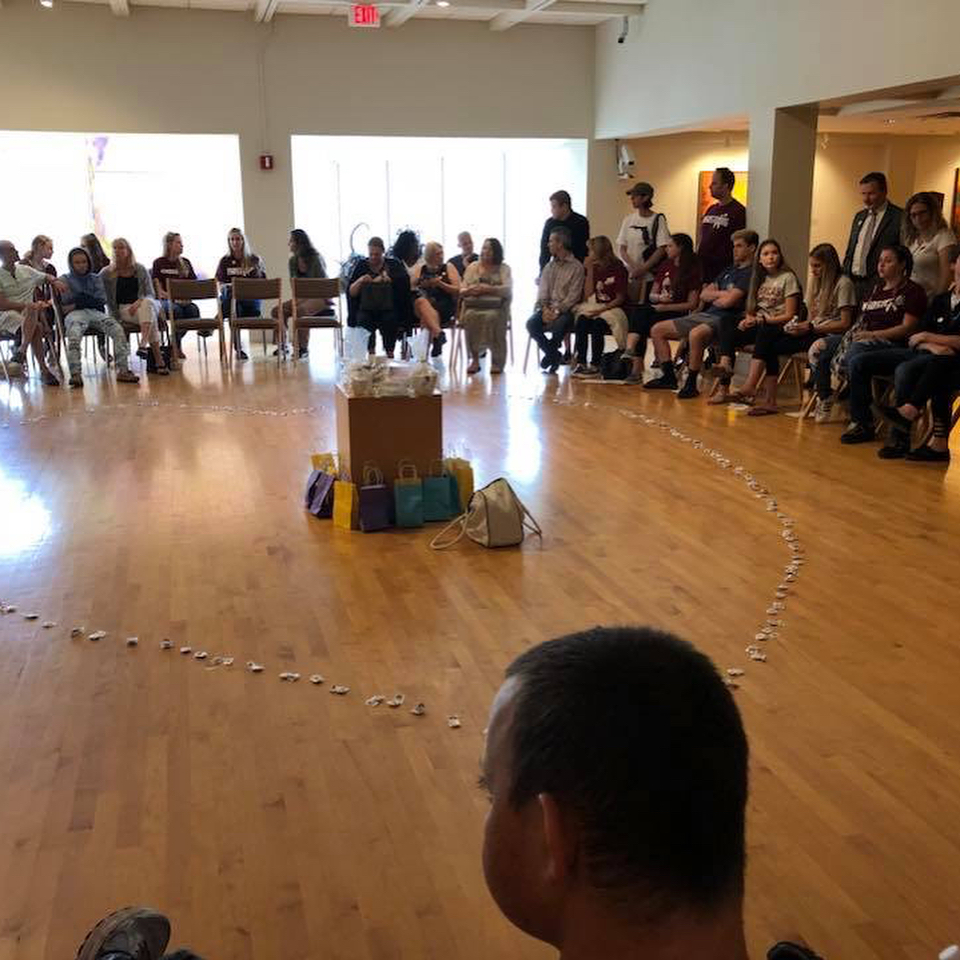 The Love Button delegation offered a spiritual healing event for the survivors and their families at the Coral Springs Museum of Art. The special event was highlighted by Chris Martin who spent hours talking one on one with the students and their families, listening, offering comfort, and taking photos. His generosity and sincerity was profound, providing comfort and relief to the distressed families. Douglas Drama students realized the dream of many aspiring artists; to sing their new single in front of a rock star. Students Sawyer Garrity and Andrea Penna brilliantly sung an impromptu acapella version of their song Shine, demonstrating they are not only talented but poised beyond their years. After the event, Chris Martin did a follow up Instagram video for the students kindly reminding them that they remain in his heart.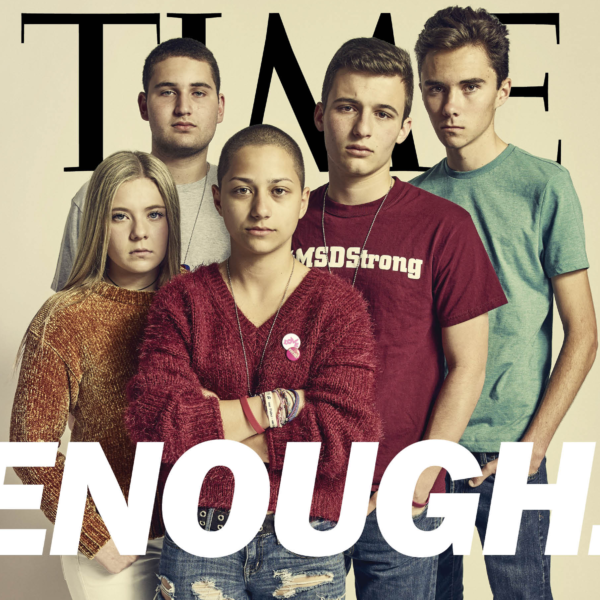 The many affected by the Parkland tragedy have embraced Love Button and our supporters, believing in the power of the button and the healing message of love. The students and community members continue to proudly wear the button to show their commitment to love. Buttons were prominently worn by Emma Gonzalez for the cover photo of Time magazine and when she delivered the keynote speech at the March for Our Lives rally in Washington, DC. Love Button remains in solidarity with the Parkland students and our supporters have attended the marches in Parkland, Washington, DC, and Los Angles distributing thousands of buttons to spread love. Actress Kate Walsh proudly wore her Love shirt at the New York City March for Our Lives, championing love. From an episode of tragedy, the message of Love is being heard.
JOIN THE MOVEMENT
Subscribe to our newsletter and receive inspirational stories delivered to your inbox that spread love, updates on our movement, and notifications on upcoming deals & events.