The Love Button Global Movement is proud to announce our collaboration with the Global Citizen initiative to honor Nelson Mandela on the 100th anniversary of his birthday on December 2nd in Johannesburg, South Africa.
Representing Love Button will be Rev. Michael Beckwith of the Agape International Spiritual Center in Los Angeles and his associate, Ms. Arnae Batson. They will be accompanied by Love Button ambassador Chris Martin of Coldplay who will be providing everyone in attendance with their own Love Button. We encourage everyone to watch coverage of this incredibly uplifting event hosted by Stephanie Rhule on MSNBC.
Let's all tune in and hold the intention that a more unified and peaceful world is possible. Let us remember the words of 13th century Persian poet, Sa'adi, as they are inscribed on the gates of the United Nations building in New York: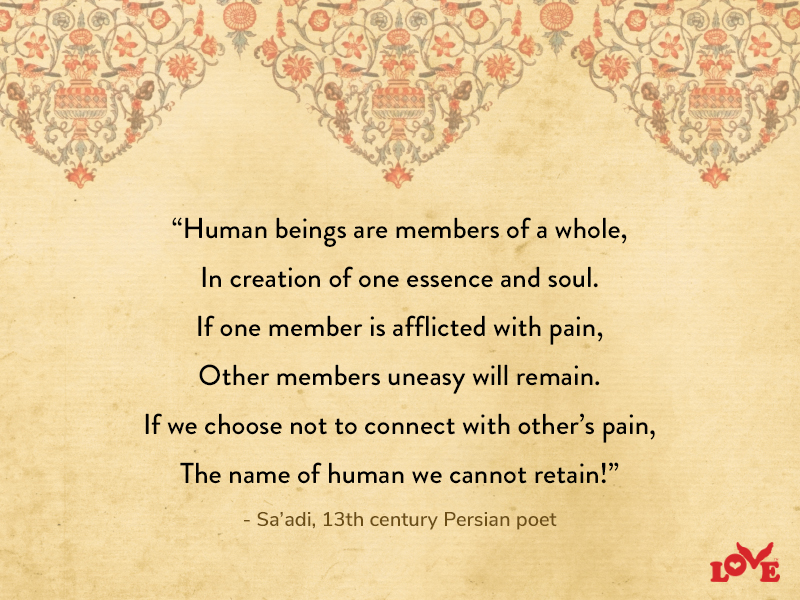 JOIN THE MOVEMENT
Subscribe to our newsletter and receive inspirational stories delivered to your inbox that spread love, updates on our movement, and notifications on upcoming deals & events.
Advertisements