Turning Love into Action: Celebrate Valentine's Day, with the Love Button Global Movement's Spread the Love Campaign.
Leading up to February 14th, Love Button is encouraging our supporters to post about your act of Love or a description of what Love means to you. This is Love Button's call to action to share your meaning of Love or your Loving act. Post it on Instagram with a video or photo stories with the #PauseandLove to share it with the Love Button community worldwide and continue this amazing ripple effect!
How do YOU put your love into action?
Love Button wants to know how you're helping to spread Love throughout the world. Post about how you are making a difference with Love as your tool of change. The Spread the Love campaign goes until Midnight of February 14th, 2018 (pst) and we look forward to seeing your posts.
POSTING RECOMMENDATIONS
Make sure you display your love button or love flag if you have one.
To share what love means to YOU, please use videos.
To share a random act of kindness in spreading love, photos and videos are both accepted.
We also welcome photos of your love buttons, love flag or love apparel in action.
PROMO CODE To thank everyone in advance and supply our supporters, we offer coupon code DAYOFLOVE18 to provide you 10% OFF your order until 11:59pm PST on the Day of Love (2/14/2018)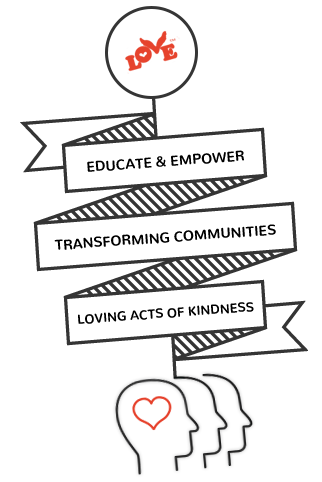 What is the Love Button Global Movement?
The Love Button symbolizes the power of love to ignite a global conversation in healing our world.
JOIN THE MOVEMENT
Subscribe to our newsletter and receive inspirational stories delivered to your inbox that spread love, updates on our movement, and notifications on upcoming deals & events.