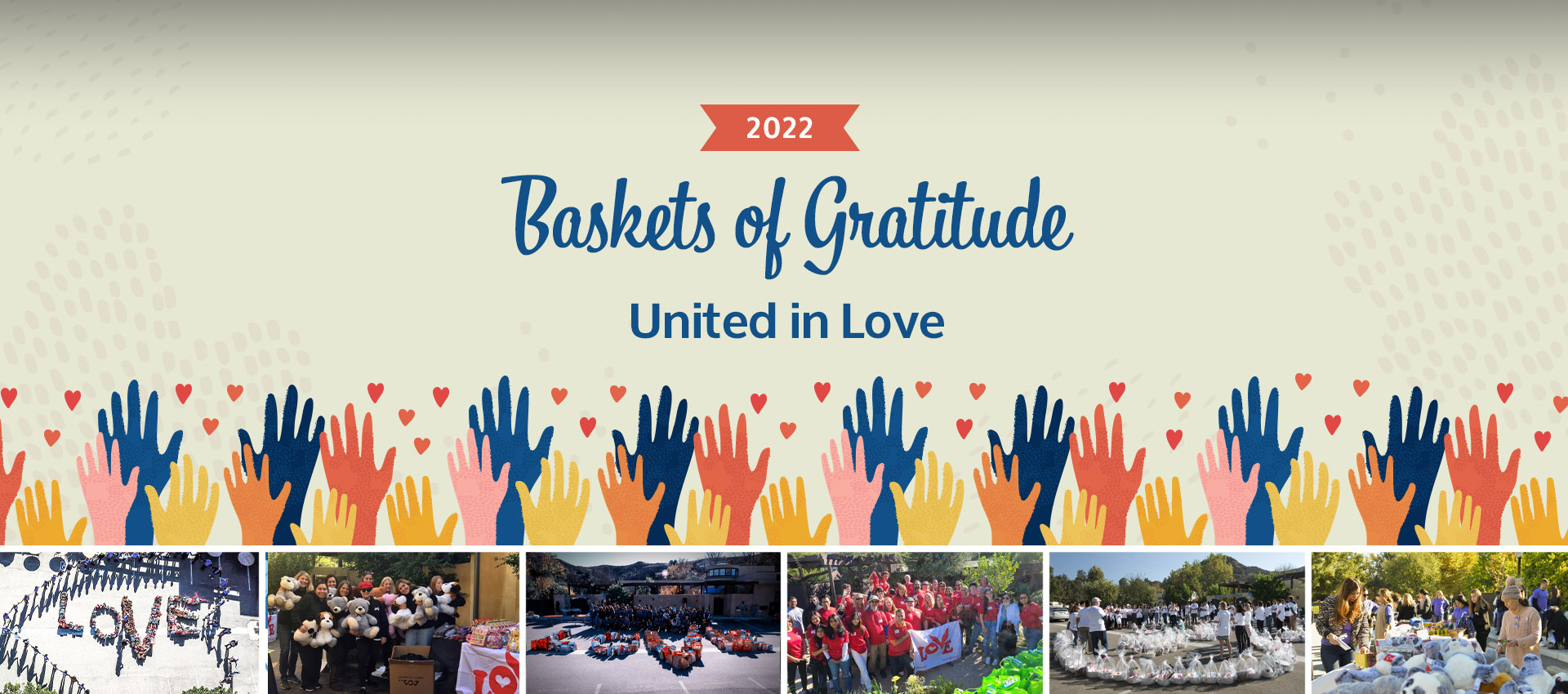 Join Us in Bringing it All Together and Giving Back to Those In Need on December 11th Across Southern California
"Human beings are members of a whole,
in creation of one essence and soul.
If one member is afflicted with pain,
other members uneasy will remain.
If you have no sympathy for human pain,
the name of human you cannot retain."
– Saadi Shirazi, Persian Poet
This year, with the rising inflation hitting families in need hard and increasing the number of homeless people in California, we hope to buy, donate, package, or distribute items to pack over 600 bags for the homeless, lower income, or children in transition homes. As we bless each item, we pray that it will be received in Love, well-being, and abundance.
This year's event is appropriately themed "United in LOVE".
Whether it's donating money or items, assembling the baskets or helping distribute them, giving inspires and uplifts everyone involved.
There are 6 ways you can help us to spread love and be part of helping our human family during this holiday season. Please consider one or more to help brighten the holidays and warm the nights of those in need.


Baskets of Gratitude Amazon Wish List
Go to Love Button's Amazon registry and purchase the items of your choice. They will be shipped to our office and included in the Gratitude Baskets. Please place your order by Wednesday, December 7th.

Help Pack or Distribute Baskets
Volunteer your time to pack and/or distribute Gratitude Baskets. Packing happens in a large community event with distribution occurring over the following two weeks. Please join the Love Button Global Movement for Assembly Day 2022 on Sunday, December 11, 2022  in Agoura Hills, CA. Due to limited number of volunteers required for our event, we strongly recommend to register ASAP. For more information call (818) 539-8811 or email operations@lovebutton.org

Drop Off Donations
We're seeking new and unused blankets, scarves, gloves, hats, socks, sweatshirts (all children and adult sizes), travel-size toiletries like soap, shampoo, toothpaste, deodorant, toothbrushes, combs, and hairbrushes, small bottles laundry supplies, very light-weight blankets and towels, coloring books, books for children of different ages, crayons, school supplies, toys, coats, diapers and wipes for children under 18th months, and tampons and pads. Drop off your unwrapped items by Friday, December 9th at 4pm. Our drop off bin is located at 28328 Agoura Rd, Suite 101, Agoura Hills, CA 91301 and can be accessed Monday through Friday between 10 am and 4 pm. For additional questions contact us.

Get a Corporate Sponsor
A corporate sponsor can donate money AND/OR large number of items from backpacks, books, toys, art supplies, warm clothing items, etc. Contact us at operations@lovebutton.org if you can get one or for more details.

Host a Public Drop-Off Location or Collection Event
If you're interested in hosting your own Baskets of Gratitude drop-off or collection event. Contact us at operations@lovebutton.org.
Organizations We've Partnered With
To assist with distribution, we've partnered with several organizations to expand our service area for an even greater impact.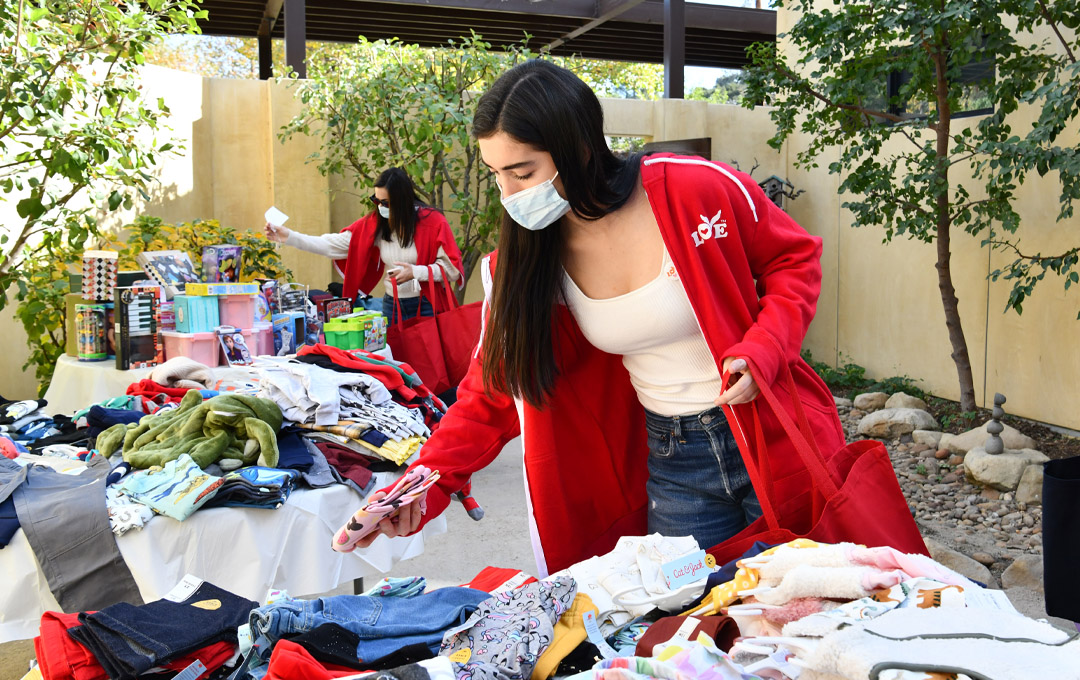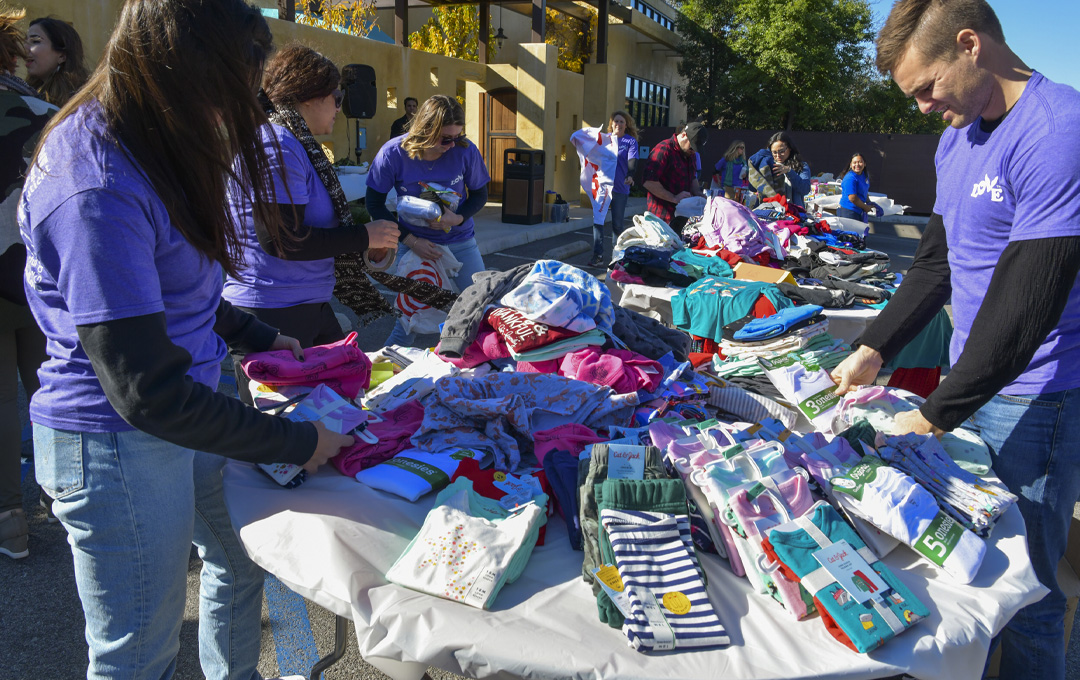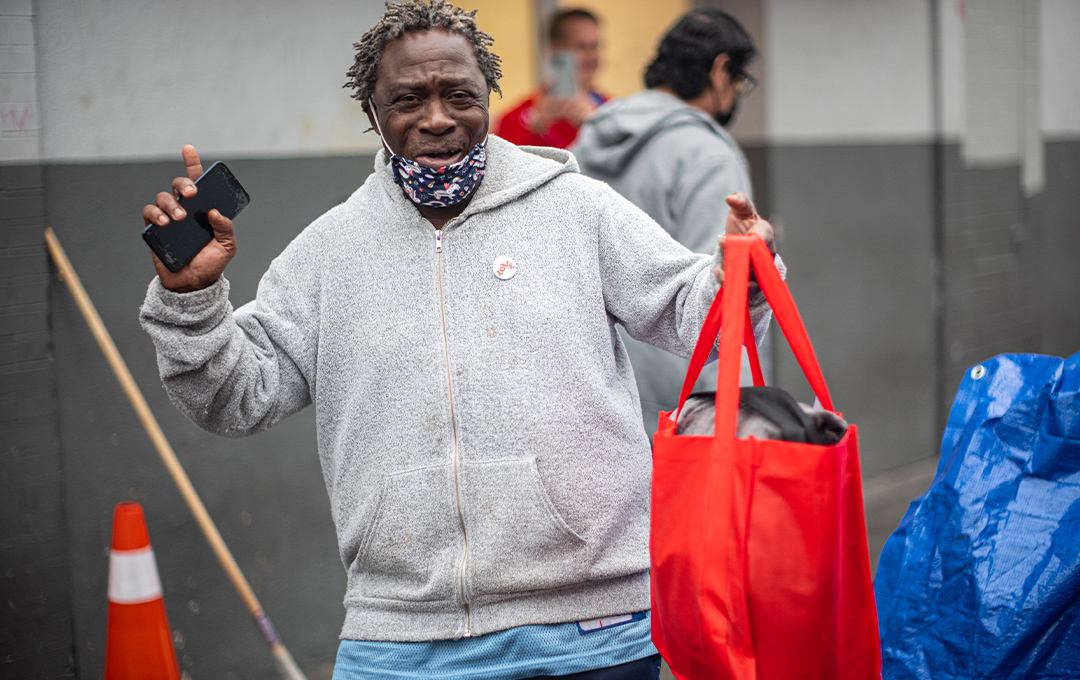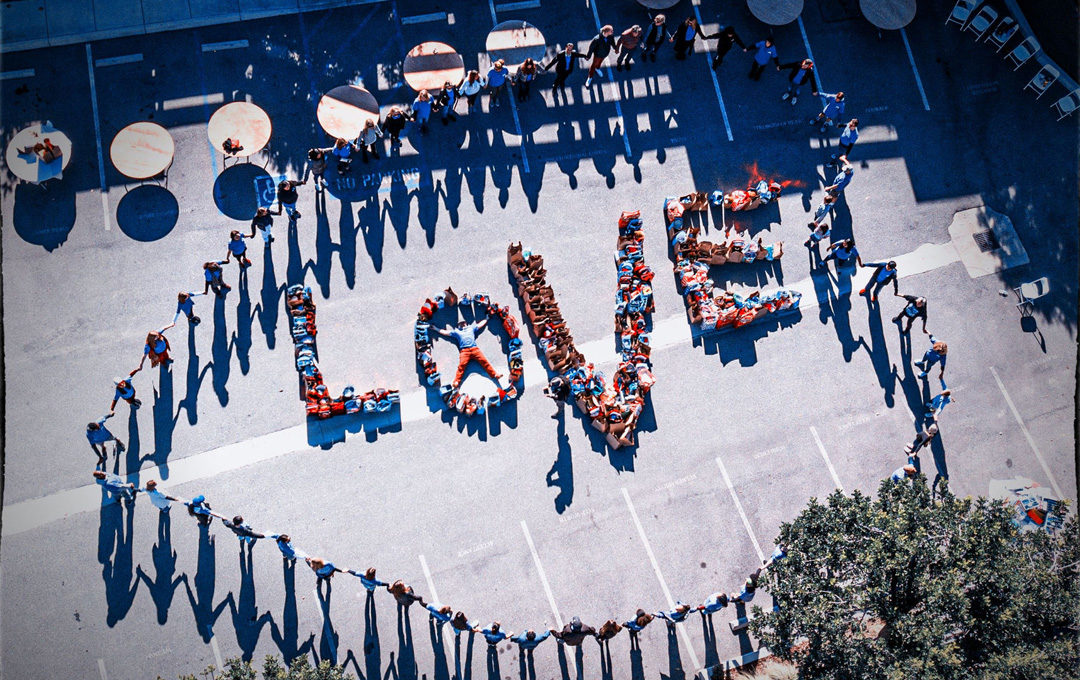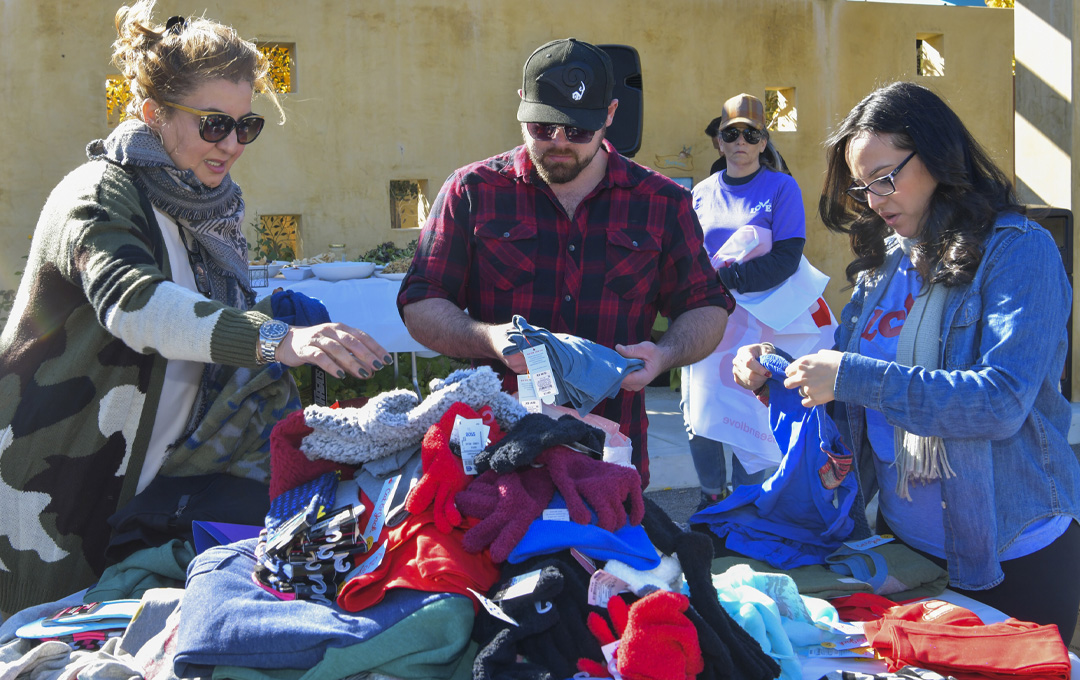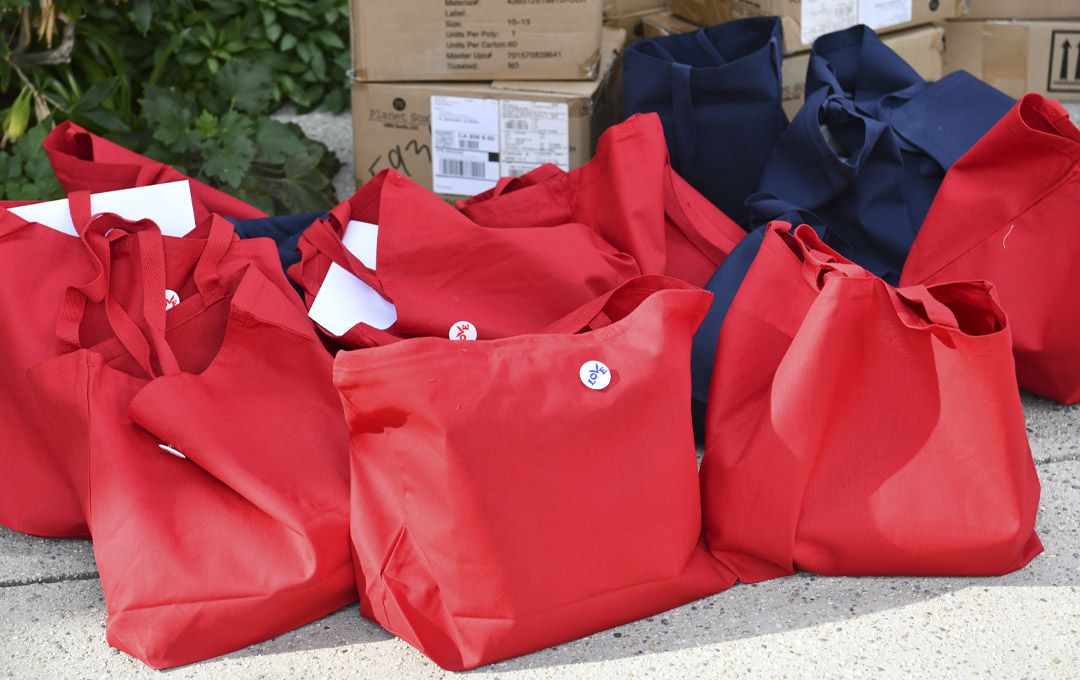 JOIN THE MOVEMENT
Subscribe to our newsletter and receive inspirational stories delivered to your inbox that spread love, updates on our movement, and notifications on upcoming deals & events.