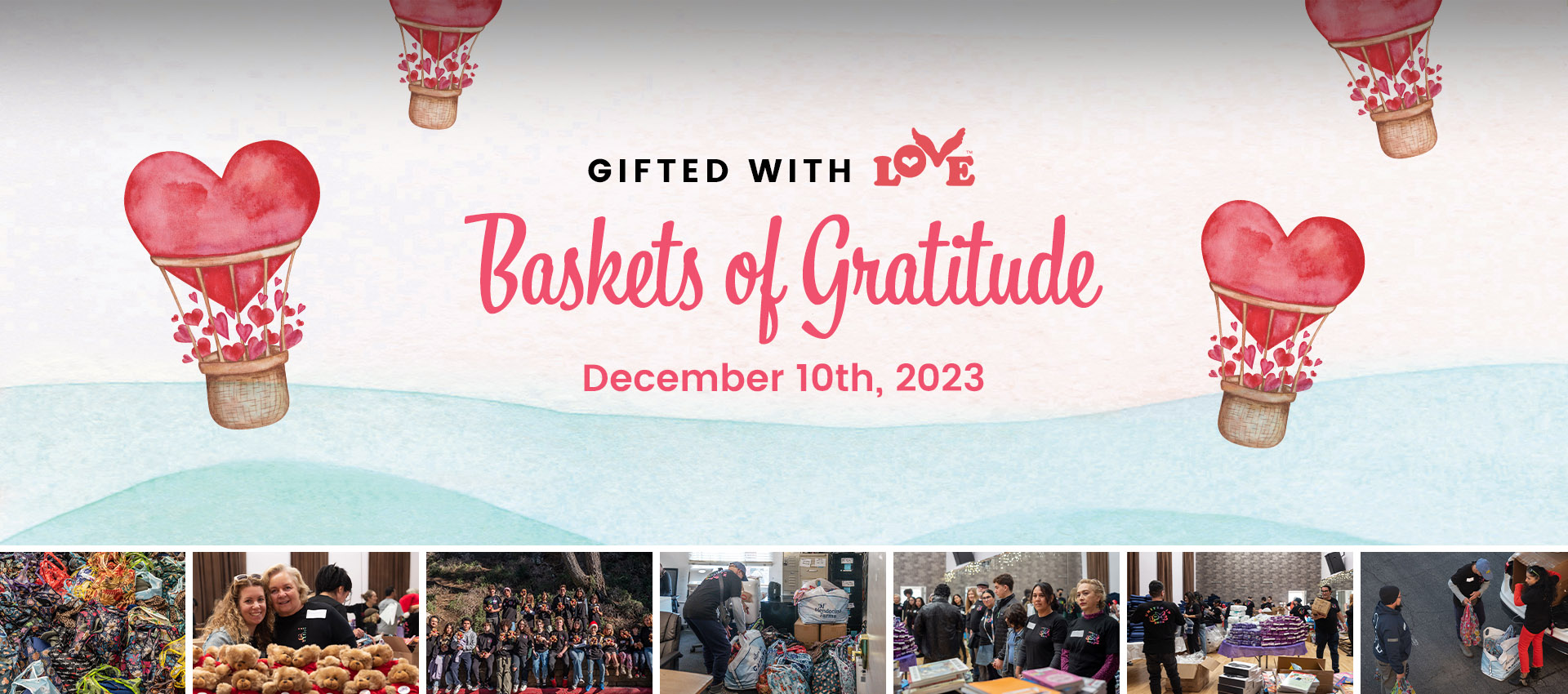 Join Us on December 10th in Giving Back to Those In Need Across Southern California With Baskets Gifted With Love
The entire planet is yearning for love, unity, and harmony at this moment. Let's unite to elevate the collective spirit with love and, in the process, raise funds for our Baskets of Gratitude event!
Every year, Love Button comes together to do our annual Baskets of Gratitude event to purchase, donate, package, and distribute items to those in need. Last year, we filled over 1,500 bags for individuals, families with lower income, and children in transition homes. With every item we handle, we offer a heartfelt blessing, praying that each one may be received with love, well-being, and abundance.
In recent years, we've faced the trials of a relentless pandemic, witnessed families uprooted by natural disasters, and grappled with the shadows of war and other catastrophes. In these moments of hardship, our resilience is fueled by love and the spirit of giving.
Join us in a heartfelt mission on December 10th to place love and compassion above all else, demonstrating to hardworking families that even during their most challenging hours, kindness and generosity prevail. Please, stand with us in prioritizing love and charitable actions, showing that in the darkest hours, the light of humanity shines brightest.
You can contribute funds or items, assemble these baskets, or join in on the distribution efforts. Items that we are looking for are essential products like new clothing, warm blankets, personal care products, toys, school supplies, and even books.
This year, our theme is "Gifted With Love" to reflect the essence of our collective efforts to spread love and kindness to those in need during the holidays.
Whether you donate, contribute, or volunteer, the act of giving serves as a powerful source of inspiration and upliftment for all involved. Being of service to others is a profound way to share, so please come join us in any way you can!
6 Easy Ways You Can Help Our Baskets of Gratitude Campaign
Please consider one or more to help brighten the holidays and warm the nights of those in need.

Make an Online Donation
Please visit lovebutton.org/gratitude2023 to donate. Your gift will be used to purchase items to fill the Gratitude Baskets and is tax deductible.

Baskets of Gratitude Amazon Wish List
Go to Love Button's Amazon registry and purchase the items of your choice. They will be shipped to our office and included in the Gratitude Baskets. Please place your order by Wednesday, December 7th.

Help Pack or Distribute Baskets
Volunteer your time to pack and/or distribute Gratitude Baskets. Packing happens in a large community event with distribution occurring over the following week. The dates this year are December 9th, December 10th, and the week after the 10th. For more information, call (818) 539-8811 or email operations@lovebutton.org

Get a Corporate Sponsor
A corporate sponsor can donate money AND/OR large number of items from backpacks, books, toys, art supplies, warm clothing items, etc. Contact us at operations@lovebutton.org

Host a Public Drop-Off Location or Collection Event
If you're interested in hosting your own Baskets of Gratitude drop-off or collection event. Contact us at operations@lovebutton.org.

Drop Off Donations
We're seeking new and unused blankets, scarves, gloves, hats, socks, sweatshirts (all children and adult sizes), travel-size toiletries like soap, shampoo, toothpaste, deodorant, toothbrushes, combs, and hairbrushes, small bottles laundry supplies, very light-weight blankets and towels, coloring books, books for children of different ages, crayons, school supplies, toys, coats, diapers and wipes for children under 18th months, and tampons and pads. Please call (818) 539-8811 or email operations@lovebutton.org to arrange a drop off location and time.
No matter how you choose to give, we are deeply grateful for your support of Baskets of Gratitude. Please share this information with family and friends.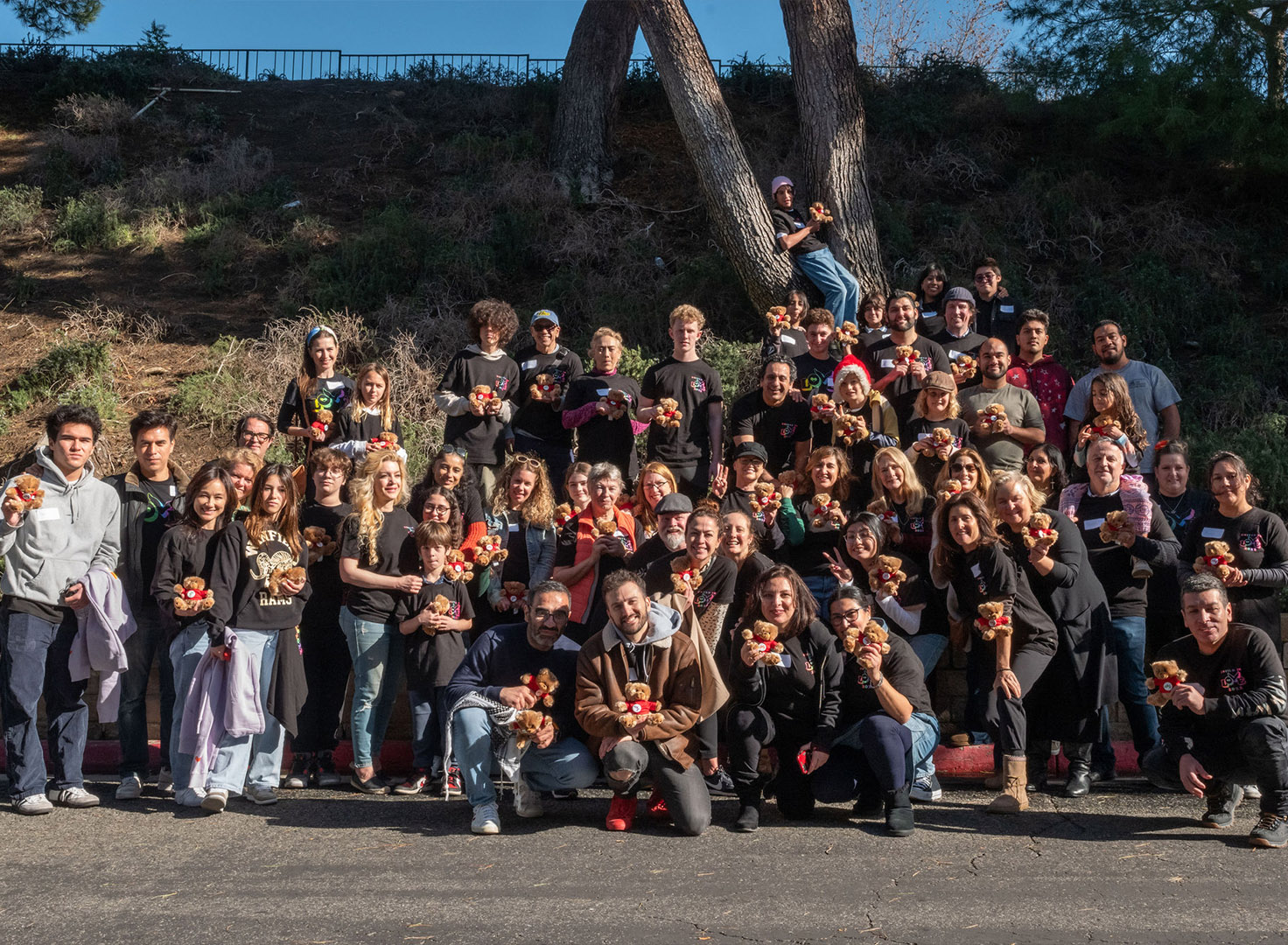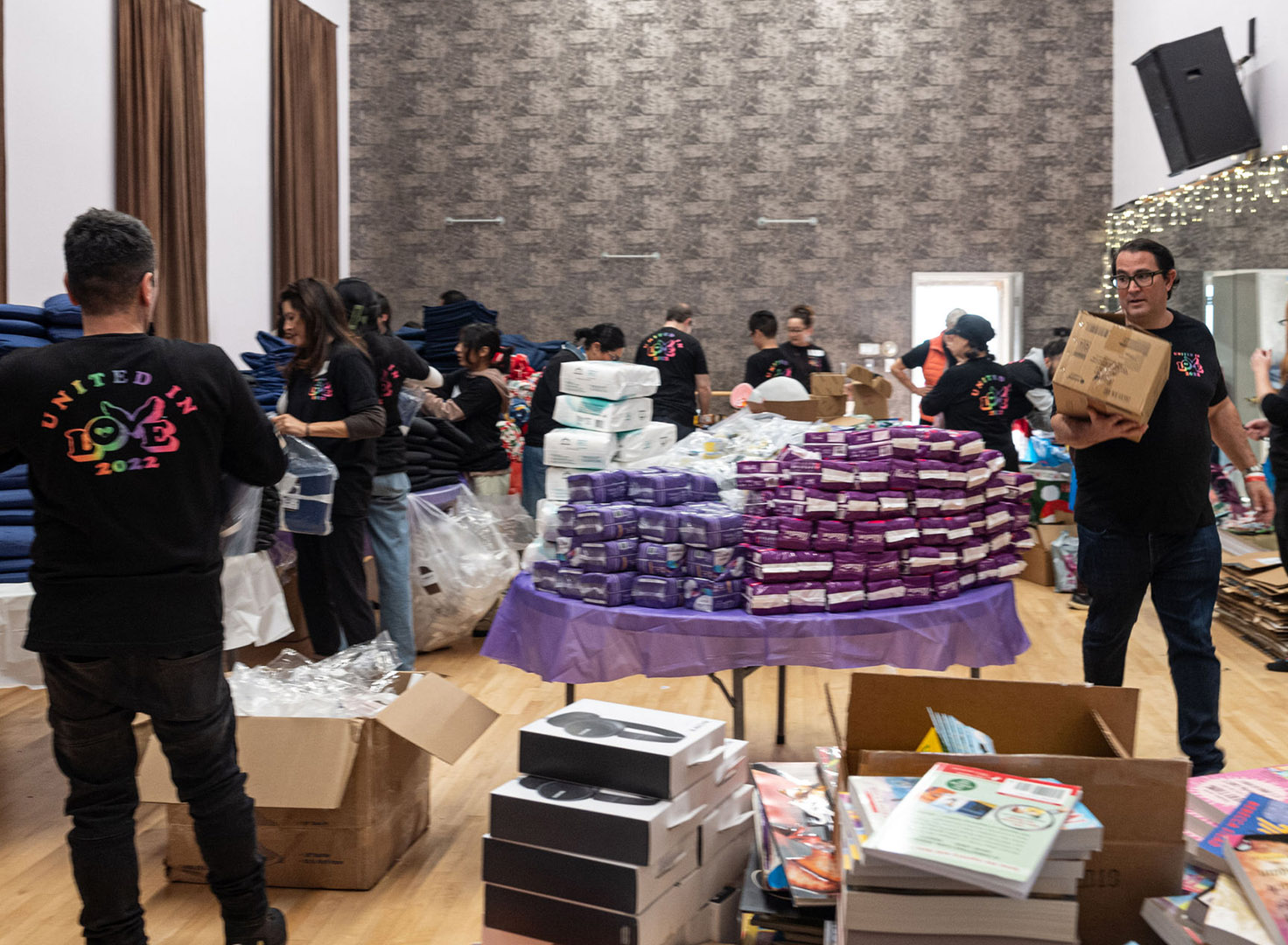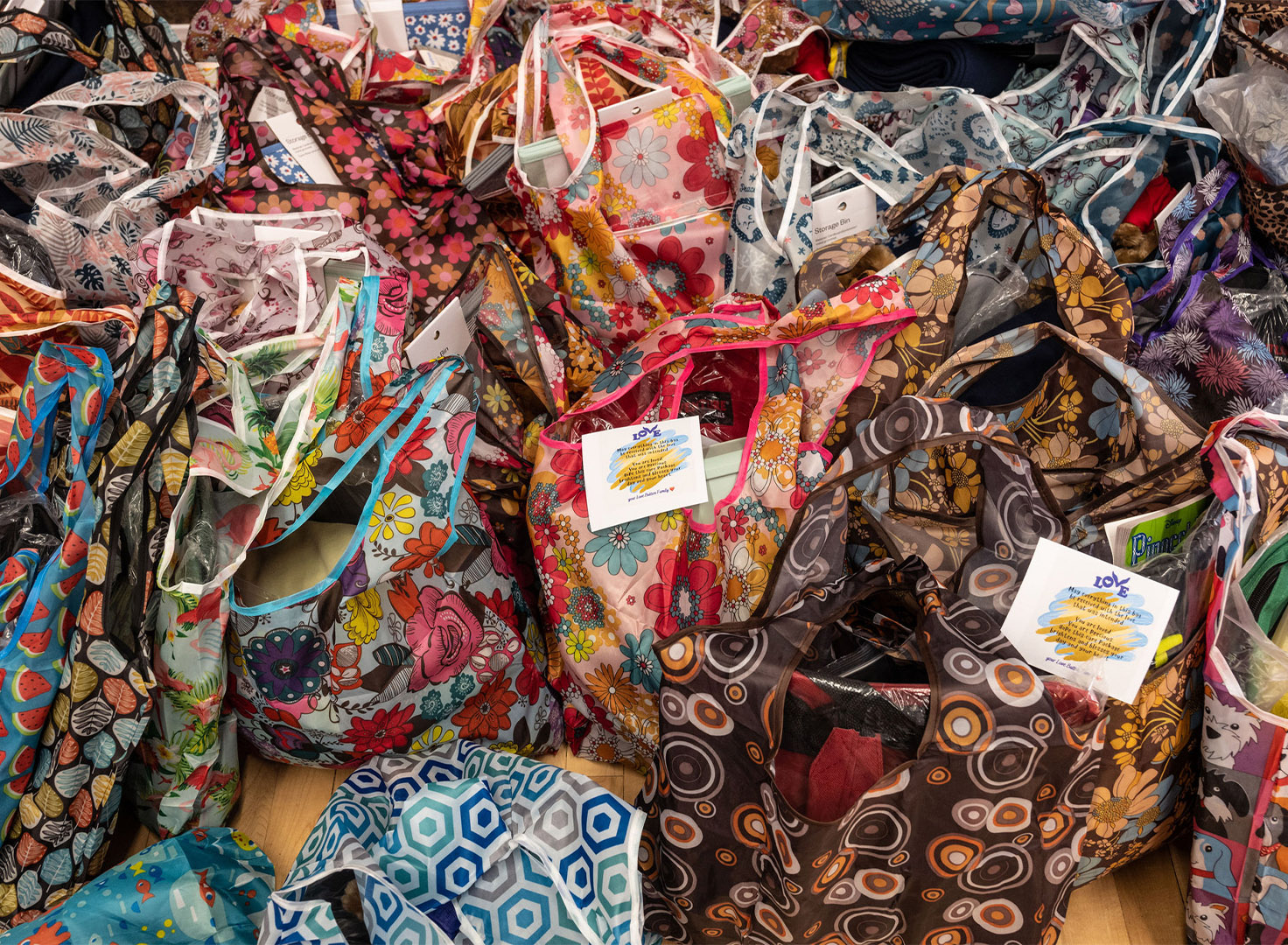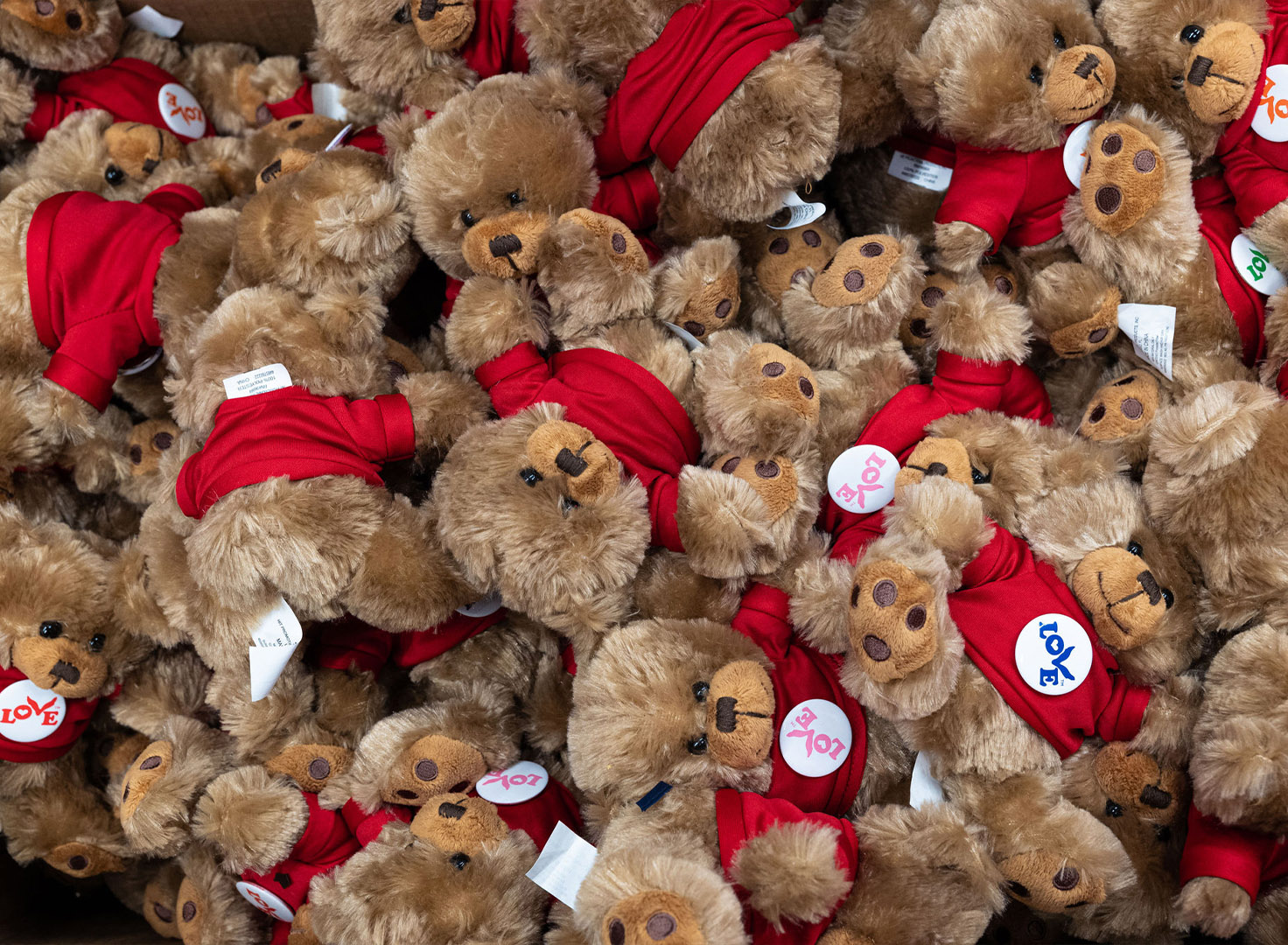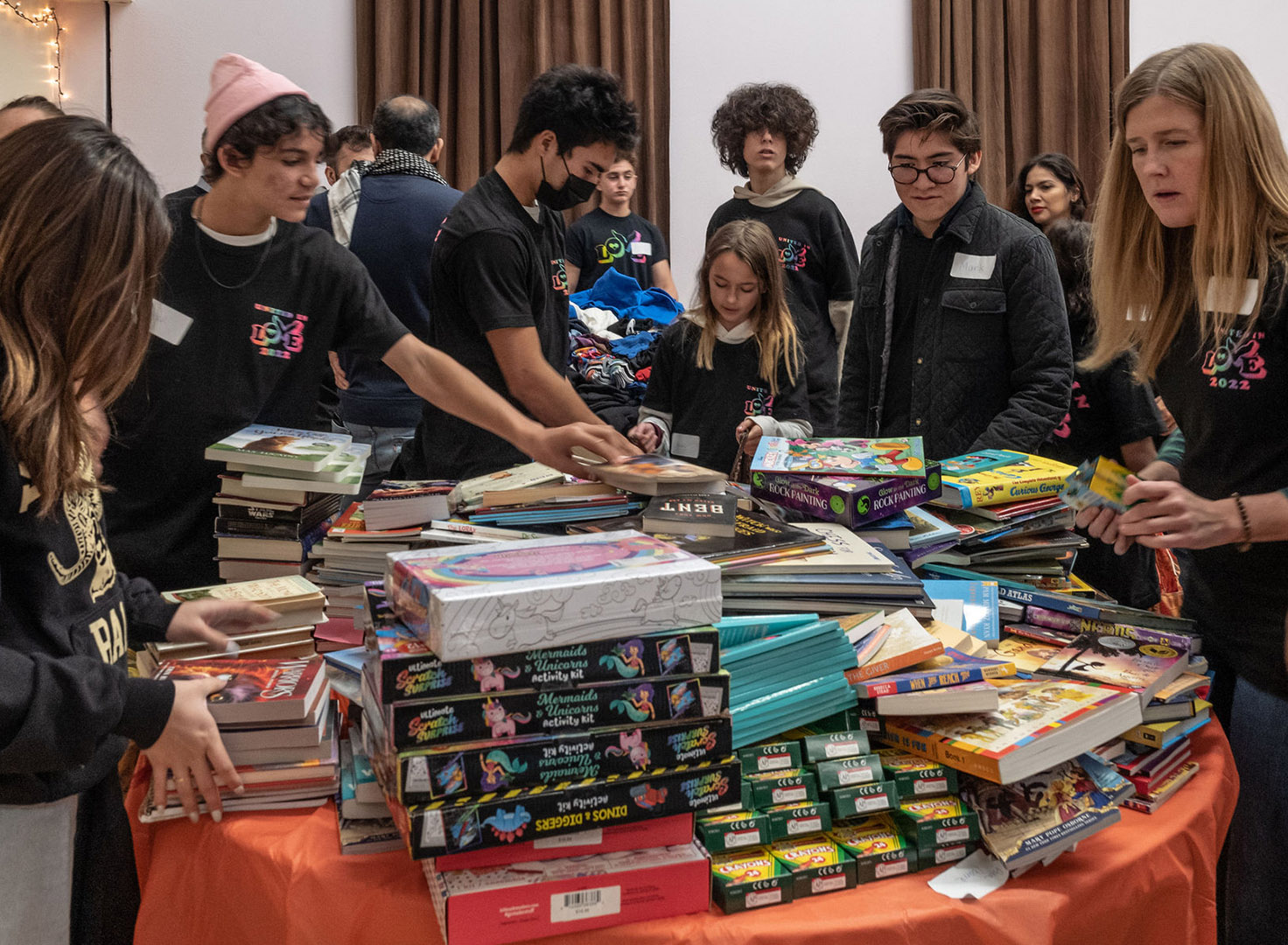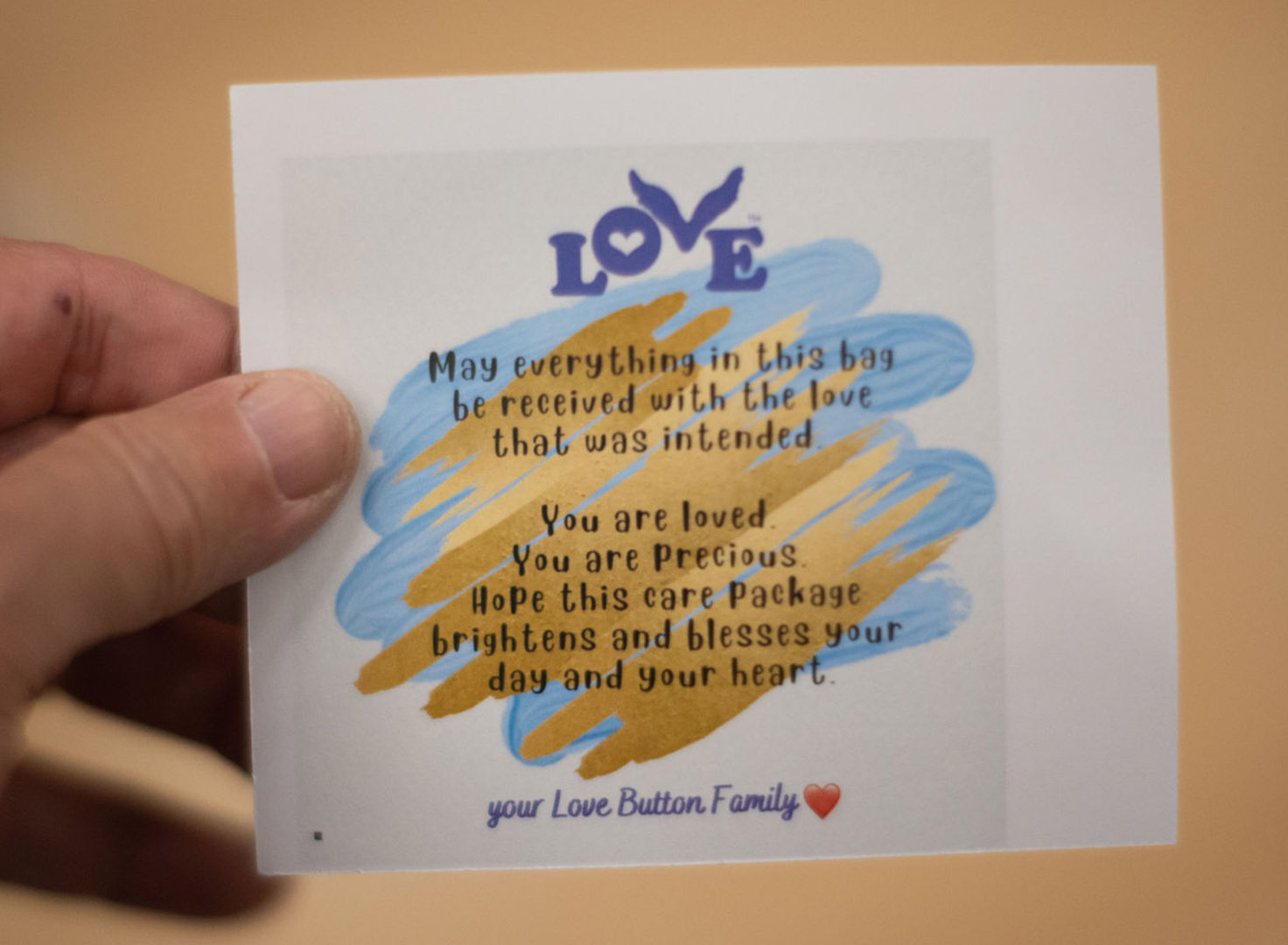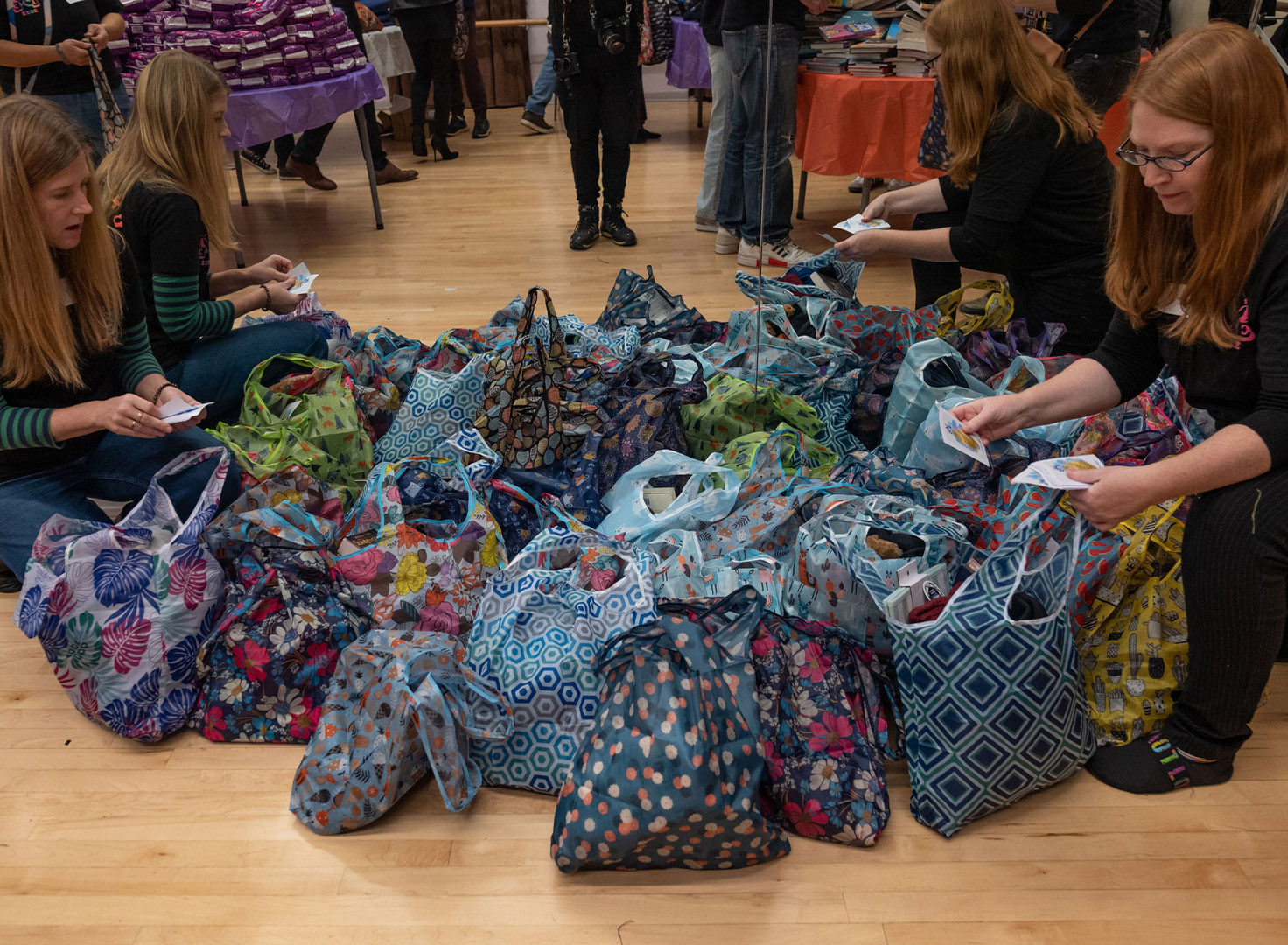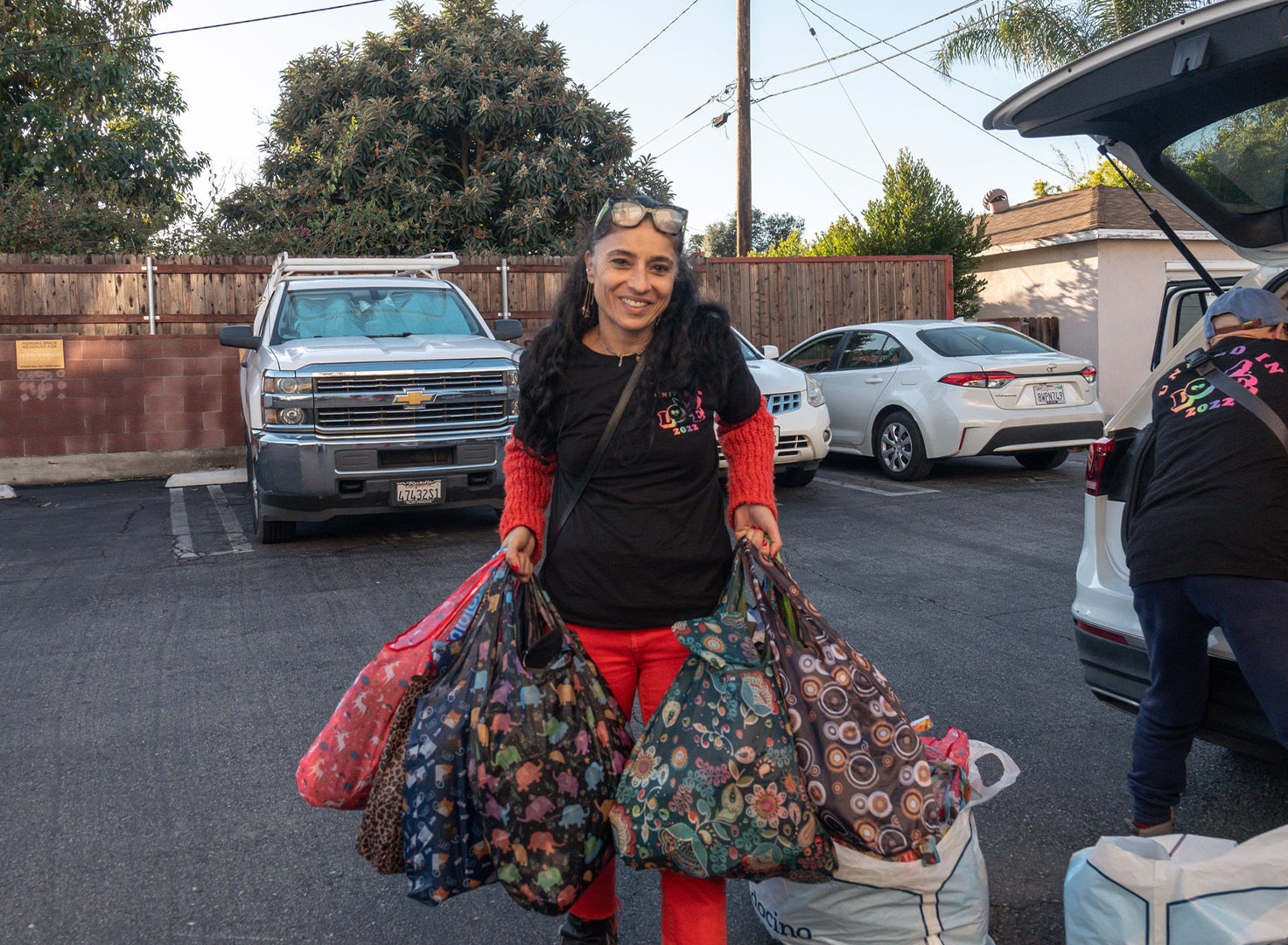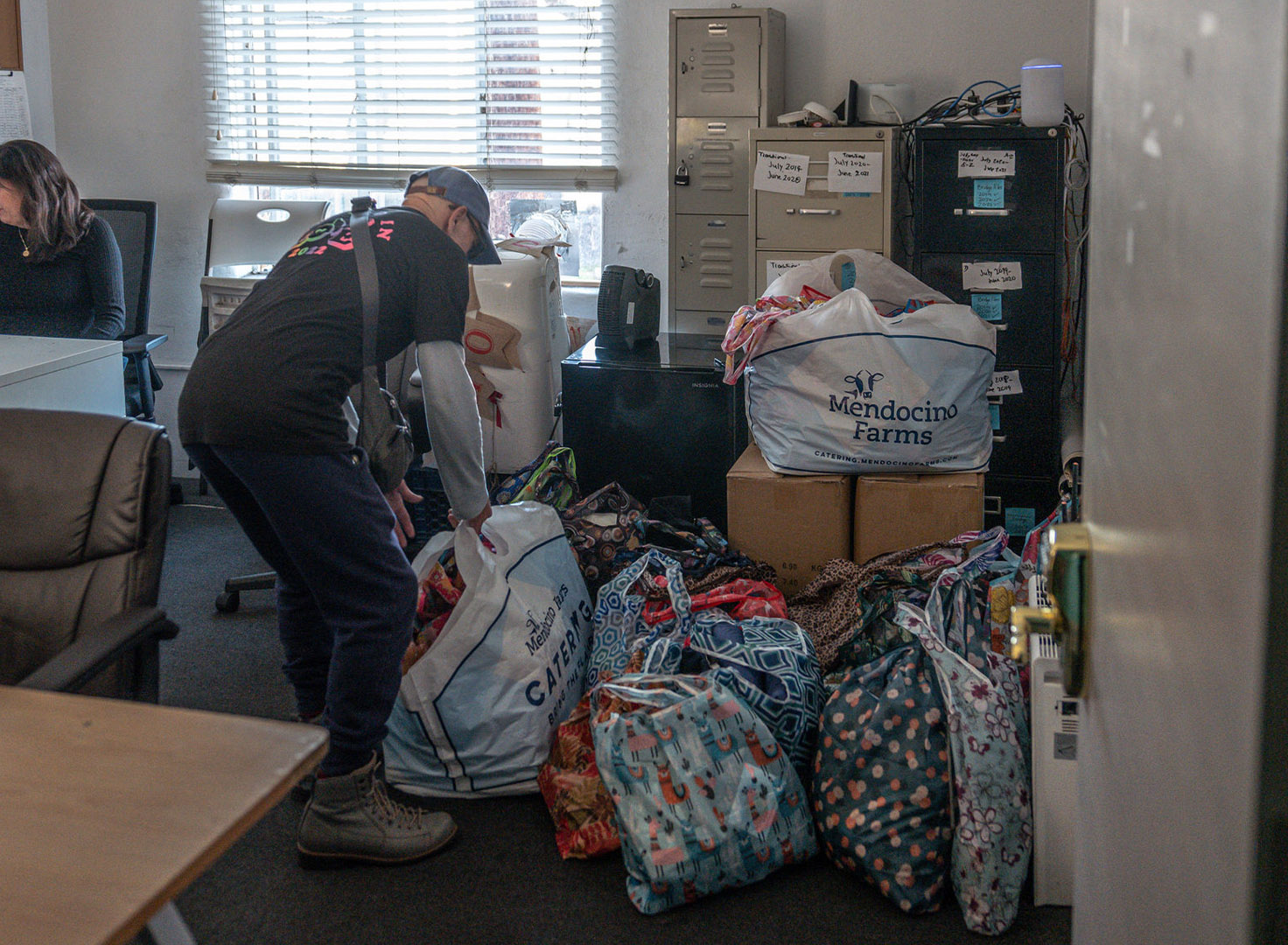 JOIN THE MOVEMENT
Subscribe to our newsletter and receive inspirational stories delivered to your inbox that spread love, updates on our movement, and notifications on upcoming deals & events.