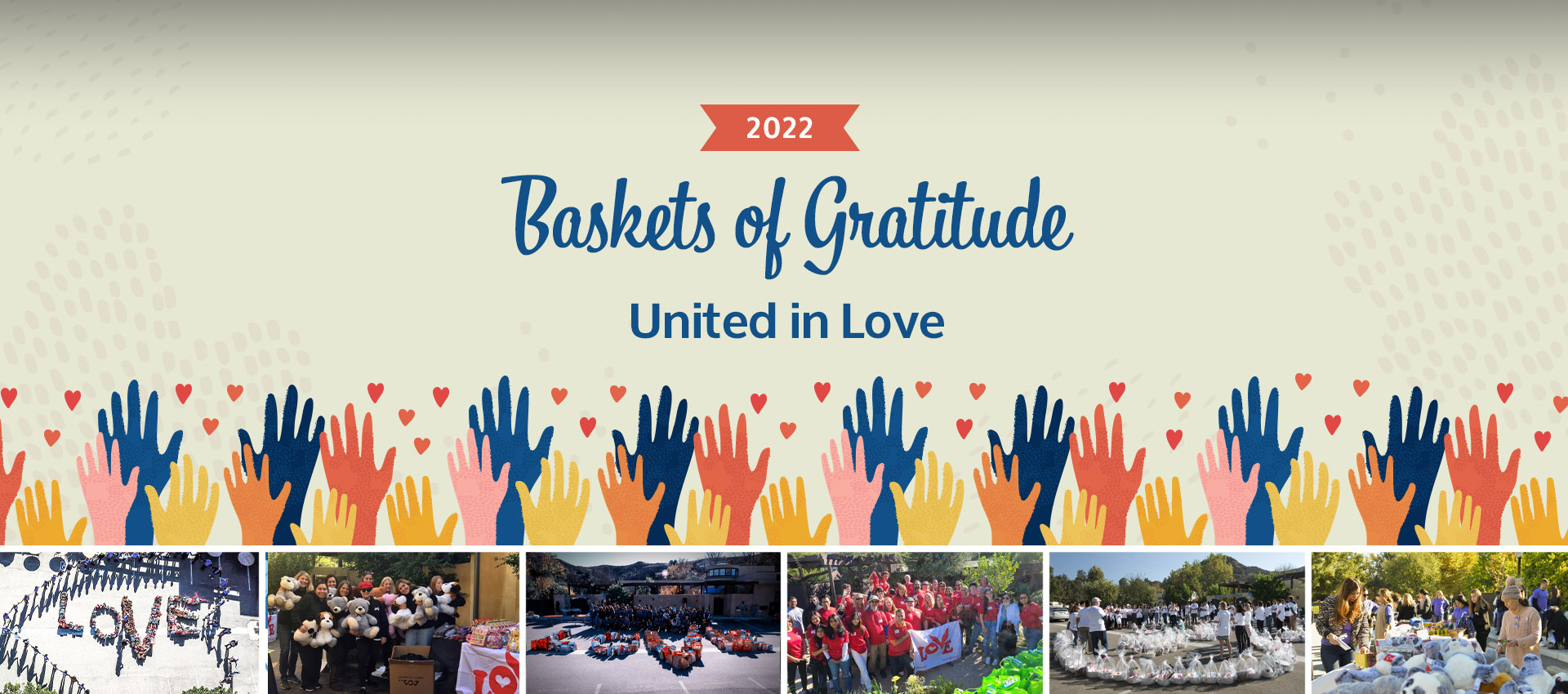 UPDATE: 6th Annual Baskets of Gratitude Event a Success!
We would like to share our huge appreciation for all of you joining us at the 6th annual Baskets of Gratitude, United in Love event.
As you know every year we strive to make a difference in our community and spread love to our human family. With the help of financial contributions from our generous donors, we joyfully assembled over 1000 bags for those in need.
We are grateful to partner with a number of outstanding organizations:
Their mission is to disrupt the cycle of homelessness in Southern California by providing a comprehensive safety net of client-centered services for the most vulnerable individuals, families, and children.
Feed the Streets is a community-based mutual aid organization that collects donated food, hygiene products, clothing, and educational items for hand to hand distribution. Watch a video of our bags being handed out HERE.
House of Ruth offers a safe and secure haven for homeless families, many of whom are homeless due to domestic violence.
To everyone who received a bag, their need for love, kindness, light, and appreciation is greater than you could ever imagine, and we thank you again for letting us spread the love.
Thanks also to those who brought delicious food and refreshments for our event, and those who captured the moments with pictures.
We have received overwhelming positive feedbacks regarding the bags, toys, books and clothing. Here is just the sample of affects of your love and efforts from Feed the Streets of LA: "I wanted to let you know all the bags that were donated have been handed out. They were incredible and made a tremendous impact."
We truly appreciate you and hope this year's event was as fun and fulfilling for you as it was for us.
Please continue to be of service. Your generosity and care will be felt throughout so many communities in need. We are together in this mission to cultivate and elevate love and kindness wherever we go.
Thank you for all the blessings we have and will receive on a daily basis. All of this is only possible because of the support of our global love button family.
Happy holidays from all of us at the Love Button Global Movement. We love you all!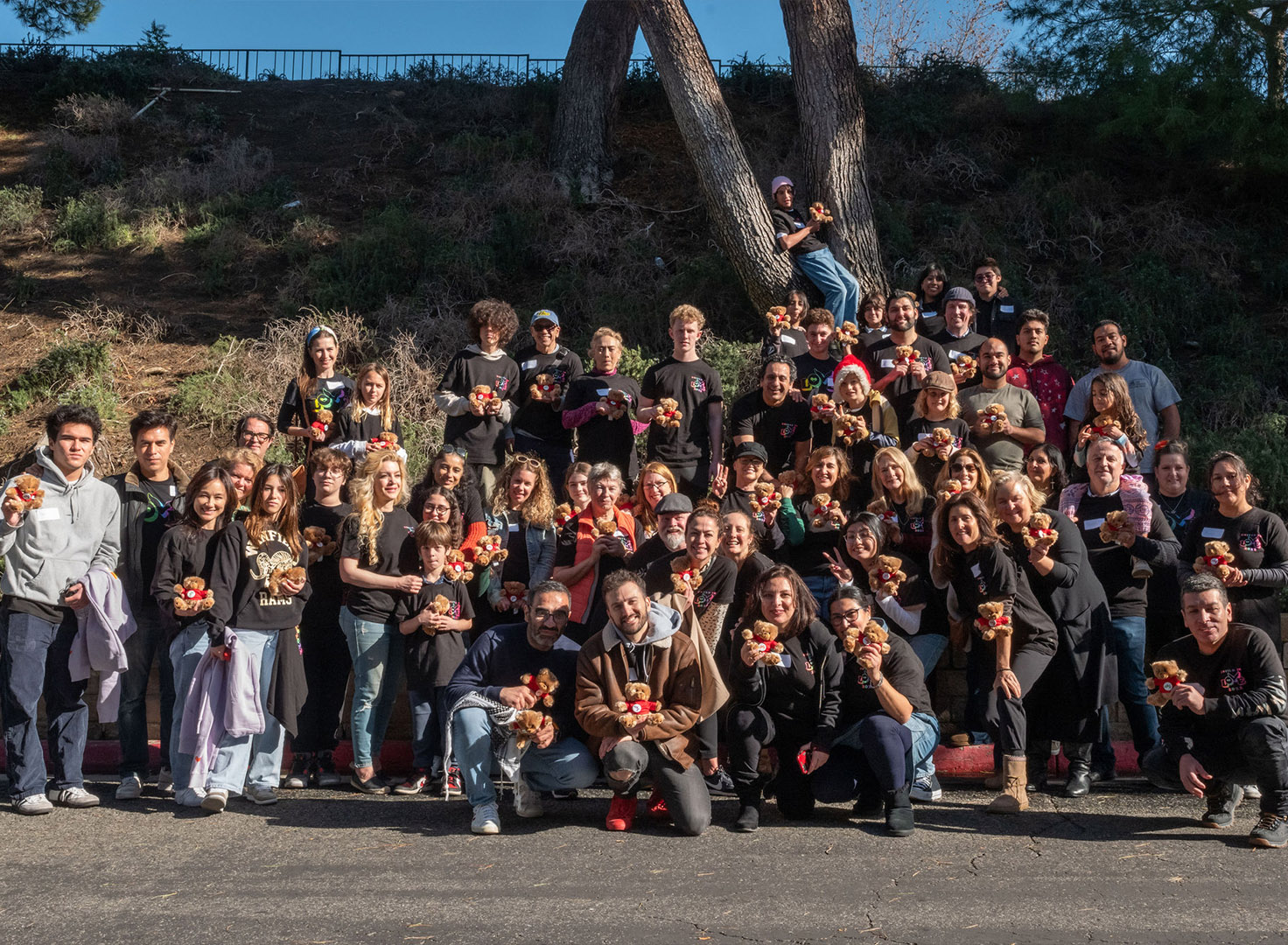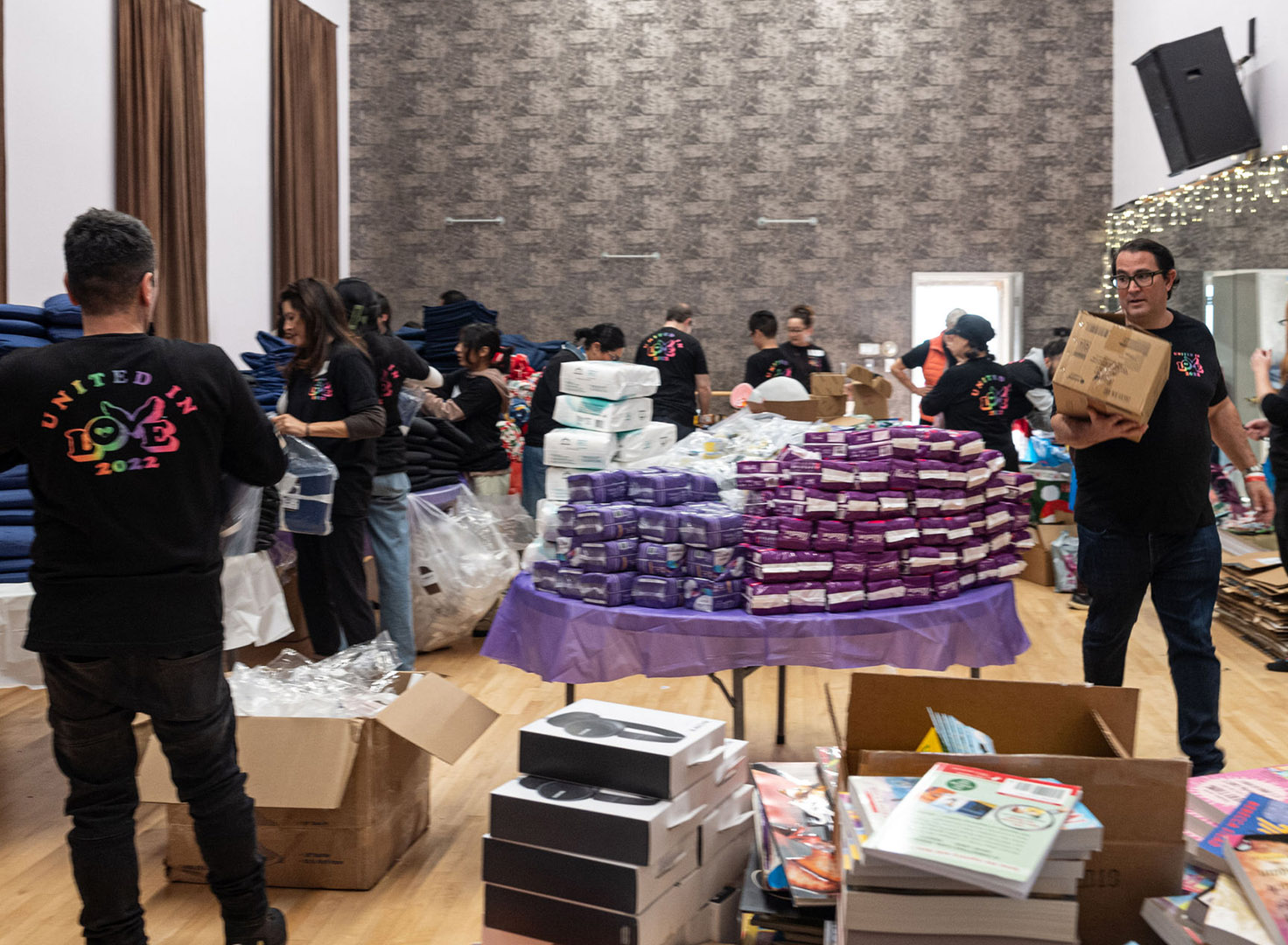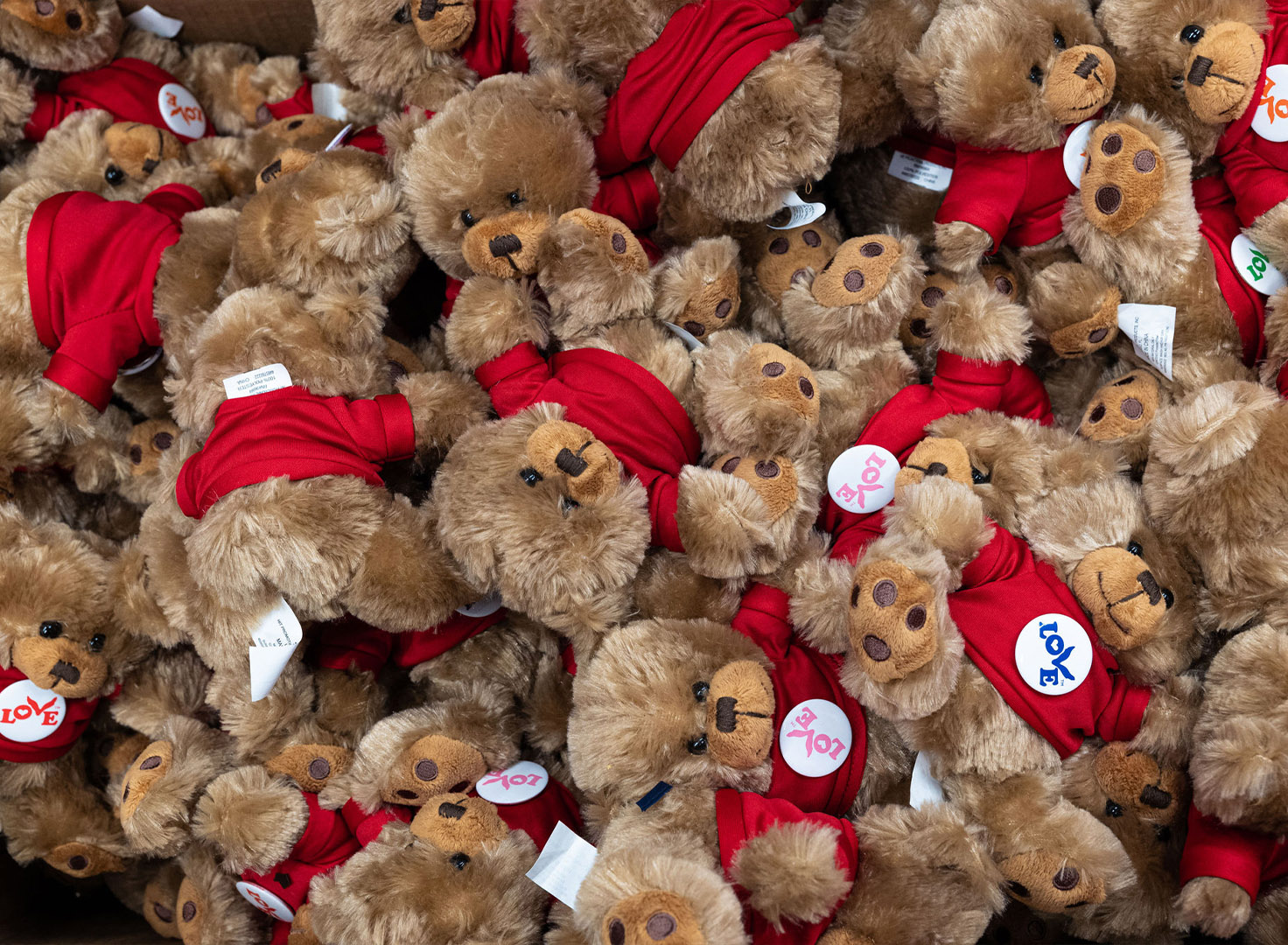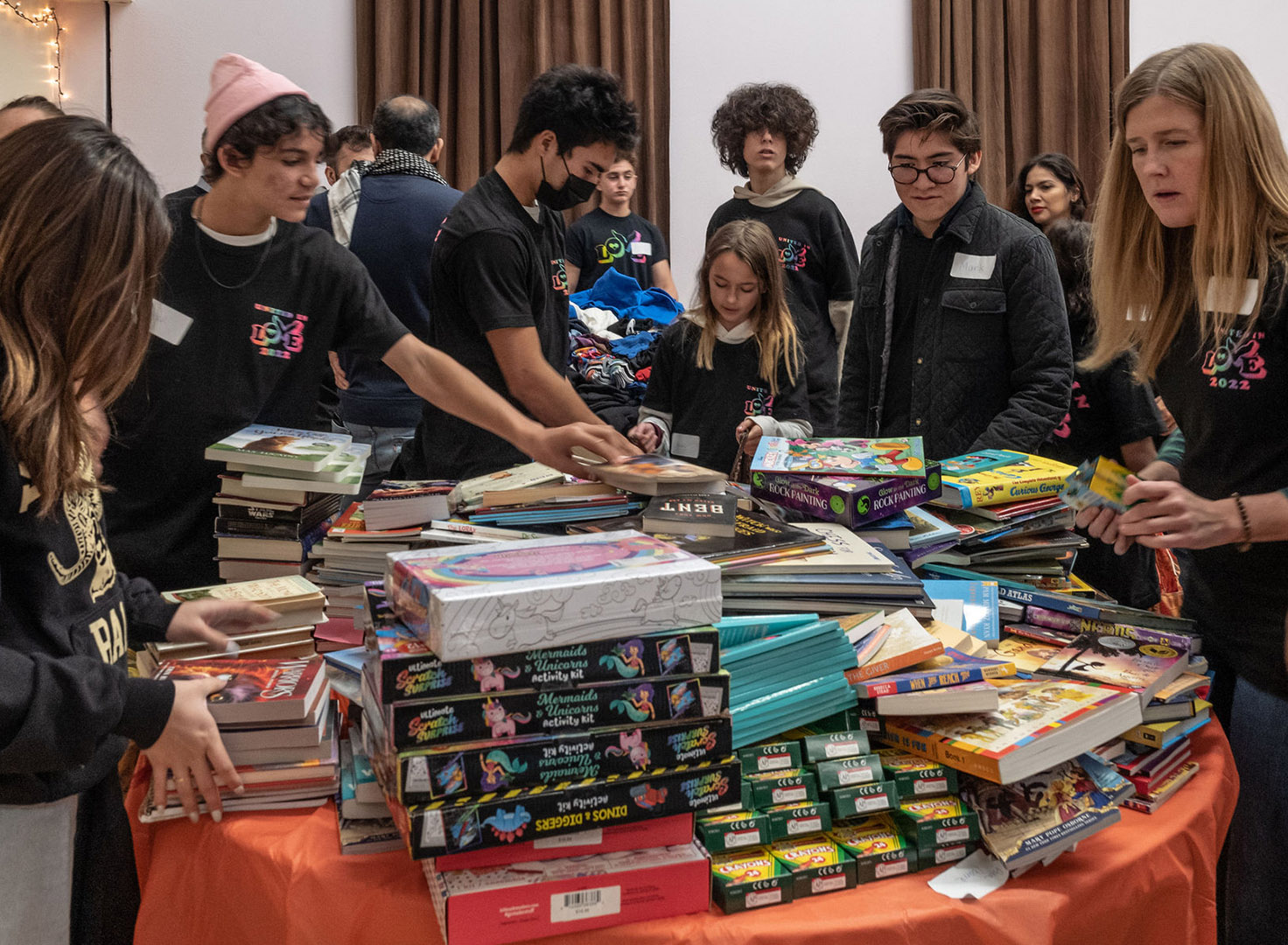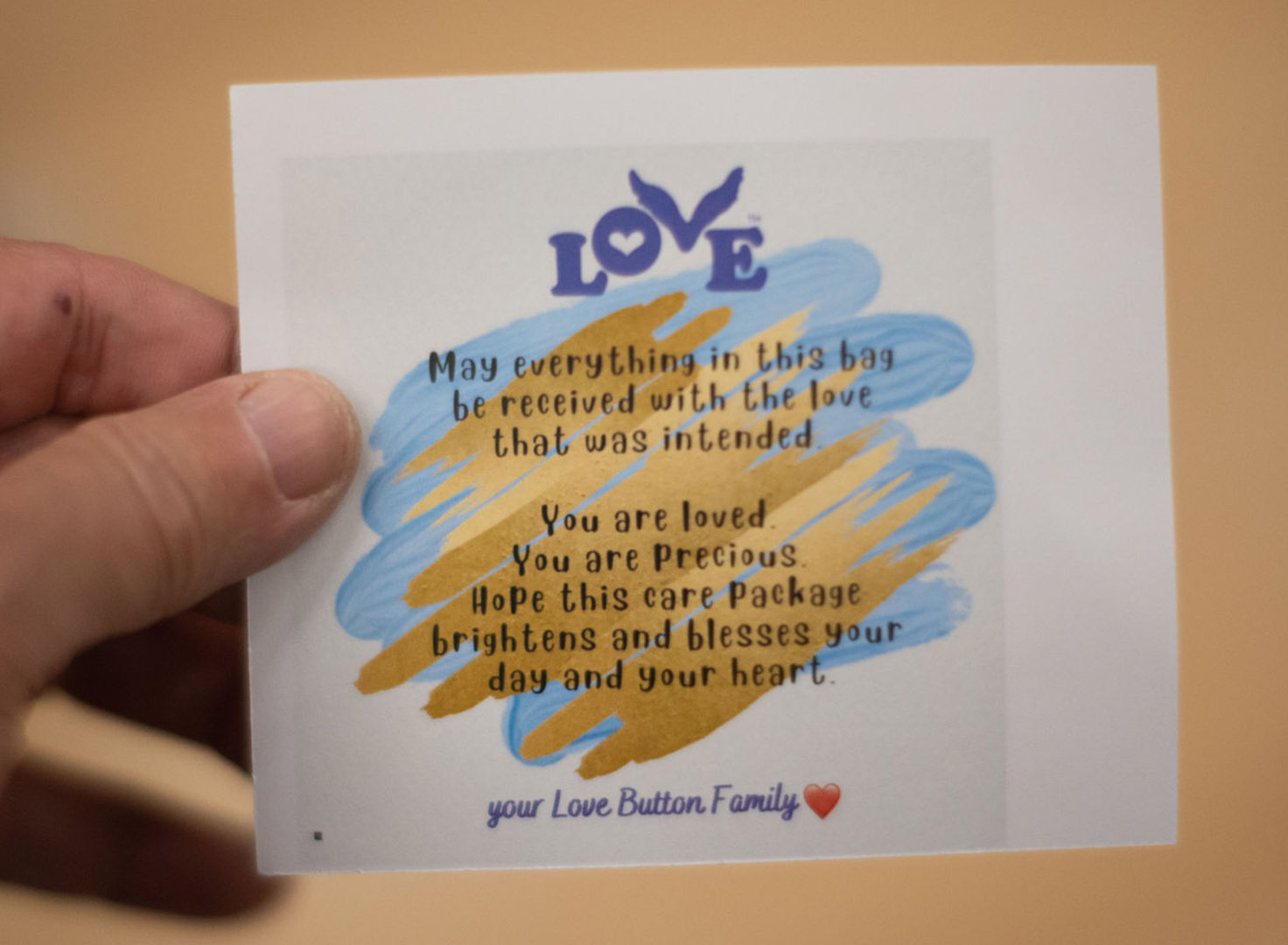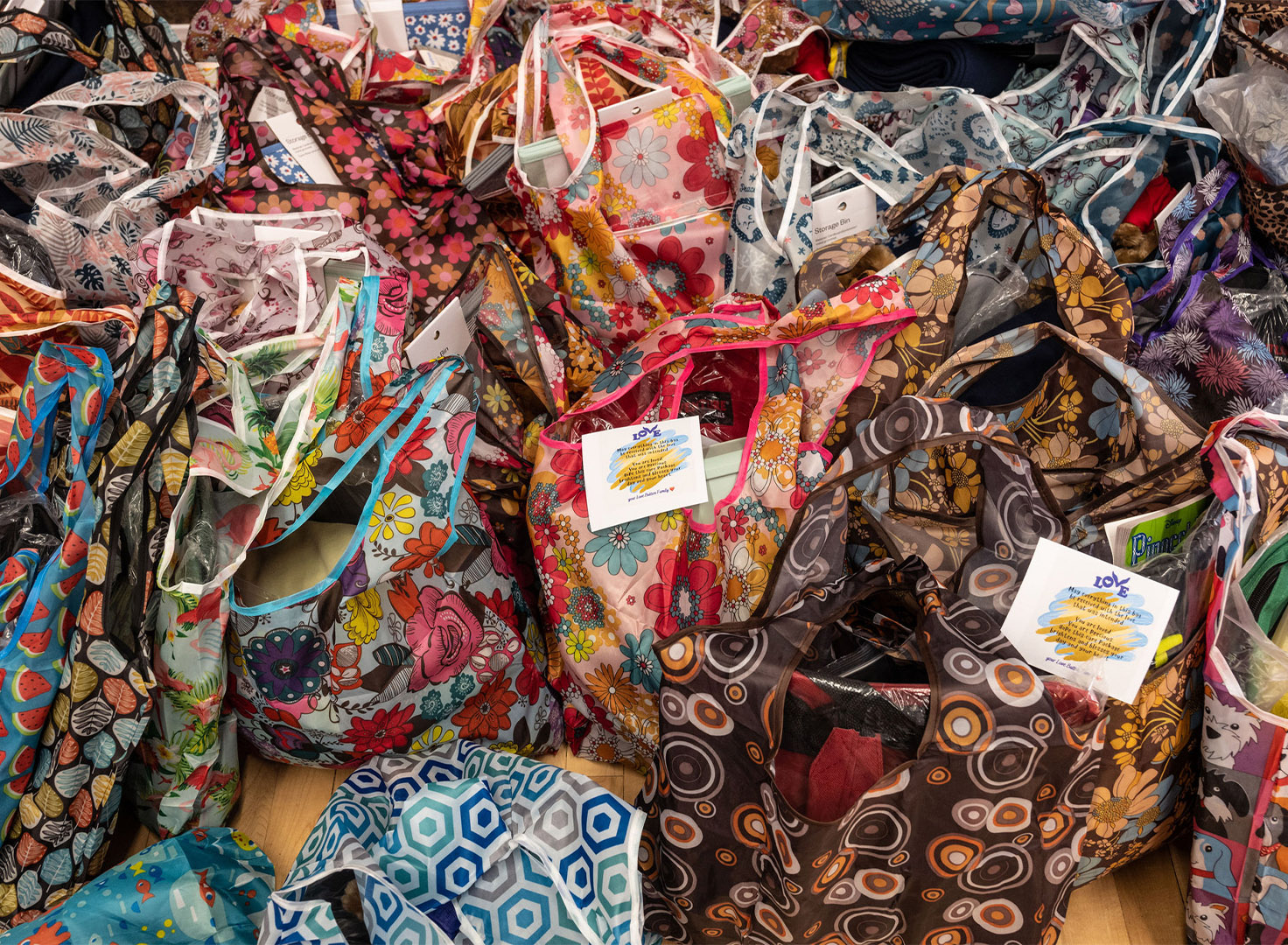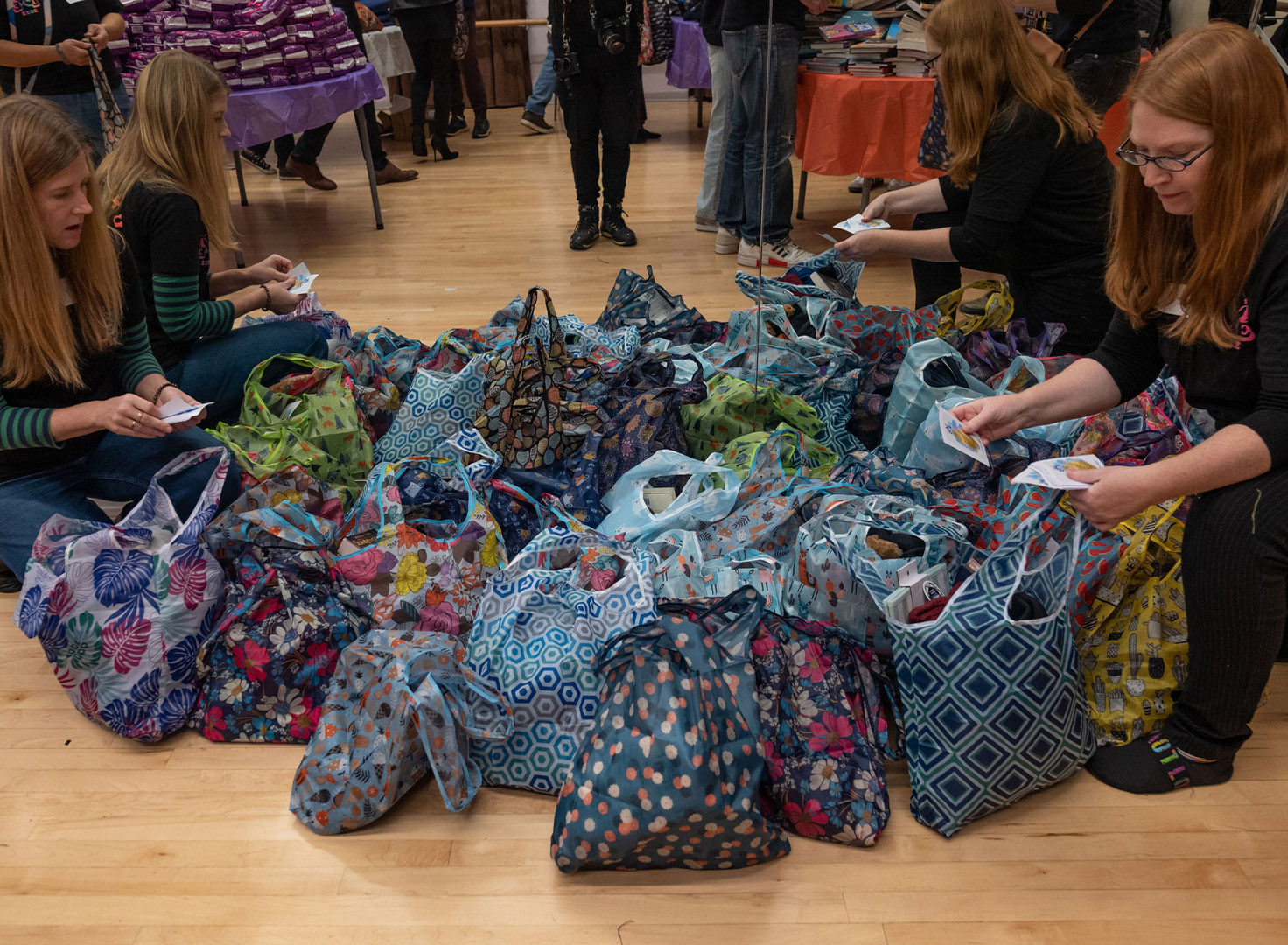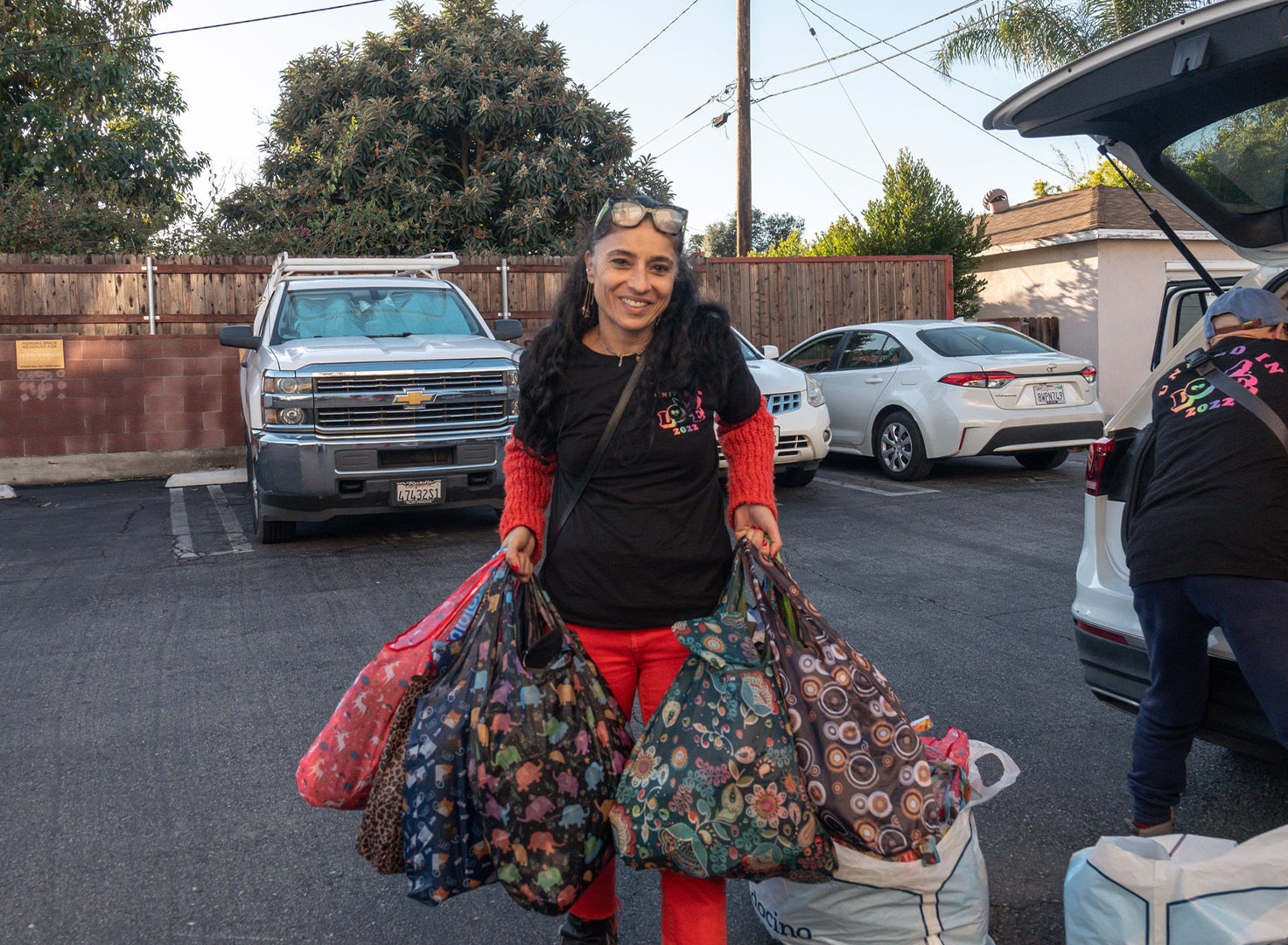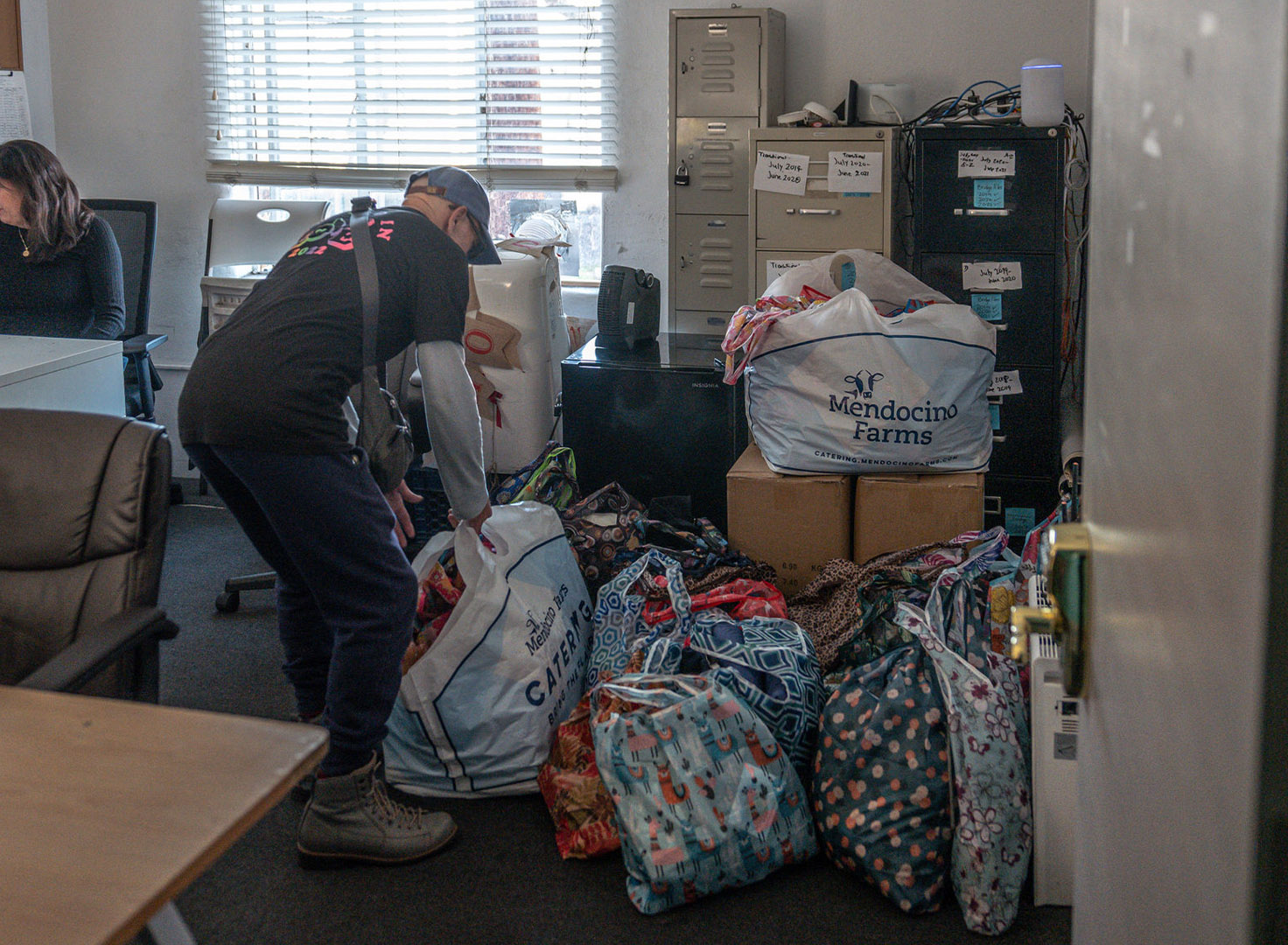 Join Us in Bringing it All Together and Giving Back to Those In Need on December 11th Across Southern California
"Human beings are members of a whole,
in creation of one essence and soul.
If one member is afflicted with pain,
other members uneasy will remain.
If you have no sympathy for human pain,
the name of human you cannot retain."
– Saadi Shirazi, Persian Poet
This year, with the rising inflation hitting families in need hard and increasing the number of homeless people in California, we hope to buy, donate, package, or distribute items to pack over 600 bags for the homeless, lower income, or children in transition homes. As we bless each item, we pray that it will be received in Love, well-being, and abundance.
This year's event is appropriately themed "United in LOVE".
Whether it's donating money or items, assembling the baskets or helping distribute them, giving inspires and uplifts everyone involved.
JOIN THE MOVEMENT
Subscribe to our newsletter and receive inspirational stories delivered to your inbox that spread love, updates on our movement, and notifications on upcoming deals & events.