February is the Month of Love and Helping Others
Every Day is Valentine's Day here at the Love Button Global Movement. While we celebrate and spread Love with our human family each day of the year, this time of year is special to us. February has evolved into the month of Love when people tune into Love and our connectivity. It has become a time to reflect and to emphasize Love in our lives.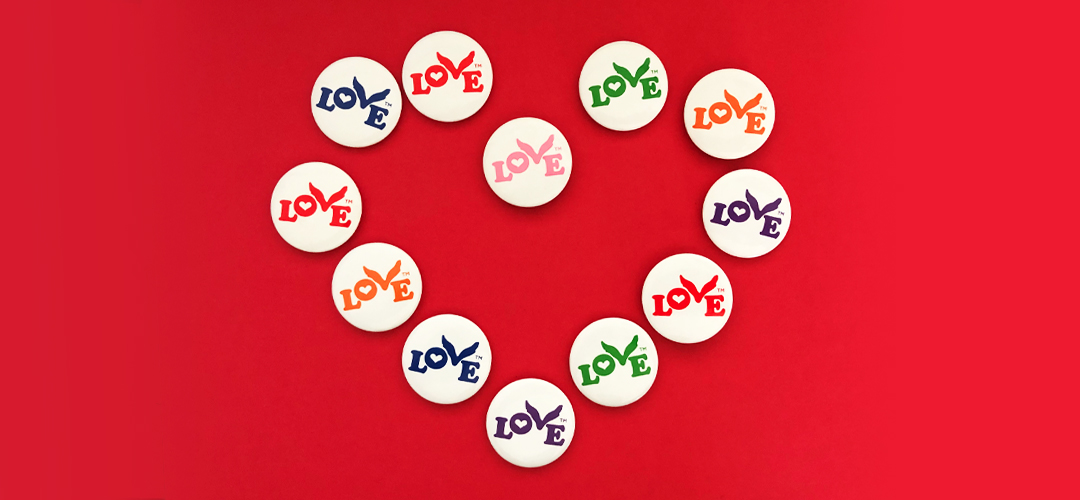 February is also a time to recall that Love Is Verb. It is something we do. Love involves an action and consciousness when we #PauseandLove and act with loving kindness towards our human family.
Valentine's Day has been taken over by the romantics who send sentimental cards, chocolates, and flowers to their Valentine – a beautiful tradition. At Love Button we also aspire to a deeper spiritual or agape Love, together with a greater connectivity of humanity beyond romantic.
The energy of our spiritual Love will continue beyond Valentine's Day. We will carry this with us throughout the year, inspiring people towards Loving action, kindness and empathy. A profound awareness to extend our Loving and compassion further. Together let's carry that intention with us throughout the year to celebrate Love and to remember, Love is a Verb.
It brings us so much joy when our supporters share their loving stories and videos throughout the year. Please continue to send us your Love in action postings and how you are making a difference in the world, which we will include in our Live Love Laugh forum.
Join the Movement. Wear the Love Button to show you believe in love and its power to transform our world. Love Button supports educational and humanitarian programs that empower individuals and uplift communities locally and globally.
JOIN THE MOVEMENT
Subscribe to our newsletter and receive inspirational stories delivered to your inbox that spread love, updates on our movement, and notifications on upcoming deals & events.