Love Button Collaborates With ThinkGive For Educational Outreach Programs
Love Button Global Movement is pleased to support ThinkGive, a nonprofit organization with a mission to inspire young people to use kindness to engage with their world. Working with schools, the organization empowers young people to realize the depth of their ability to positively impact their own lives and the lives of others by engaging in a hands-on, reflective, and collaborative journey around simple acts of giving. Students in grades 4 to 8 emerge from the program, the Challenge, feeling empowered—they learn to look outward, to lead with kindness, and to understand their potential impact in the world.
ThinkGive's mission to promote kindness and giving with students aligns well with Love Button's educational outreach programs, which promote a message of loving, kindness and inclusion to counter the alarming trend of bullying, shaming, and exclusion occurring in schools. ThinkGive's mission is to inspire young people to make giving a way of life. Young people know how to be kind. They're born that way. But sometimes along the way, as life becomes more complex, choosing kindness can be a challenge—unless you've been impacted by the power of kindness and the value of giving.
Based in Massachusetts, ThinkGive engages this next generation with giving in a way that is meaningful to them. And teaches them to lead—today, tomorrow, and decades from now—with kindness. After all, they will grow up to be leaders in companies, countries, classrooms, and families. How cool would it be for them to understand the magic of giving now and to live their whole lives with compassion and kindness toward others.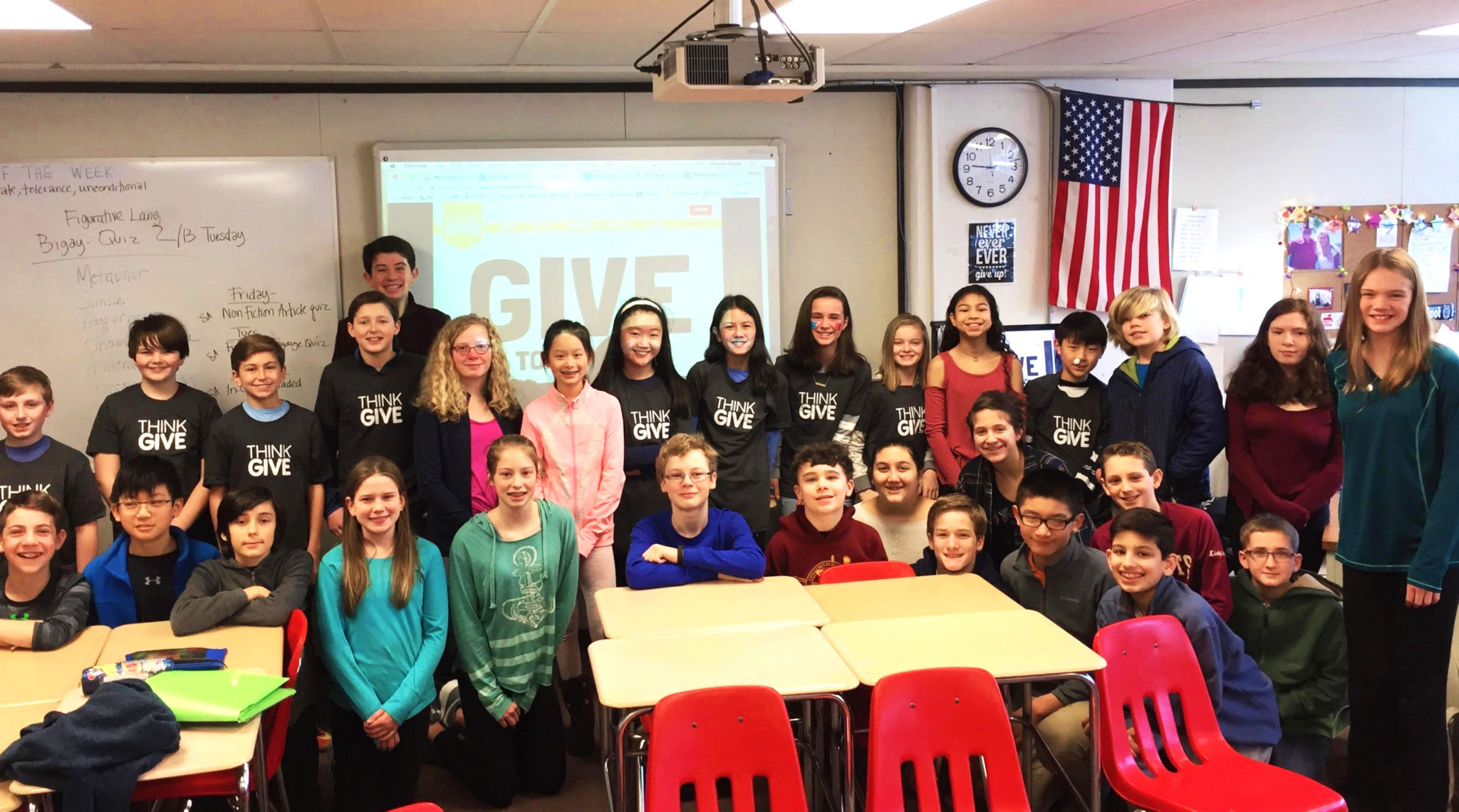 ThinkGive principles – believe in young people; believe that kindness matters; believe that giving is magical because it: raises awareness, strengthens relationships, builds character, teaches right and wrong; believe in the power of seeing the impact of your actions; and believe that small acts can affect great change.
The Love Button Global Movement is a nonprofit organization with a mission of spreading love and fostering acts of kindness. Love Button collaborates with organizations and individuals who transform, empower and uplift the lives of our human family. Love Button supports programs locally and globally that promote physical and mental health, nurture education and cultivate humanitarian action.
JOIN THE MOVEMENT
Subscribe to our newsletter and receive inspirational stories delivered to your inbox that spread love, updates on our movement, and notifications on upcoming deals & events.