Love Button Socks
$14.95
Rated 5.00 out of 5
Unisex Love Socks
When it comes to Love, it's all about walking the walk. Love is a verb and taking the right steps has never been easier. Introducing the new Love Button Mid Calf Crew Socks. Made with high-quality cotton, these colorful socks are branded with the love insignia in a happy and tasteful pattern, which is sure to brighten up your day. Proceeds from the Love socks support our loving mission fulfillment. Learn more »
Fabric
90% Cotton & 10% Spandex
Sizing:
Click here to see a sizing/fit guide
Love Button Socks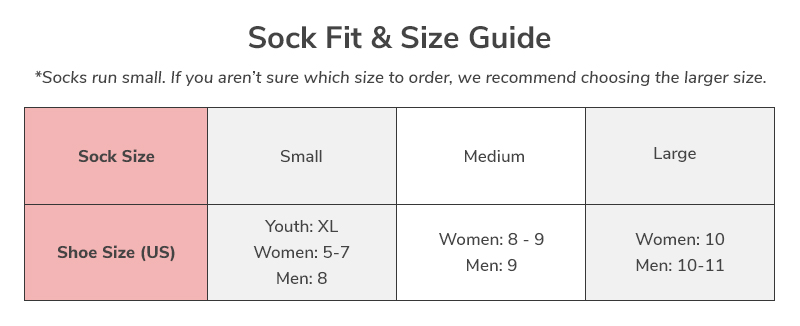 Love Button Cotton Socks
Love Buttons' Mid Calf Crew Cotton Socks are a great way to integrate love into each step you take for the day. In addition to loving acts of kindness in our everyday lives, sharing the message of the importance of love is an important step. These great love socks will not only help you connect with like-minded individuals, they will also add a hip and stylish touch to your outfit. Regardless of where you wear them, you'll be smiling through the day.
Proceeds from your purchase of Love Buttons and Love Button products go toward helping various humanitarian organizations around the world. Learn More
Sizing:
Click here to see a sizing/fit guide
Love Button Socks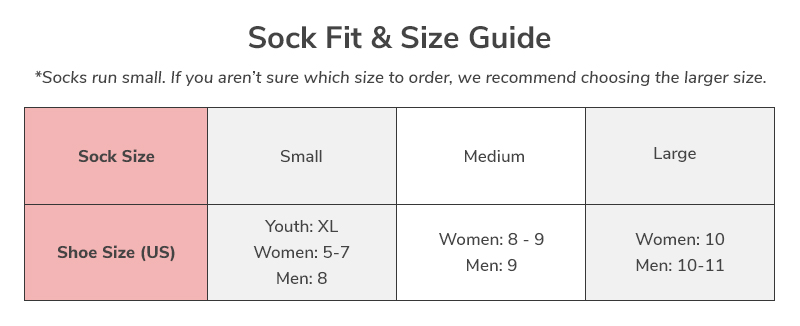 Additional information
| | |
| --- | --- |
| Weight | N/A |
| Dimensions | N/A |
| Size | Small, Medium, Large |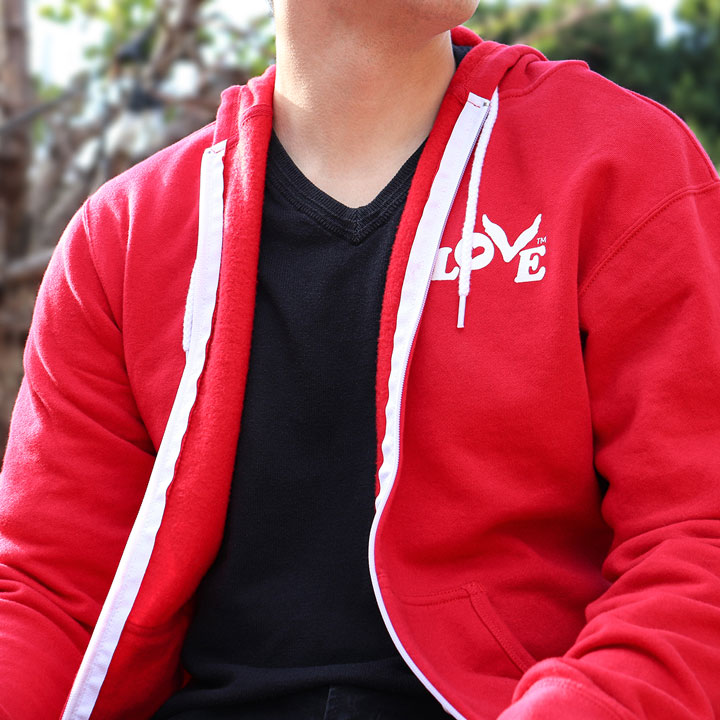 Love Apparel
Stylish Zip Hoodie to Express your Love
The new official Love Button Unisex Zip Hoodie is an excellent addition to our popular apparel line. Using a soft cotton/polyester/fleece blend, this hoodie redefines coziness and warmth. The left upper chest is branded with the official Love button logo to ensure you can spread the message of love and find like-minded individuals. Each color slightly varies in fabric type but both are made for ultimate comfort.
Fabric
Red Unisex Zip Hoodie: 6.5 oz. 80/20 Cotton/Polyester Blend Fleece with 100% Cotton Face
Carbon Unisex Zip Hoodie: 8 oz. 52/48 Cotton/Polyester on Blend Fleece
Sizing/Fit Guide
Red Unisex Zip Hoodie
[sf_modal header="" link_type="text" link_text="Click here to see a sizing/fit guide" btn_colour="accent" btn_type="standard" btn_size="standard" btn_icon="ss-star" btn_text="Button text"]

[/sf_modal]
Carbon Unisex Zip Hoodie
[sf_modal header="" link_type="text" link_text="Click here to see a sizing/fit guide" btn_colour="accent" btn_type="standard" btn_size="standard" btn_icon="ss-star" btn_text="Button text"]

[/sf_modal]
Proceeds from Love Button products support our loving mission fulfillment and go towards helping various like-minded organizations around the world. Learn More
$

55.00 –

$

60.00
Rated 5.00 out of 5