Five Inspiring Videos During the COVID-19 Outbreak Demonstrating Humanity's Generosity
While quarantine continues, we gathered five inspiring videos during the COVID-19 outbreak to show how love is more important than ever. Let us know which story is your favorite in the comments below!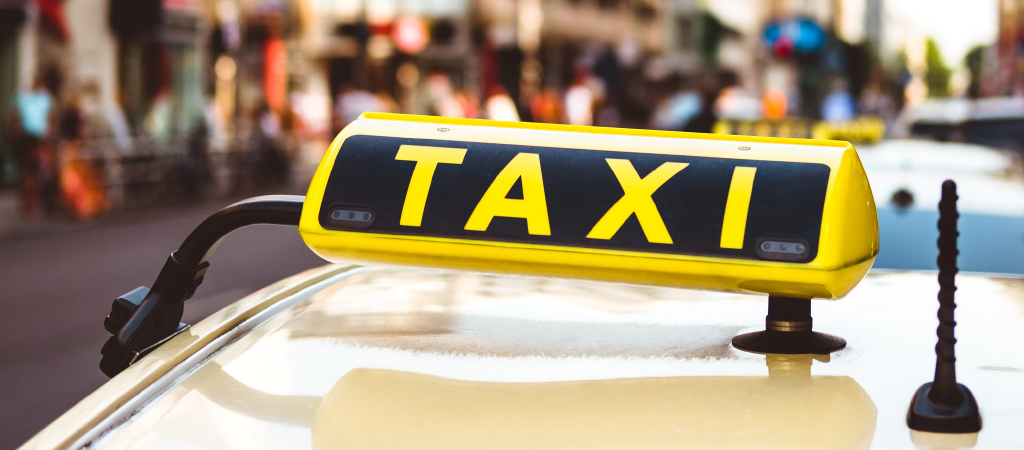 1) Hospital Staff Gives Taxi Driver a Round of Applause
One taxi driver in Madrid has been routinely bringing Coronavirus patients to a hospital free of charge. Wanting to thank him, the healthcare workers asked him to pick someone up in order to lure him into the building.
When the man walked through the entrance, he was surprised with a round of applause from the hospitals staff. They also gave him an envelope with money and a letter thanking him for his service.
"Es una sorpresa que le hemos dado a un taxista que lleva a pacientes sin cobrar al hospital.Le hemos dado un sobre con dinero y una dedicatoria.Le hemos llamado para decirle que tenía que hacer un traslado y ha sido muy emocionante. No paraba de llorar."
Gracias a el y a ellos. pic.twitter.com/CcXX1BVfko

— #ElTaxiUnido (@eltaxiunido) April 18, 2020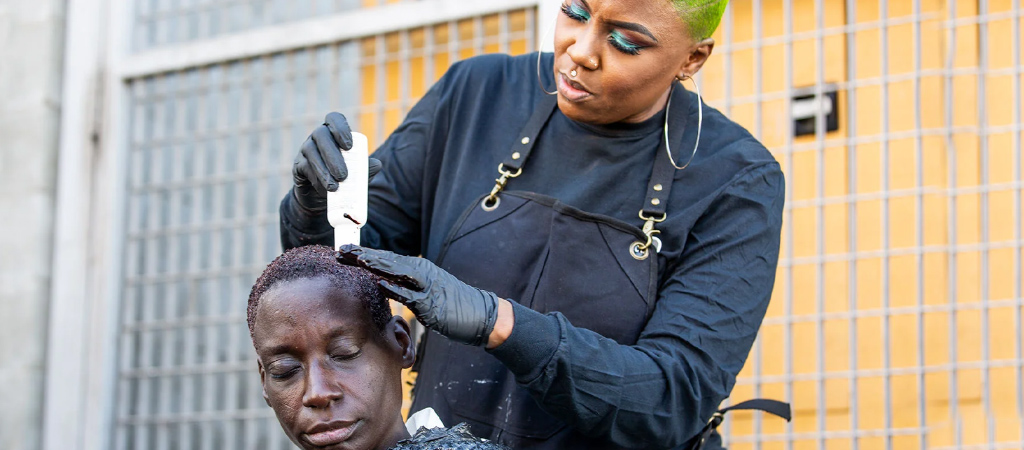 2) Woman Hands Out Kits to the Homeless
Shirely Raines from beauty2thestreetz, an organization dedicated to serving the homeless by providing necessities and beauty products, spends her weekends handing out supplies to those in need.
Considering recent events, Raines has stocked up her kits with bottles of hand sanitizer, oranges and lemons for vitamin C boosts, and gloves.
"We as a team are working very hard to gather up supplies for the homeless community," Raines said on her Instagram. "We will be hitting the streets again 4/18. The important items right now are: hand sanitizer, face mask, gloves, warm blankets, tents, water and of course food."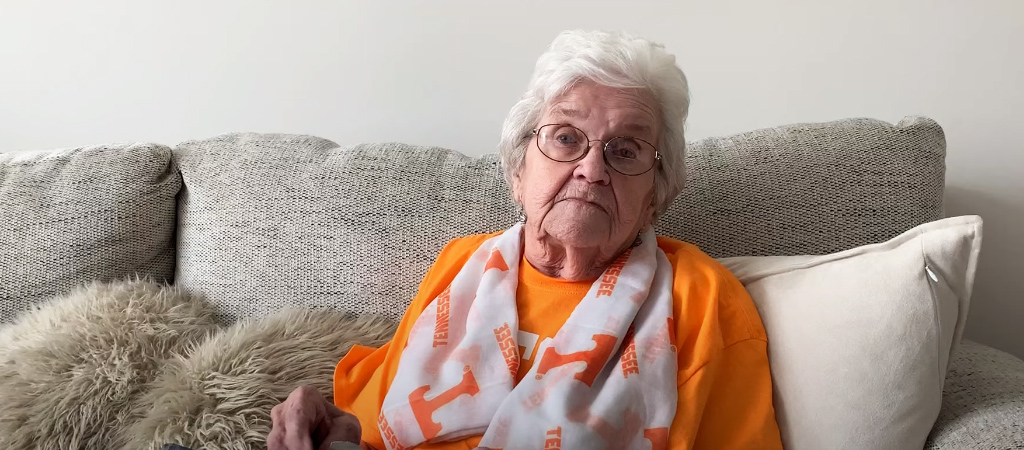 3) Grandson Gives Grandmother a Stay-At-Home Spa Day
One man treated his grandmother to a stay-at-home spa since all the salons are closed due to quarantine.
The woman, Bobbe, used to go to the beauty shop once a week so the adjustment has been hard on her. She was worried about her hair so her grandson, Matthew, took it upon himself to help her out.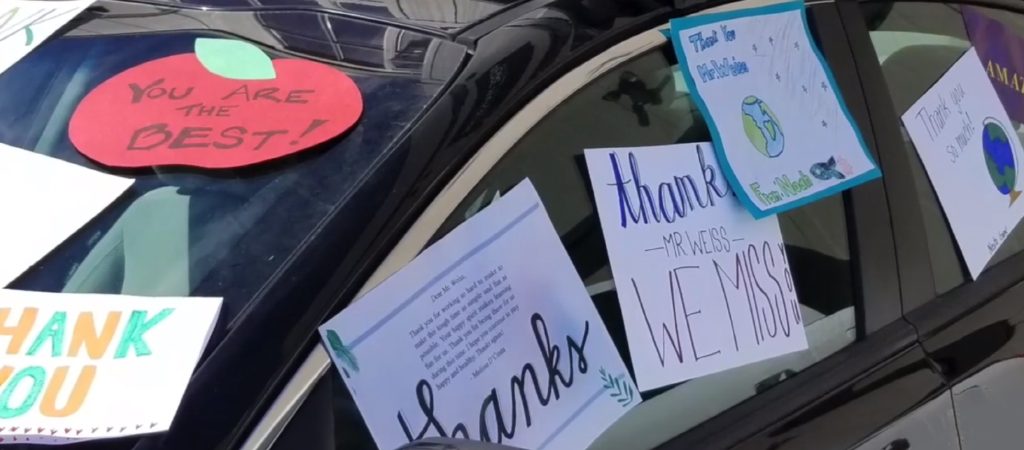 4) Students Make Handmade Signs for Teachers
Teachers from a school in Bellevue, Washington gave love to their students on Easter with a video of themselves passing around "heart-filled messages." They wanted the children to know they were thinking of them and could not wait to see them again.
In return, the students' families came up with an idea to thank them. The kids made dozens of handmade signs and posted them in every teacher's yards or car windows.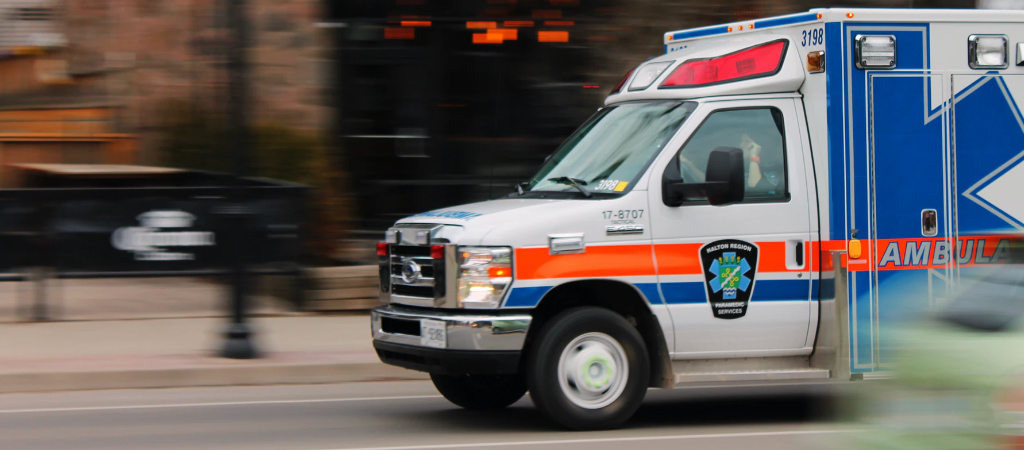 5) Street Cheers on Paramedic
Tayla Porter is a paramedic working at the Basingstoke and North Hampshire Hospital in England. As an essential worker, she is one of the few who must work during self-quarantine.
Knowing she had a night shift, her neighbors stood outside their homes to applaud her when she headed outside to leave. Someone also left her a homemade cake and a packet of chocolates on her car as a gift.
JOIN THE MOVEMENT
Subscribe to our newsletter and receive inspirational stories delivered to your inbox that spread love, updates on our movement, and notifications on upcoming deals & events.