The story behind the famous friendship ring
The bond between friends is a special kind of love. The companionship, understanding, and support we receive, especially from our best friend, is often unmatched by any other relationship we have. To commemorate this unique connection and remind themselves how special they are to each another, friends have often exchanged friendship rings for hundreds of years. The design of the ring is instantly recognizable—two hands holding a heart, on top of which sits a crown. It's definitely an eye-catching piece of jewelry, but what do these symbols mean, and where did the first friendship ring come from?
The first friendship or "Claddagh" ring dates from the 17th century and was traced back to Galway, a small fishing village in western Ireland. The bezel of the ring is cut or cast to form two hands that represent faith and trust. The heart they hold represents love, while the crown atop the heart is a symbol of loyalty. Because clasped hands was a widely recognized symbol of pledging vows, many people also used Claddagh rings for engagements and weddings.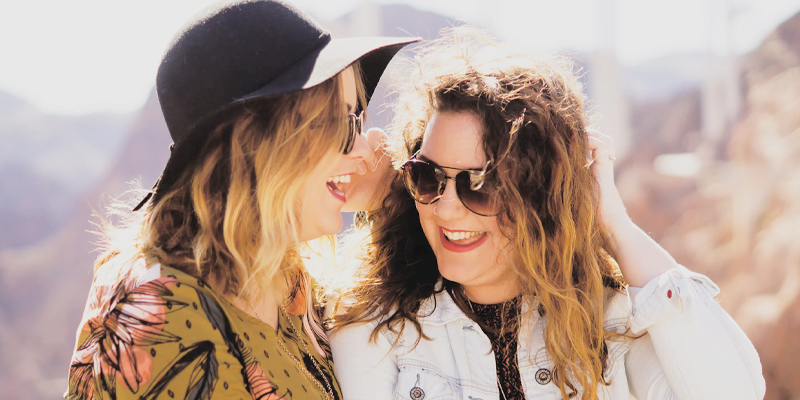 Some of the oldest Claddagh rings are credited to Bartholomew Fallon, an Irish goldsmith who retired in 1700. Many of his rings are signed. Richard Joyce, a silversmith from Galway, is credited with creating the version of the Claddagh ring we all know today. It's said that in 1675 on a trip to the West Indies, the ship on which Joyce was a passenger was hijacked by Algerian corsairs, and he was sold into slavery on the Barbary Coast of North Africa. It was under his Moorish master that Joyce learned to work with gold. After fourteen years in slavery, Joyce was released along with a large group of other slaves who were also British subjects after an ambassador sent by King William III was successful in his negotiations. When Joyce returned to Ireland, he brought with him the Claddagh ring he created in captivity. He gave that ring to his sweetheart right before he married her. One of the earliest Claddagh rings ever found also bears Joyce's initials.
Over the centuries, various traditions relating to the Claddagh ring have come into being. A popular one involves mothers handing the ring down to their eldest daughter when they come of age or grandmother to first granddaughter. Several mottos have also been associated with the ring, such as "Let love and friendship reign". As a prominent symbol of Irish heritage, the Claddagh ring remains very popular among the Irish, Irish Americans, and many others. Still, you don't have to be Irish to show someone how important they are to you with a Claddagh ring, one of the most widely recognizable symbols of love and friendship.
Love is a powerful message that can be shared in so many ways, such as a pack of love buttons, love stickers or a elegant love apparel. Honor your friends this Friendship Day on July 30th and get 20% OFF all Love Button products. All domestic orders placed by July 22nd will arrive just in time for you to spread some love on Friendship Day. Sale ends on July 31st at 11:59PM PDT.
JOIN THE MOVEMENT
Subscribe to our newsletter and receive inspirational stories delivered to your inbox that spread love, updates on our movement, and notifications on upcoming deals & events.