After Passenger Couldn't Take Pet Fish on Plane, Airplane Employee Offers to Take Care of It for Almost 4 Months
When Kira Rumfola couldn't take her pet fish, Theo, on her flight back home for the summer, a Southwest employee offered to take care of the fish in her absence.
Before boarding the plane, a customer service agent, Ismael, explained to Rumfola and her father that her fish wasn't allowed inside. After discussing all their options, nothing seemed to work out.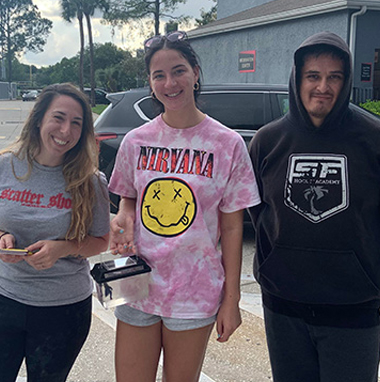 That's when Ismael said he would be willing to keep Theo safe until Rumfola came back. Grateful, Rumfola accepted the kind offer and the two swapped numbers to keep in touch.
Ismael and his fiancé, Jamee, kept Rumfola updated via text messages. They regularly sent her pictures of Theo, and even bought the growing fish a bigger bowl to keep him comfortable.
Below are some text messages exchanged between Rumfola and Ismael.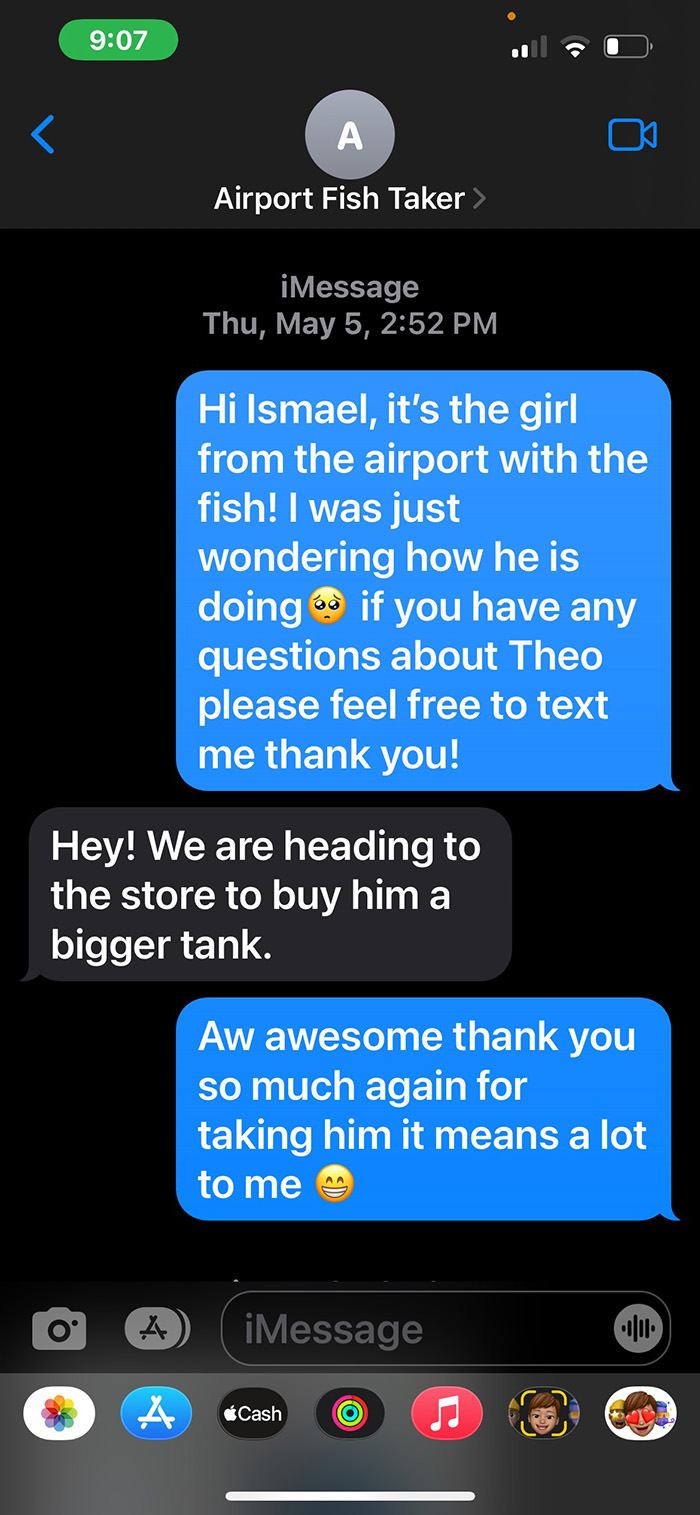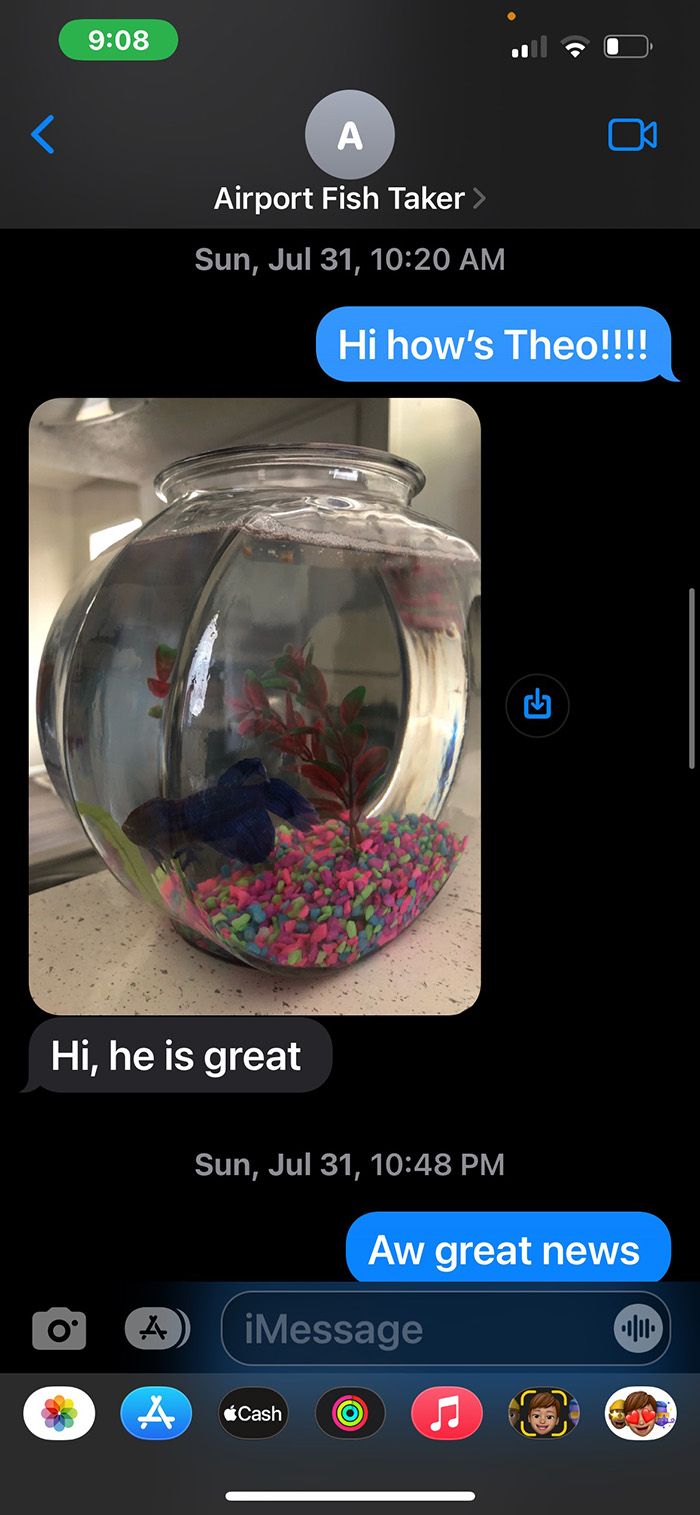 After almost four months later, Rumfola finally returned to Tampa for her sophomore year. She met up with Ismael and Jamee and was happily reunited with Theo.
The couple let Rumfola know that if she ever needed anything else that she could reach out and ask.
Read more about the story or read another inspirational story
JOIN THE MOVEMENT
Subscribe to our newsletter and receive inspirational stories delivered to your inbox that spread love, updates on our movement, and notifications on upcoming deals & events.