Teen Athlete Stops to Help Injured Runner Across the Finish Line During Race
In a 5k invitational run in Shelbyville, Indiana, Western Boone High School sophomore Levi LaGrange had less than a half a mile to go before he stumbled and twisted his ankle.
"I was running up this little rolling hill… and I rolled my ankle and felt something go 'pop.'" He told his local news outlet. "It was like it popped out of place real quick."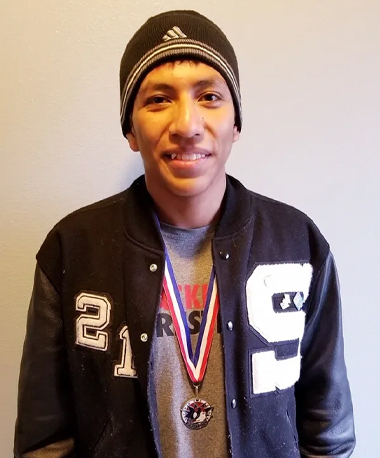 As LaGrange fell to the floor, Sheridan High School senior Axel Aleman was about to pass him when he noticed LaGrange not getting up. The race suddenly became a secondary concern for Aleman in that instant.
"I was able to see he was in a lot of pain," Aleman recalled. "As I got closer to him, he was limping and I asked if he was alright. He said he felt like something snapped and he was hurting a little bit."
LaGrange told Aleman to go ahead. Aleman, however, did not consider leaving. Instead, he helped the injured runner up, placed a hand on his back, and helped push him forward. The two ran together the rest of the way.
The race results reflect their mutual finish:
No. 57 Levi LaGrange, sophomore, Western Boone, 20:31.99
No. 58 Axel Aleman, senior, Sheridan, 20:32.23
Aleman made sure LaGrange went first.
"As soon as I saw him, I knew I had to do something," Aleman said. "It just seemed like the right thing to do. That mattered more than the race. I told him I wasn't going to leave."
LaGrange was extremely grateful for Aleman's sportsmanship. "He has amazing character," he said. "He stopped and sacrificed his time to help someone else. I really admire him and what he did."
Read more about the story or read another inspirational story
JOIN THE MOVEMENT
Subscribe to our newsletter and receive inspirational stories delivered to your inbox that spread love, updates on our movement, and notifications on upcoming deals & events.