When seven manatees became stranded on the beach in Clearwater, Florida, the city's Fire and Rescue Department knew it had its work cut out for it.
Since just one manatee can weigh as much as 1,300lbs, it was no small task.
After 46 crew members arrived on the scene, a large group of beachgoers joined in to help move the large creatures back to the heavy surf where they could access deeper waters. The department mentioned on its Facebook page that the manatees were likely pushed ashore from shallow water because of high winds and waves that moved through the area shortly before they became stranded.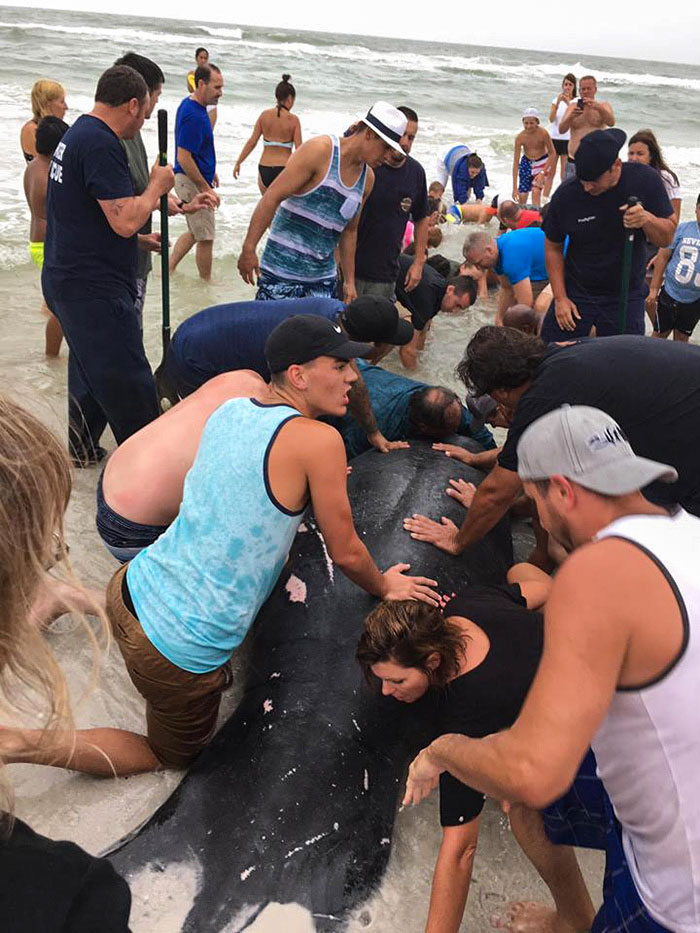 JOIN THE MOVEMENT
Subscribe to our newsletter and receive inspirational stories delivered to your inbox that spread love, updates on our movement, and notifications on upcoming deals & events.
Advertisements