Love Transcends As Hurricane Volunteers Help Provide Transportation For Hundreds of Hurricane Victims
After the recent Burning Man Festival in Black Rock Desert, Nevada, more than 5,000 bicycles were left behind by attendees. As the bikes sat in the beating sun, collecting dust months after the concert had ended, hurricane volunteers came up with the perfect idea.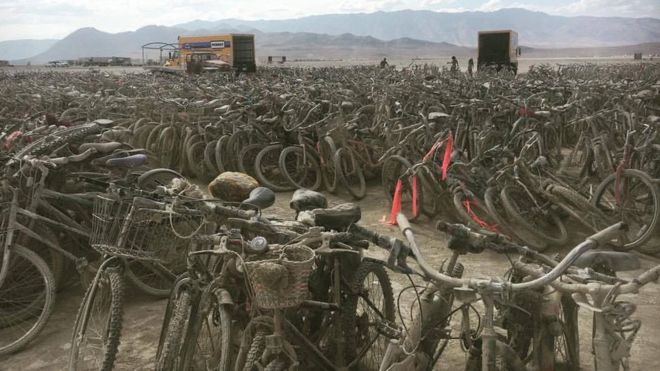 The recent hurricanes Harvey and Irma that devastated coastal regions of Texas and Florida had destroyed tens of thousands of cars, leaving residents of those areas with no way to travel about their communities.
A GoFundMe page was recently established to raise money to clean the bikes up and pay for shipping costs. The first 100 bikes have already been prepared and are on their way to organizations in Florida that will distribute them.
JOIN THE MOVEMENT
Subscribe to our newsletter and receive inspirational stories delivered to your inbox that spread love, updates on our movement, and notifications on upcoming deals & events.
Advertisements