After working for years at Pepperidge Elementary School in North Charleston, South Carolina, teacher, Katie Blomquist, realized that most of the student body, living in an area of high poverty, had never owned their own bicycle.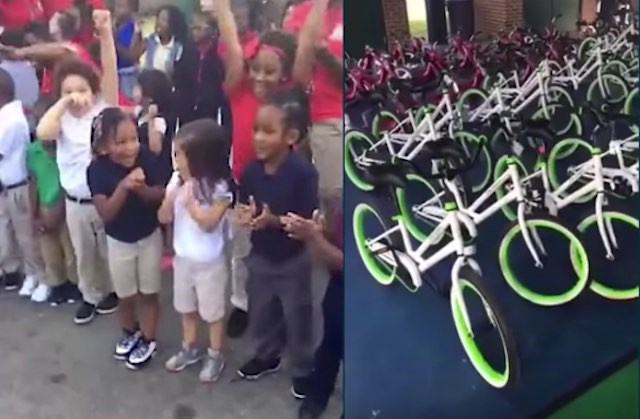 That's when she decided to start a GoFundMe campaign online to help buy a bicycle, helmet and bike lock for every student at her school. Considering there were over 650 students at Pepperidge Elementary School, Blomquist had created quite a challenge for herself.
After being so widely shared on social media, the campaign that originally had a target of $65,000 ended up raising $80,000 instead. This allowed Blomquist to have the bikes custom made from Radio Flyer with the words, "Let's Go Places!" emblazoned on the side frame. Needless to say, the reaction from the students was magical and a memory that they will cherish for the rest of their lives.
What's your thoughts? Leave a Comment Below:
JOIN THE MOVEMENT
Subscribe to our newsletter and receive inspirational stories delivered to your inbox that spread love, updates on our movement, and notifications on upcoming deals & events.
Advertisements