While passing through Australia on his band's world tour, Chris Martin of Coldplay decided to stop by and make a surprise visit to honor Moira Kelly and The Moira Kelly Creating Hope Foundation for all the wonderful work they've been doing to make a difference in the lives of disadvantaged children and their families.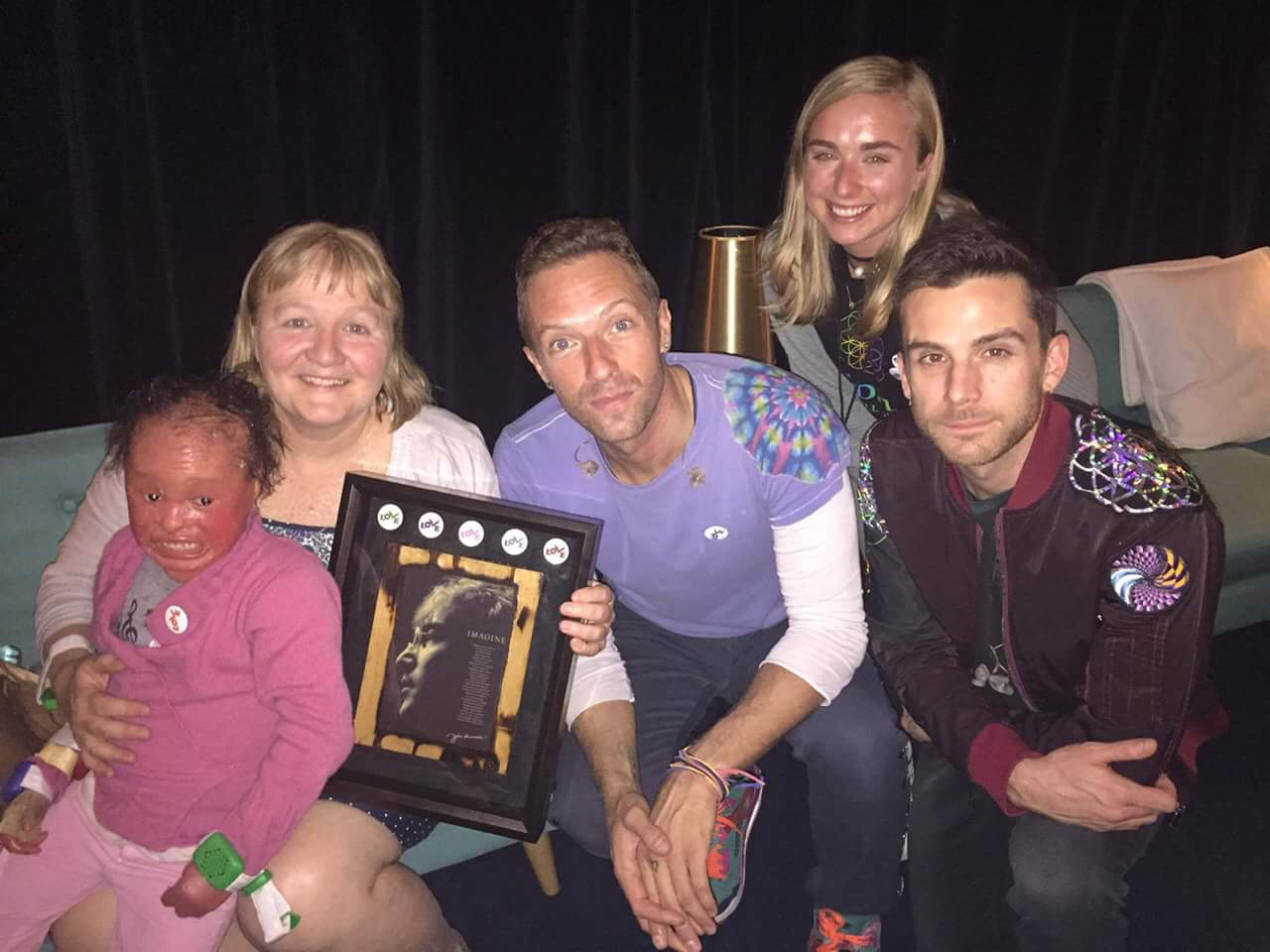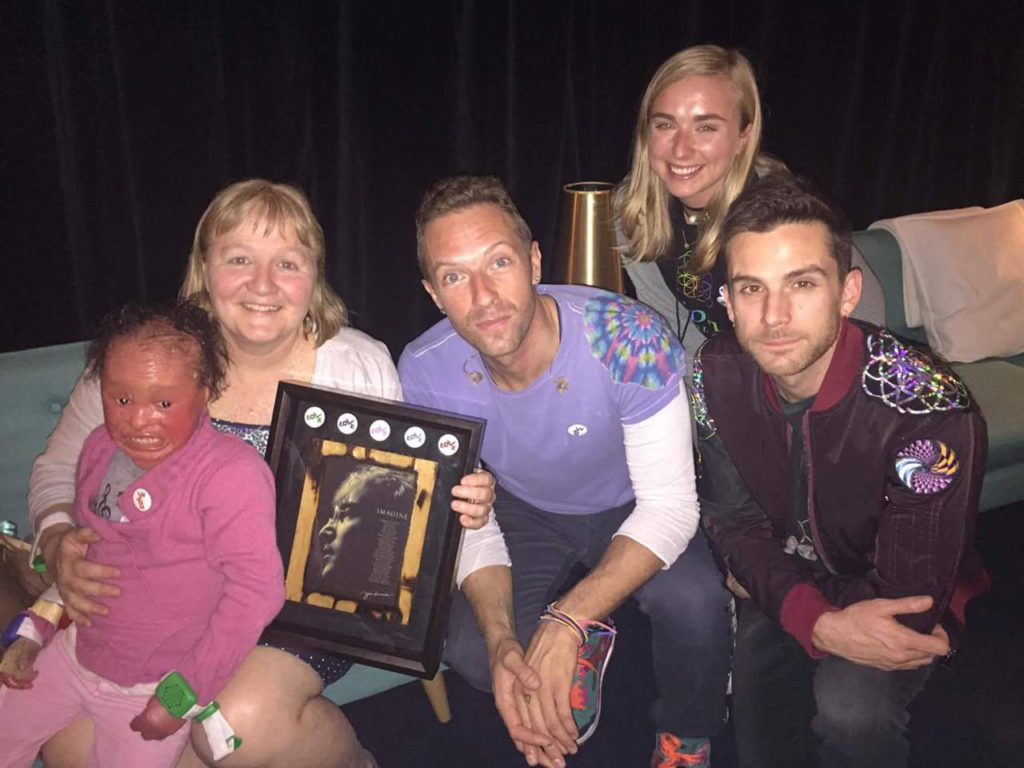 The Moira Kelly Creating Hope Foundation builds on Moira's decades of work caring for sick and needy children and their families, and now aims to provide comfort, protection and safety to children and families who need it most. Moira is renowned for her work bringing children with serious health problems to Australia for life-saving procedures, and her Foundation continues this work by supporting children and families in Australia and overseas who have been refused help elsewhere. "There's no saying no to hope," according to Moira, so with the help of charitable donations, she is taking on medical causes to which many others have said no. Because the Moira Kelly Creating Hope Foundation brings so much love into the lives of sick children and their families in such a profound way, the Love Button Global Movement continues to be a proud supporter of their efforts and mission.
As an ambassador for the Love Button Global Movement, Chris Martin stopped in to officially honor Moira Kelly for her work during Coldplay's scheduled concert stop in Melbourne.  As an added surprise, Chris offered Moira's son, Emmanuel, the opportunity to perform John Lennon's classic song, Imagine, live on stage in front of 55,000 people during the second night of the show.  Chris had heard that the song was very special to Emmanuel, who gained fame after singing it as a contestant on the Australian X Factor TV show a few years earlier.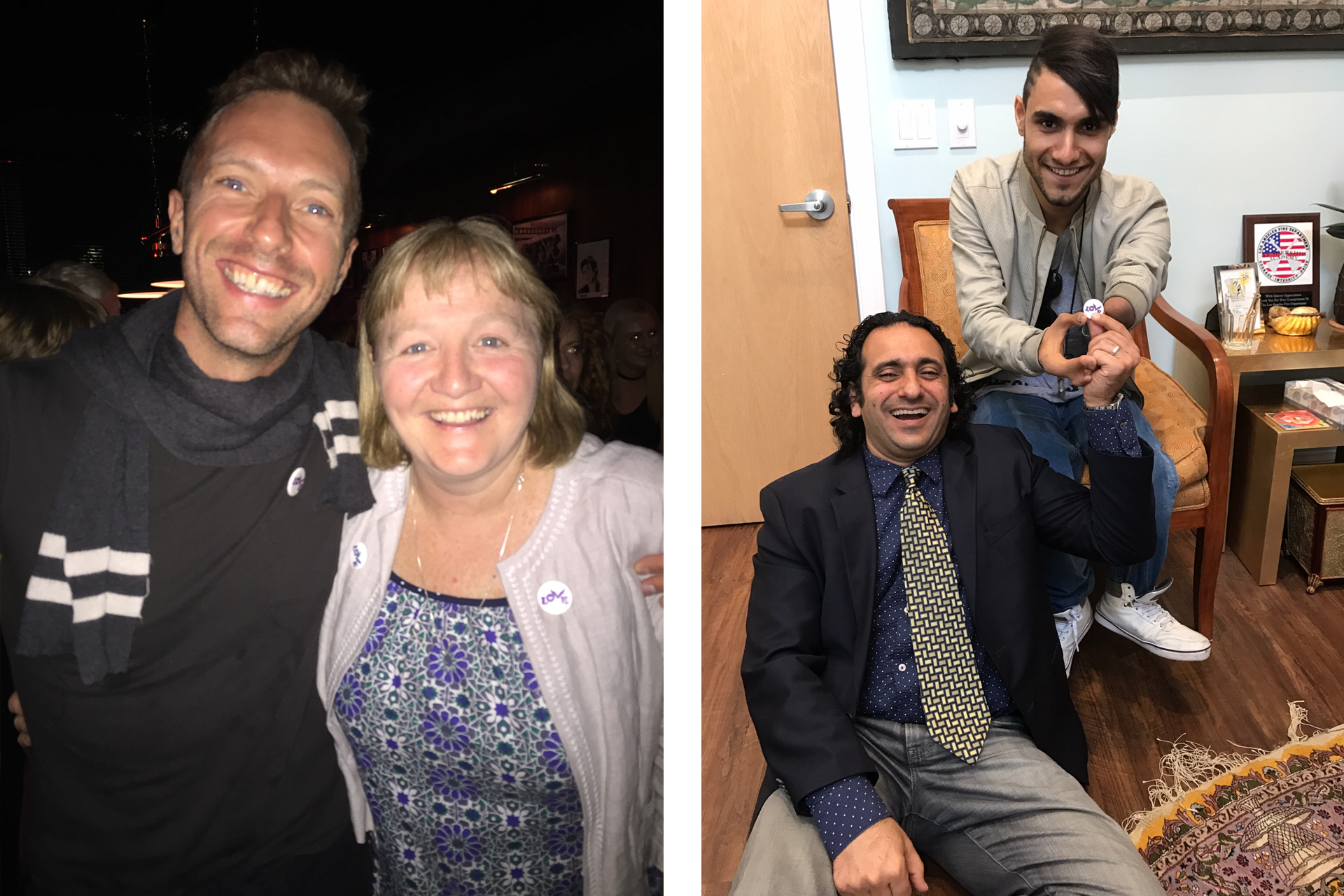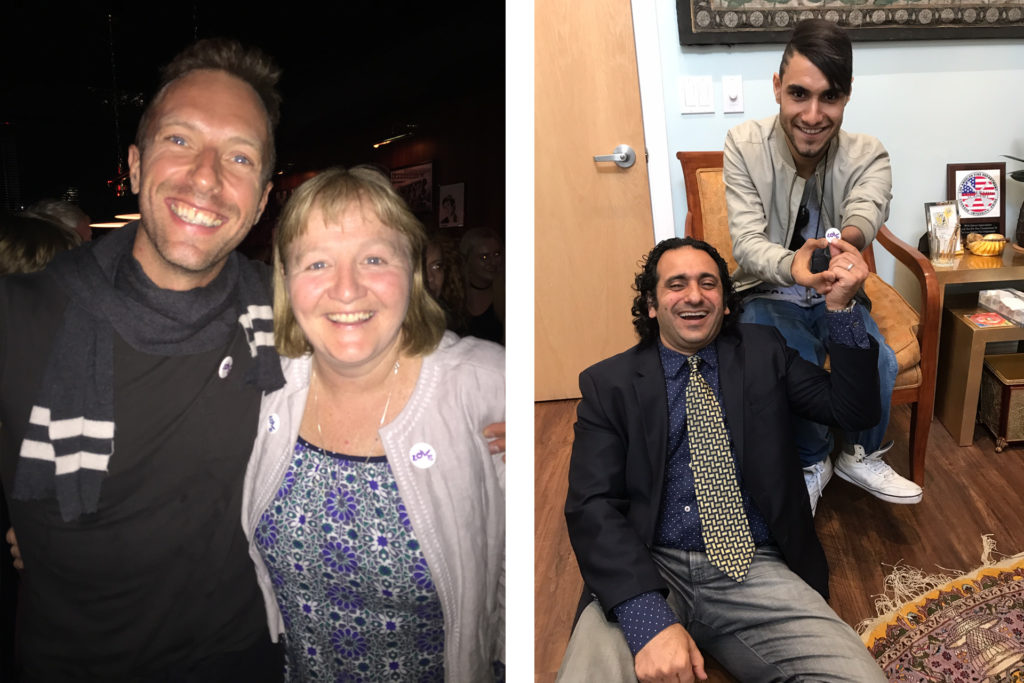 While most would have been intimidated by such an offer, Emmanuel jumped at the chance, calling it a "dream come true" and the perfect opportunity to honor his mom.  The 22-year-old has more than the usual reasons to be grateful to Moira Kelly.  He originally came to her as a young boy suffering from under-developed limbs due to chemical warfare in his home country of Iraq.  Little did either of them know at the time that their bond would grow so strong that Emmanuel would never return to Iraq because he would soon be adopted by Moira and given a new life in a new land.  These days there's no need for Emmanuel to imagine what happiness is like because he's living it.

Your generosity will bring benefit for all of us. Please donate today to help us reach our goal by the end of the year. Thank you so much for helping us bringing love and light into the world.
Team Love Button Global Movement
Photos
-Header: Chris Martin (center) present Moira Kelly with a framed keepsake of lyrics to John Lennon's Imagine. To the right Guy Berryman and above Emma Lancaster.
-Second: Chris Martin and Moira Kelly after the concert – Third: Dr. Habib Sadeghi has a laugh with Emmanuel Kelly.
JOIN THE MOVEMENT
Subscribe to our newsletter and receive inspirational stories delivered to your inbox that spread love, updates on our movement, and notifications on upcoming deals & events.