Neighborhood in Virginia Surprises a UPS Driver with an Emotional 'Thank You' for His Hard Work
Anthony Gaskin is a UPS driver in Chesterfield County, Virginia. During the holiday season, he went above-and-beyond his duties by delivering nearly 200 packages a day despite the lockdown and influx of mail.
One neighborhood on Gaskin's route was especially grateful for his hard work. A resident named Patty Friedman and her friend came up with a way to show their appreciation and got everyone in the area to join in.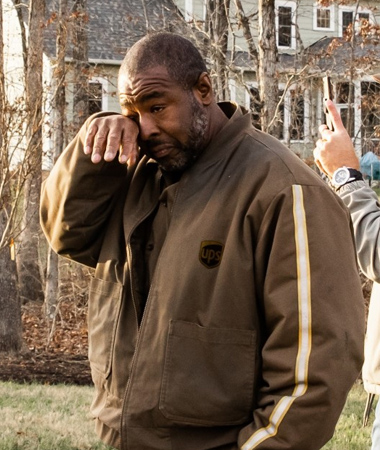 "Through COVID, Anthony has continued working, delivering packages at our doors, record numbers of them, over 180 times to date," Patty Friedman wrote in an email. "I wanted to thank him personally for how much he helped me feel welcome when I moved in during a pandemic. It was terribly lonely and he was always the highlight of my day. Mentioning this to a few people and the response I got was all I needed to know I was not alone."
"Anthony always smiles, waves, and goes above and beyond to deliver packages with care," another neighbor wrote. "He makes you feel like a friend when you see him. He brightens our day, whenever he drops off a package, which is frequently at our house! He stands out from ALL other delivery drivers and we love him! Cheers to Anthony!"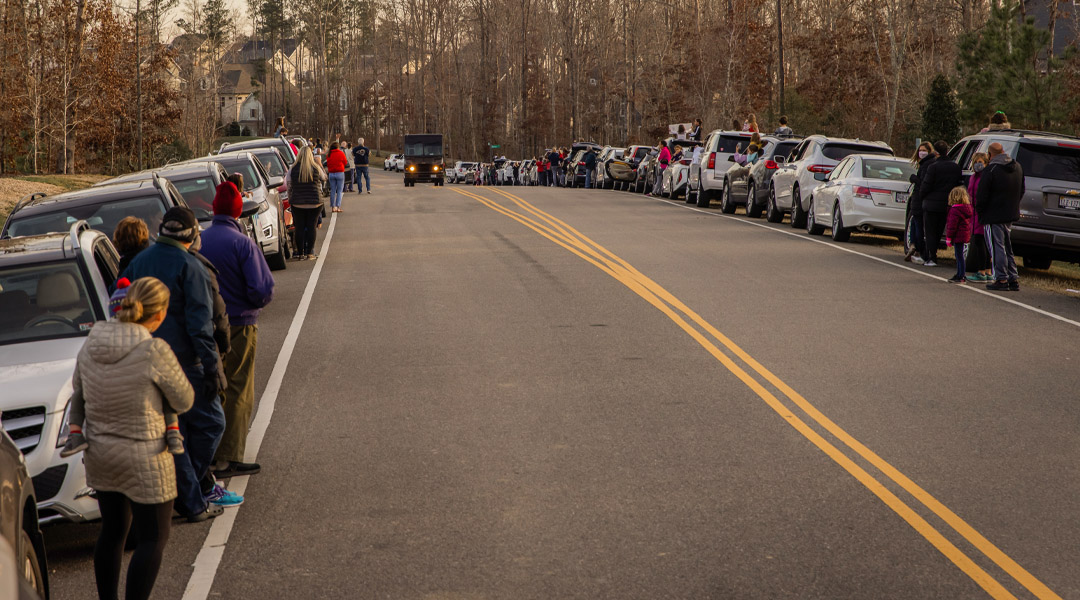 Hundreds of residents stood outside their homes and applauded for their favorite delivery driver as he came by. Many also came on bikes, on foot, and in cars to stand along the neighborhood road, and when Gaskin's UPS truck came around they corner, they started ringing bells, cheering, and honking their horns. People held up signs expressing their thanks to Gaskin.
Gaskin was visibly moved by the kind gesture and thanked everyone for showing their love.
Read more about the story or read another inspirational story
JOIN THE MOVEMENT
Subscribe to our newsletter and receive inspirational stories delivered to your inbox that spread love, updates on our movement, and notifications on upcoming deals & events.
Advertisements