Realtor is Transforming Abandoned Properties into Permanent Homes to the Chronic Homeless
One realtor in Missouri is determined to make her town "a city where no one sleeps outside."
For nine years, Linda Brown and her husband David ran a drop-in shelter where those in-need could eat, shower, and do laundry.
Linda, however, wanted to do more.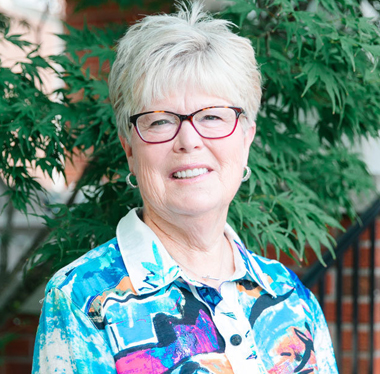 "I watched as my (homeless) friends walked off into the darkness to a hidden, wet, cold camp while we went home to a warm bed," Linda said. "I had to do something,"
Using Linda's 13 years of real estate expertise and sponsorship money, the couple transformed an abandoned mobile home property into an entire village with 31 tiny homes. Each home provides permanent housing to the chronically disabled homeless.
The village itself includes a 4,000-square-foot community center where residents can have cookouts, do laundry, and access a medical office staffed with student nurse volunteers and mental health professionals. Brown has appropriately named the place, Eden Village.
Jordan Fisher, one of the residents living in Eden Village, says Linda changed his life: "In the worst moments of my life, Linda gave me guidance, care, and made me feel like I was still worth something." Fisher explained how Linda took the time to learn his story and encourage him to rebuild his life. She even offered him a job, and he now works full-time doing construction and maintenance work on the 31 homes.
The driving philosophy behind Eden Village is the same that fuels the Housing First movement: The root causes of a person's homelessness cannot be thoroughly addressed until his or her immediate housing needs are met.
Plans for additional villages are already underway on donated land. Eden Village 2 will house 24 residents and is close to opening. Eden Village 3 is currently in development, and Linda is hoping it will house up to 80 residents.
Read more about the story or read another inspirational story
JOIN THE MOVEMENT
Subscribe to our newsletter and receive inspirational stories delivered to your inbox that spread love, updates on our movement, and notifications on upcoming deals & events.