Singaporean Grad Dedicates His Life to Help Underprivileged Children After Volunteering in Thailand
For most of his life, Daryl Tay imagined a more traditional path for himself. He dreamed of becoming rich, getting married, and later settling down for retirement as he got older. He was an aspiring economics student who had recently graduated from Singapore Management University. Everything was set, until he volunteered in Thailand after his college graduation.
While volunteering, Daryl Tay obtained his new calling: helping underprivileged children. During his stay Tay came across a 15-year-old stumbling along the streets of Thailand, high on glue. Tay asked him why he chose to sniff glue and the boy's answer disturbed him.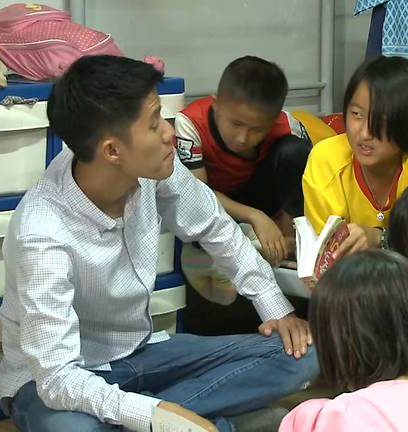 "'If you had just 20 baht (S$0.82), would you use it to buy a bowl of noodles – it should keep you full for a few hours,' the 15-year-old said. ' or would you spend it on a bag of glue that would keep you full for days?' (channelnewsasia)"
That experience changed Tay's life. Now, he couldn't imagine going back home and ignoring what he saw. After little consideration, he decided to dedicated his life helping underprivileged children like the teenager on the streets.
For the past four years Tay has been living in Thailand at a children's shelter trying to make the world a more equal place. Every day he gets up at 5am to help wake up the kids, gets them ready for breakfast, and sends them to school. He lives in a shared room with several other children and receives enough money from a nearby church to sustain daily living needs like food.
Although it is a life far different from where he originally started, Tay is content. His work is tough, but extremely rewarding. The grateful kids whose lives have been turned around from negative to positive keep him going.
What's your thoughts? Leave a Comment Below:
JOIN THE MOVEMENT
Subscribe to our newsletter and receive inspirational stories delivered to your inbox that spread love, updates on our movement, and notifications on upcoming deals & events.
Advertisements