In Memory of His Daughter, A Clerk Pays School Fees of 45 Girls In Daughter's District
A clerk named Mr. Basavaraj from Karnataka, a state in southwest India, turned his grief into loving action last month. Last year Basavaraj lost his daughter, Dhaneshwari, due to health issues and he wanted to honor her memory. He later found a way that not only helped him grieve, but that also benefited others.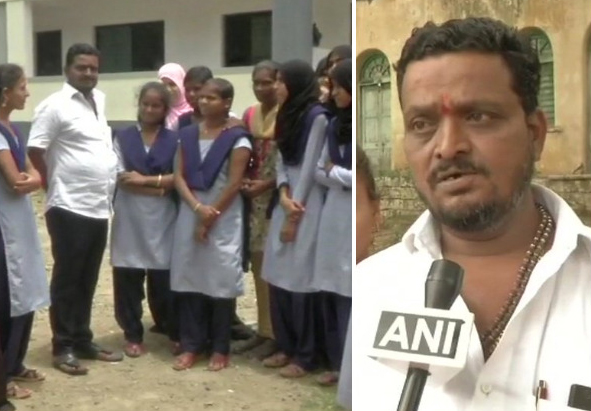 Before her death, Dhaneshwari went to MPHS Govt High School in Kalaburagi's Maktampura where her dad also worked as a clerk for the past 12 years. As a tribute to his daughter, Basavaraj came up with the idea to sponsor other students.
"From this year I have started paying the fees of poor girls who study in this school," Basavaraj told ANI, a news agency in South Asia. He paid off school fees of several students and has helped 45 girls in the same school district as Dhaneshwari. He has deposited around Rs. 10,000 at the Government Girls' College in Kalaburagi for them.
Fathima, one of the girls sponsored by Dhaneshwari, was humbled by Basavaraj's generosity. "We belong to poor families and the fees which we can't pay is paid by our Basavaraj sir in memory of his late daughter," she said. "We wish his daughter rests in peace."
The girls fondly call Basavaraj "God" because to them he saved them from their debt. He is their hero who allowed them to continue their education without needing to worry.
While bittersweet, Basavaraj acted out of the goodness of his heart—the perfect way to remember a loved one. The entire community in the school distract appreciates his strength and selflessness. Dhaneshwari would be proud of her father and the beautiful way he is honoring her memory.
JOIN THE MOVEMENT
Subscribe to our newsletter and receive inspirational stories delivered to your inbox that spread love, updates on our movement, and notifications on upcoming deals & events.
Advertisements