High Schooler Buys Bus and Fills It with Supplies for In-Need Students in Mexico
Four years ago, Dylan Ence, a senior at Dixie High School in St. George, Utah, began a project to help in-need students at a village in Patamban Michaocan, Mexico. He had visited the area and witnessed many of the kids living in poverty as they tried to get an education. While there, Ence and his family bought and donated sports equipment to the school for their P.E. classes.
Inspired, Ence asked the teachers and principal at the school in Mexico how he could further help the students. He learned that the children would walk large distances to get to school and they would stay there for days, weeks, and even months to make sure they could get to class. Many would even stay during the holidays.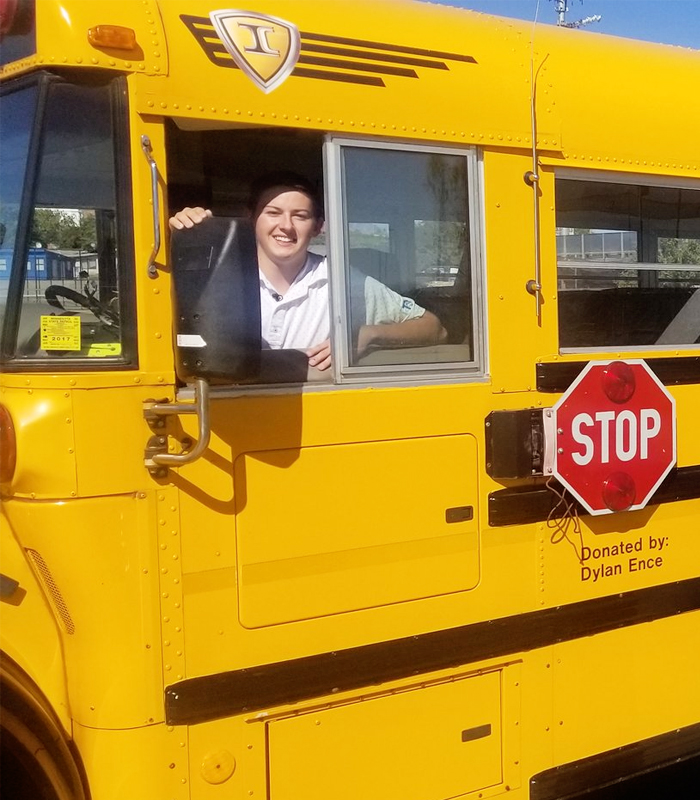 Ence decided then he would donate a school bus to the school.
"I had heard of groups that have donated them, so I was like, 'Well, why can't I do that myself?'" he said. "Shoot for something big, and maybe we can make a change."
The ninth grader began collecting donations when he came back home. Shortly after, Ence accomplished his goal and purchased a bus from an auction site located in Minnesota. He picked it up and drove it all the way back to Utah.
Over the past few years Ence has been collecting school supplies, backpacks, and clothes. He plans to fill up the school bus with as many useful items for the students as he can before he drives everything to Mexico this December.
Currently Ence is wrapping up paperwork to ensure the bus and donation items are good to cross the border into Mexico. For the three-day trip, Ence will be accompanied by city officials and the Patamban Michoacan school principal for assistance.
In total the teenager has raised an extra $540 for additional supplies, and is still receiving donations from strangers.
Read more about the story or read another inspirational story
JOIN THE MOVEMENT
Subscribe to our newsletter and receive inspirational stories delivered to your inbox that spread love, updates on our movement, and notifications on upcoming deals & events.