Uber Driver Makes a 400-Mile Round Trip so That His Passengers Could Attend Their Aunt's 100th Birthday Party
A kind stranger went out of his way to help two sisters attend their aunt's 100th birthday party by driving over 400 miles in total.
Kerry Maggard and Deb Eggers were about to fly from Minneapolis to Sioux Falls for their aunt, but had their flight cancelled at the last minute due to bad weather. When they tried to buy another ticket, all the other flights were fully booked. They also couldn't get a rental car.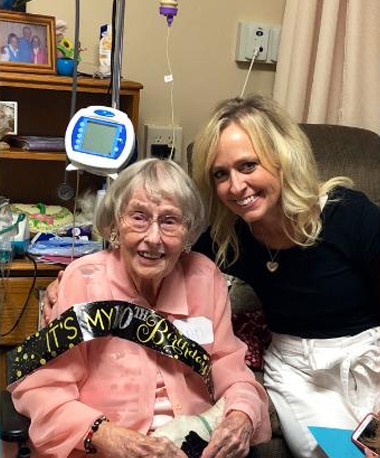 Desperate, Maggard tried to get an Uber despite the 200-mile distance. To their surprise, someone accepted their request.
"I was shocked that anyone picked it up. It was kind of a last resort to see if anyone would consider it," Maggards said. "It was picked up immediately and of course I got the message on the phone which said 'Jesus is 7 minutes away, which was quite a shock.'"
The sisters made sure that their Uber driver, Jesus Florentino, was aware of how long of a drive the trip would be. Florentino was positive, and knew it was the right thing to do.
The trip took around four hours.
They arrived at their aunt's house in Sioux Falls around 6PM. Maggard and Eggers were able to see their entire family and they got to spend some good quality time alone with their aunt.
Once he dropped off his passengers, Florentino then made the 200-mile trip again back to Minneapolis. He didn't regret his decision to help the sisters one bit.
"It's an important occasion, and if I was in their place I would appreciate very much someone bringing me there when there was no other way," he explained.
Read more about the story or read another inspirational story
JOIN THE MOVEMENT
Subscribe to our newsletter and receive inspirational stories delivered to your inbox that spread love, updates on our movement, and notifications on upcoming deals & events.
Advertisements