Man Drives Around to Buy All the Tamales From Vendors to Give to the Homeless
One man in Chicago was driving across town one morning when he noticed a shivering vendor selling tamales in frigid winter temperatures. The man, restauranteur Robert Magiet, decided to stop at the sidewalk and help her out.
Magiet bought all the tamales the vendor was selling – close to 10 dozen (120 tamales) – so that she could go home early instead of standing in the cold. He also made sure to tip her well before she gratefully went home. After loading up all the food he had purchased, Magiet drove around to distribute them to some of Chicagoland's homeless population.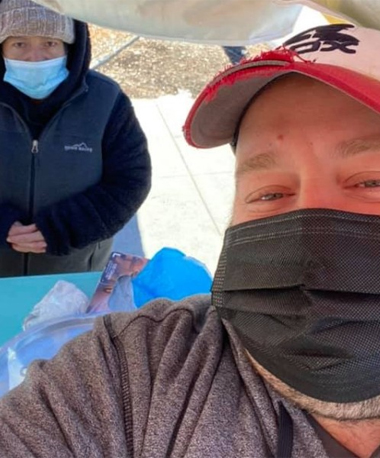 Helping the hungry was not something new for Magiet. He established a community food pantry with the help of an organization called Love Fridge outside of his restaurant's location. He also helped prep and deliver 1,300 meals for the needy during Thanksgiving last year.
Feeling inspired from his first tamale haul, Magiet made a post on Facebook asking if there were other vendors he could buy from: "Anyone know of any Tamale Cart vendors that will be out this weekend in the cold weather?"
True to his word, he bought up all the tamales from vendors people had commented in three different locations. Like the first time, he also made sure to tip them well especially because their trade had been lacking customers due to weather and lockdown conditions.
Magiet plans to continue his tamale runs for the remainder of winter.
"If somebody in our neighborhood is struggling, we all struggle," Magiet said. "I'm not trying to save the world. I'm just trying to help people who need food. If I have the ability to go help somebody, I'm just going to go help somebody. To me, it's literally that simple."
Read more about the story or read another inspirational story
JOIN THE MOVEMENT
Subscribe to our newsletter and receive inspirational stories delivered to your inbox that spread love, updates on our movement, and notifications on upcoming deals & events.
Advertisements