Third Grade Teacher Kate Booser Empowers Her Students with Loving Affirmations Every Day
For the past 10 years, teacher Kate Booser has been empowering her third-grade students by reciting positive affirmations in class. Every day, her students tell themselves things like "I believe in myself," "I am strong", and "I am smart".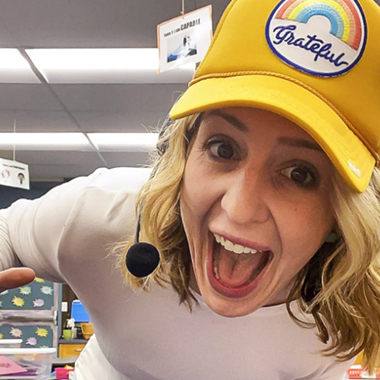 "I've been doing this same pep talk with my students since I've taught 3rd grade," she told SGN. "We start off doing it before every multiplication test, but the best part is that each year, the kids eventually ask to do it at all different times throughout our day.
"Words of affirmation matter, and as my friend Jenny likes to say, it's how we change the conversation. And most importantly, when we start them with our children at a young age, that's how our world becomes a much better place."
When Booser was a student herself, she struggled with anxiety and found believing in herself difficult especially before tests or big exams. One trick that helped her were the "I am" statements.
Studies have shown that these "I am" statements do work. By repeating affirmations, you eventually trick your brain into believing what you are telling it. Saying "I can do this" and believing it will help boost your confidence and reducing negative feelings. Tests are not as daunting when you know you can ace it.
Booser sees her students embrace the affirmation exercise as each school year goes by. In the beginning, she leads the affirmations. By March, her students are the one who take the lead.
Along with the daily empowering words, Booser also gives her students journals where they write one "I am" and one "I am grateful for" statement every morning.
Watch one of Booser's daily pep talks below!
JOIN THE MOVEMENT
Subscribe to our newsletter and receive inspirational stories delivered to your inbox that spread love, updates on our movement, and notifications on upcoming deals & events.